Why Days Of Our Lives Almost Met An Unfortunate End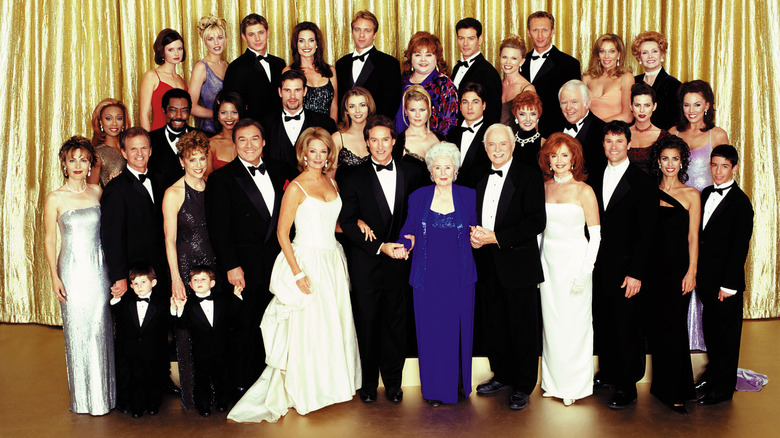 Getty Images/Getty Images
Daytime television looks much different than it used to. At one time there were multiple soap operas that aired from morning to late afternoon for fans to enjoy. However, now there are only four left standing — "The Bold and the Beautiful," "General Hospital," "The Young and the Restless," and "Days of Our Lives" (via BBC).
"DOOL" has been on the air since 1965, and still has a very loyal fanbase after more than 55 years on television. However, the NBC sudser's fate has been highly talked about as cancellation rumors seem to always be running wild about the show. Back in 2019, fans of the long-running soap panicked when news broke that every cast member had been released from their contracts as the show planned to go on hiatus, per TVLine.
"It's actually a shrewd — if cynical — business move," one insider told the outlet. "If Days gets picked up, [Corday] can offer the actors new contacts at a reduced rate and with a 'take-it-or-leave-it' attitude. Worst case scenario, they lose half their cast. Best case scenario [for Corday], everyone agrees to return at a lower salary."
Thankfully, the show didn't get canceled and most of the cast members returned following the hiatus. However, there was a much different story back in 2008 when the show was nearly axed for good.
Days of Our Lives was nearly canceled in the late 2000s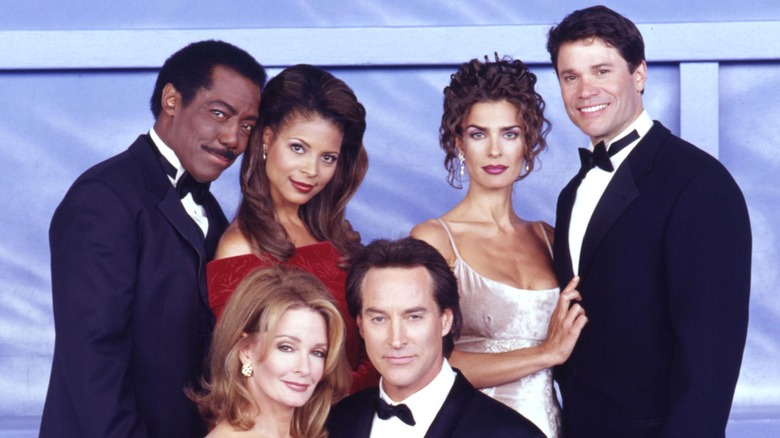 Getty Images/Getty Images
The Things reports that "Days of Our Lives" was very close to being canceled back in 2008 in favor of more programming like "The Today Show." During this time, soap operas were getting axed left and right, and NBC had even announced the cancelation of their other sudser, "Passions," which aired on the network for just eight years before its curtain call. At the time NBC Universal president, Jeff Zucker, suggested that "DOOL" was next on the chopping block, hinting that the show was unlikely to continue past 2009 (via USA Today).
However, things seemed to turn around, and the soap opera was saved, much to the delight of longtime viewers. Since that time, there have been many cast changes, and the show even looks to cut the budget by recycling wardrobe. However, the soap continues to give fans their fix of drama and romance on a daily basis.
In 2021, it was announced that "Days of Our Lives" had been renewed for Seasons 57 and 58, per Variety. "After more than 55 years of bringing drama, adventure, and romance to screens around the world, we are thrilled and honored to carry on the 'Days of our Lives' legacy for another two years," executive producer Ken Corday stated. "We are thankful to NBC for their enduring commitment to the show and grateful to continue this wonderful journey with our fans for years to come."