How The February 1 New Moon Will Affect You If You're A Libra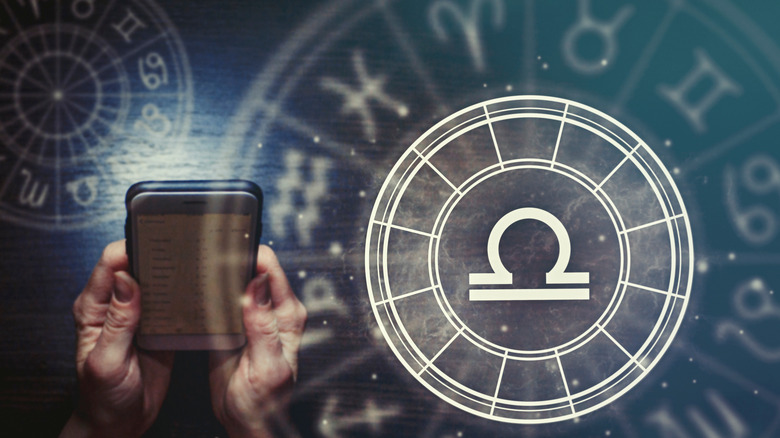 Alex SG/Shutterstock
The new moon on February 1st, 2022, is set to bring some big changes for many members of the zodiac. According to Stylecaster, the lunar event— which falls under the sign of Aquarius — will force many to really reflect on their lives and figure out what it is that they want, and what their biggest fears may be. However, it won't be all bad. The outlet suggests that once the "dust settles," there will be an opportunity to do something that you wouldn't have been able to do before.
For some signs, the weight of the new moon vibes will be felt heavily. However, other signs like Libra, Aries, Gemini, and Sagittarius will likely find the new moon to be a pleasant time, with any adjustments feeling arbitrary. During the new moon in January, it was suggested that Libra take it easy and relax after a busy holiday season. However, this month's new moon is all about relationships for the air sign.
Libra should focus on romance during the new moon on Feb. 1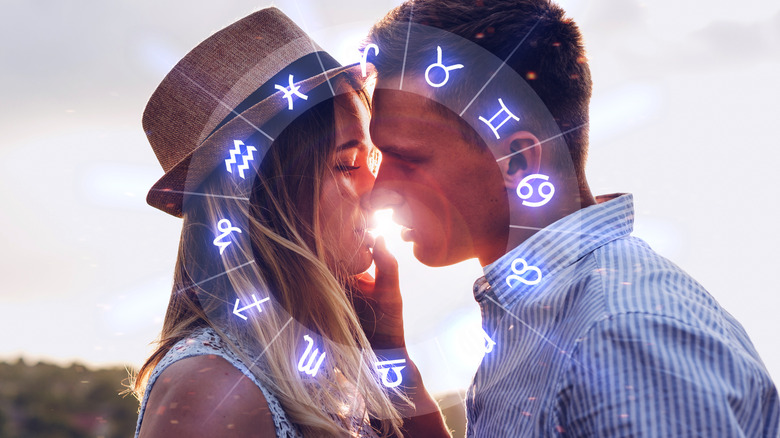 Miha Creative/Shutterstock
According to InStyle, for those born under the sign of Libra (September 23rd — October 22nd), the new moon on February 1st promises to bring big things to your love life. The outlet reveals that the start of the lunar cycle will highlight your self-expression as well as your romantic side. This will create a more confident and creative outlook that is sure to spice up your love life or bring you towards a new romance.
Bustle also notes that Libra's love-ruling planet Venus is ending its retrograde just in time for you to get flirty and fun as you look to plan a date night or a romantic outing with your significant other, look for your match on a dating app, or even get set up on a blind date. Don't be afraid to take a chance when it comes to your love life during the new moon. You may just be pleasantly surprised.