Grimes Legally Changed Her Name, And You'll Never Guess What It Is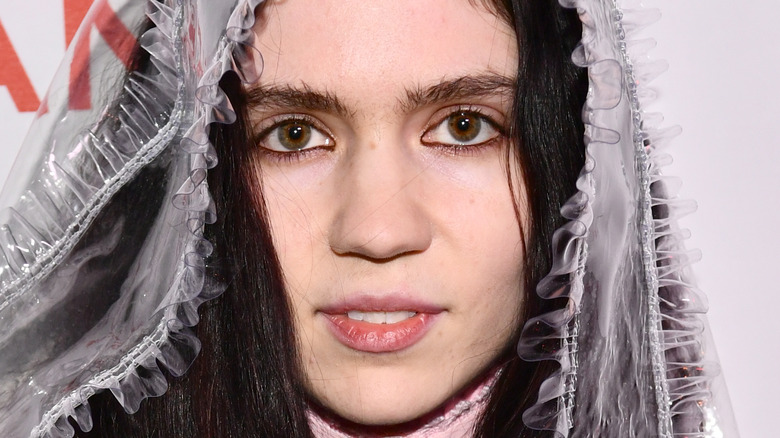 Emma Mcintyre/Getty Images
Singer-songwriter Grimes is known for a few things. Her relationship with Elon Musk always gets people talking, her music blends emotion with futuristic charm, and her name alone makes a powerful statement. According to Vulture, the Canadian singer was born as Claire Boucher, but began going by the stage name Grimes in the late 2000s, just ahead of her debut album's release in 2010. She would go on to release her sophomore album that same year.
It wasn't until recent years that Grimes' music really took off, however. Dating Musk, one of the richest men in the United States, certainly piqued interest in her from the general public, and her musical artistry continued to evolve, too. Of course, as her career grew, so did her relationships with other public figures like Azaelia Banks — and not always in the best ways.
What makes Grimes so interesting is her fun but nuanced approach to art. She distorts time and draws on a wealth of pop culture and otherworldly influences. Her song "Player of Games," for example, sees her portrayed as a fantastical humanoid creature. This element elevates her music in fun ways, but it's also a direct representation of who she is and how she lives her life. Most will never forget when she announced the unusual name of her baby with Musk, but equally shocking was when she changed her own name a few years ago.
Grimes' new name has a specific scientific meaning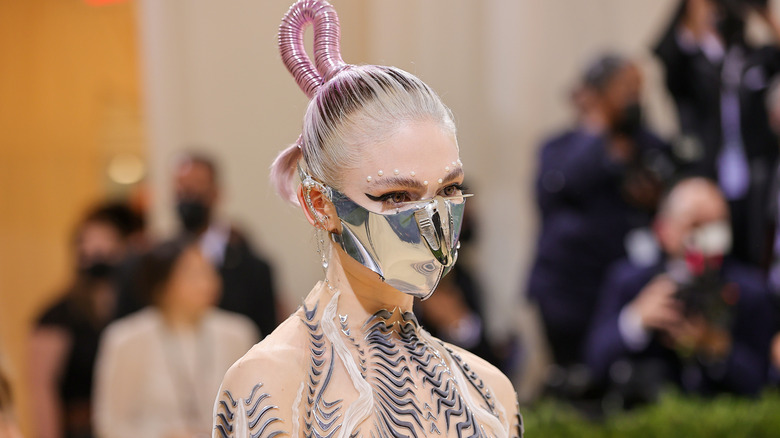 Theo Wargo/Getty Images
Grimes is unpredictable in a very fun way, so her 2018 name change didn't come as a complete shock. Grimes' name change surfaced around the same time that she and Elon Musk made their relationship public, though the couple went on to announce their separation from one another in September 2021. In typical Grimes fashion, her new name is one that pushes boundaries, and it fits within the scope of the world she's built perfectly.
According to Mashable, Grimes legally change her name to c, which is stylized in lowercase and italicized font. She's reportedly been referred to as c in her private life since the name change, though she remains under the stage name Grimes for her music career. The meaning of this name confused people just as the meaning of her baby's name did, but Grimes has her reasons.
As explained by USA Today, c in scientific terms refers simply to the speed of light, an abbreviated term used in calculations and reports. Grimes' name change announcement came just five months after her son's nickname, "X," was revealed, so Grimes undoubtedly loves a trend within her family. Who knows: Maybe Musk will begin going by "E" if the couple gets back together.