How To Get Your Hands On Princess Diana's Favorite Perfume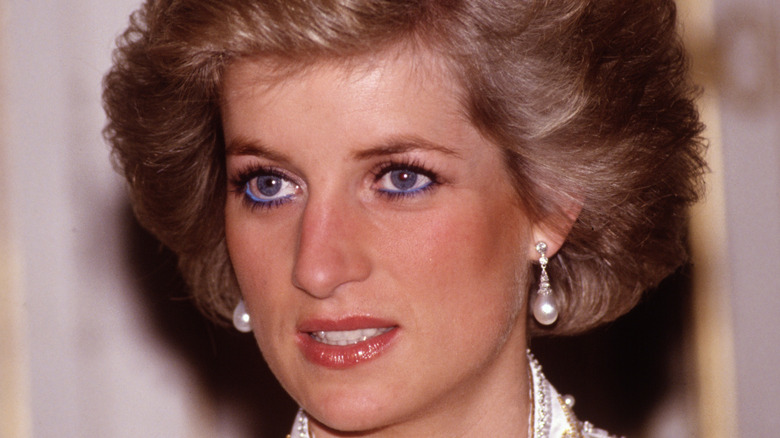 David Levenson/Getty Images
Even decades after her death, Princess Diana remains a fashion icon. In Season 4 of Netflix's "The Crown," fans got to relive some of their favorite Diana looks, including her iconic puffed-sleeved wedding dress. Speaking to People, the designers of Diana's famous wedding gown, David and Elizabeth Emmanuel, revealed they wanted to keep the dress a secret until the big day — so much so, that they even designed a second dress, just in case the original was somehow leaked to the press.
Anyone who watched the wedding, real or fictional, also saw the Spencer family tiara Diana chose to wear instead of the Cambridge Lover's Knot, which had been gifted to her by the Queen. According to Brides, Diana also carried a bouquet made of gardenias, stephanotis, freesias, orchids, lily of the valley, Earl Mountbatten roses, ivy, veronica, and myrtle.
In addition to her dress and bouquet, every single detail of Princess Diana's wedding day was meticulously chosen, including the perfume she wore on her special day. 
You can buy Princess Diana's favorite perfume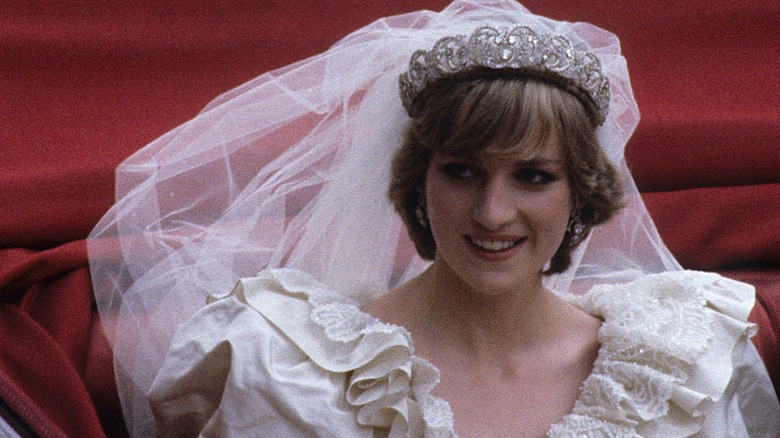 Anwar Hussein/Getty Images
According to The Express, Barbara Daly, Princess Diana's makeup artist on her wedding day, revealed that Diana had accidentally spilled some perfume on her dress when she was getting ready, forcing her to tuck in the front of her wedding dress to hide the stain. 
The perfume in question was one of Diana's favorite scents — Quelques Fleurs by Houbigant Paris. The fragrance is a mix of tuberose, jasmine, lily of the valley, and rose, according to the Houbigant Paris website. Speaking to ABC News, another of the late Princess' former makeup artists, Mary Greenwell, revealed Diana "always, always, always" wore perfume. "It's kind of the final touch of beauty, walking out smelling divine and chic and individual," she disclosed. 
Fans of Princess Diana's style can actually snag a bottle of Quelques Fleurs perfume for themselves. Originally created in 1912, this perfume was the first to have a scent that included multiple flowers, according to the Houbigant Paris website. Normally $200, you can order a discounted bottle at AllBeauty for 30% off.