Zsa Zsa Gabor's Widower Is Adopting A Grown Man. Here's Why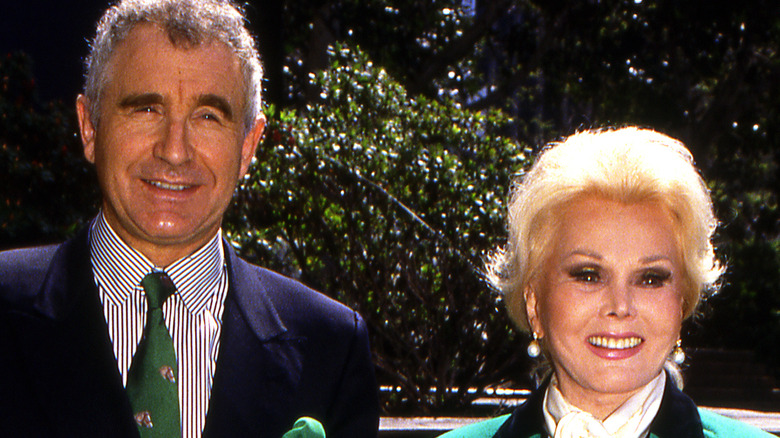 Vicki L. Miller/Shutterstock
In 2016, actress and infamous socialite Zsa Zsa Gabor died at 99 years old. As USA Today reported, though Gabor was often poked fun at for her many husbands (she was married to nine men over the course of her long life, including hotel magnate Conrad Hilton) and exuberant nature, she walked so the Kardashians could run. At the time of her death, Gabor was married to Prince Frederic von Anhalt from Germany. Though Germany abolished their monarchy in 1918, royal titles still exist, thus making von Anhalt a German prince only in title and without any of the benefits of being a royal. As it turns out, von Anhalt was actually not a part of the German royal family. According to the New York Post, von Anhalt was actually from a working-class family when he was adopted by German princess Marie Auguste von Anhalt in 1979.
Von Anhalt became an adoptive parent himself, alongside Gabor, when they adopted Oliver Prinz von Anhalt. Tragically, though, von Anhalt's adopted son died only a few days after Gabor did in 2016 when he was involved in a motorcycle accident, according to People. With the death of his only child, von Anhalt would no longer be able to pass on the German royal family title. Given his dilemma, 78-year-old von Anhalt began to ponder the possibility of adopting a child — an adult child, that is.
Von Anhalt adopts a 27-year-old man in a new A&E docuseries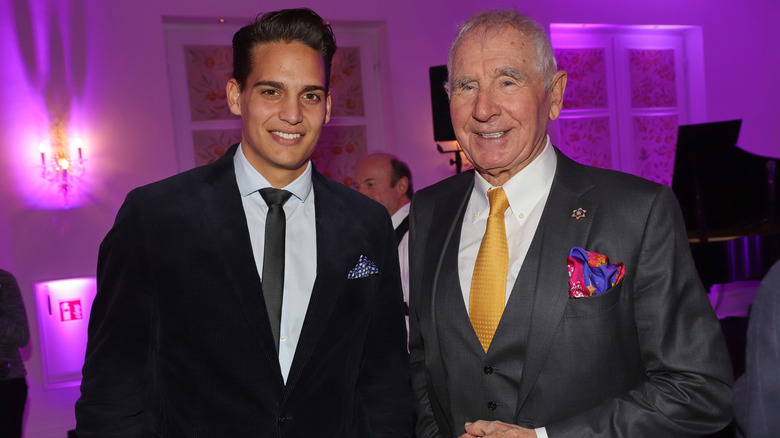 Tristar Media/Getty Images
On Monday, Prince Frederic von Anhalt will be starring in "Adults Adopting Adults," an A&E docu-series that follows adults who want to adopt other ... adults. On the show, von Anhalt struggles to find an adult to adopt. However, eventually, von Anhalt decides to move forward with the adoption of 27-year-old Kevin Feucht, the son of one of his friends, according to the New York Post. In exchange for being adopted by von Anhalt, Feucht would receive the German royal title (which was especially sweet for him, given the fact that he was actually born in Germany), the Gabor empire (worth millions of dollars), and simply be expected to take care of Anhalt in his old age.
"I did it on television because I wanted to show lonely people that they do not need to be alone," von Anhalt told the New York Post. "You can adopt a grown-up and have somebody who helps you from day one. You don't have to raise a child ... He loves his family but he is not going to stay with his family; he is going to stay with me. He has a new birth certificate and I am his official father ... His mother and father are both fine with it."
For his part, Feucht simply hopes to preserve Zsa Zsa Gabor's legacy after von Anhalt's death. "I will definitely do everything I need to do to keep up the legacy of Zsa Zsa Gabor," Feucht told the New York Post. "Maybe I will use the money to build a statue or make a movie."