The Real Reason Demore Barnes Left Law And Order: SVU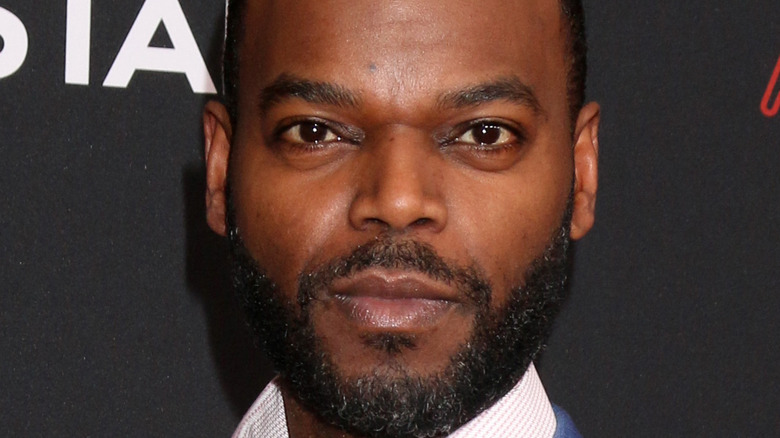 Kathy Hutchins/Shutterstock
"Law & Order: SVU" is a show that's famous for its twists and turns. You might think you have a good idea as to who is the episode's "perp" the team is hunting, but you can't rule anyone out — not even FBI agents, medical examiners, or judges. Because there's no knowing in which direction a storyline might head, there's always the possibility that an actor on "SVU" will have the opportunity to reprise their role.
Actor Donal Logue first appeared as Declan O'Rourke on "SVU" back in a 2014 episode titled "Gambler's Fallacy." Although (spoiler alert) he initially appears to be at the head of a gambling ring, it turns out that he's Lieutenant Declan Murphy with the NYPD, working undercover. Over the years, Lieutenant Murphy would return to the show, at one point even briefly heading up "SVU" following Captain Cragen's exit.
Murphy also has a personal attachment to the "SVU" team, as his character has a personal relationship with fellow Detective Amanda Rollins – he's even the father of her first child.
"My time on SVU was incredibly important to me, both as a person and an actor," Logue told TVLine in advance of his appearance in a January 6 episode that finds him as the new captain of NYPD's Hate Crime Division. During the episode, he and Rollins share a special moment, and while Logue didn't want to give too much away, he did share, "I don't think there is a parent or child that doesn't mourn loss or absence."
How "SVU" chose to write off Deputy Chief Garland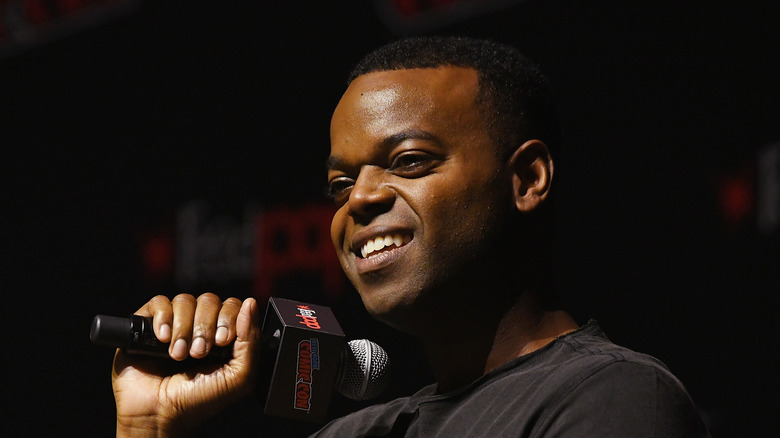 Michael Kovac/Getty Images
Just as "Law & Order: SVU" will often bring characters back, it also will sometimes unexpectedly write actors off the show. Such was the case for Demore Barnes, who portrayed Deputy Chief Christian Garland, per Deadline, exited the show during the Season 23 premiere after initially joining the cast in Season 21 and becoming a series regular in Season 22. Season 22 found Garland being increasingly iced out by Chief Tommy McGrath and at odds with the NYPD brass at One Police Plaza. In an Instagram video addressing his departure, Barnes admitted that it was not his choice to leave the show. "I don't totally know why this happened," Barnes shared.
The Season 23 premiere also saw fans saying goodbye to Detective Kat Tamin, the squad's first LGBTQ detective, played by Jamie Gray Hyder. Hyder also was surprised by her exit. "The decision was made above my pay grade and wouldn't have been my choice," she tweeted (via Newsweek). "But hey, that's showbiz for ya."
Fans of Barnes can catch him as Mr. Ibis on "American Gods," while Hyder will soon star in the film "Mischief Upon Mischief." Hopefully, the "SVU" door will be open to both Barnes and Hyder returning in the future.