How The February 1 New Moon Will Affect You If You're A Gemini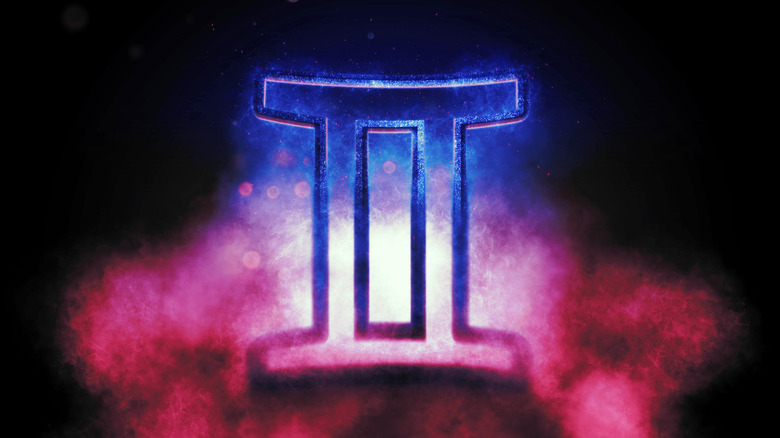 Allexxandar/Shutterstock
Many members of the zodiac may find themselves extra motivated to work during the new moon on February 1 (via Woman and Home). The beginning of the new lunar cycle falls under the sign of Aquarius, which could give you some inspiration to do some hard work, knock out some projects around the house, volunteer for overtime, or maybe even start a side hustle. The outlet suggests that setting intentions and using manifestation can be a great way to achieve any goals that you may have for the upcoming month, whether work-related or not.
2022's first new moon in January encouraged those born under the sign of Gemini to explore their spiritual side by tapping into their power with a tarot reading, meditation, or a new moon manifestation ritual. They were also said to be inspired to help out in the community. Meanwhile, February's new moon will leave you feeling ready for the future as you plan some big things.
Gemini may get some mental clarity during the new moon on Feb. 1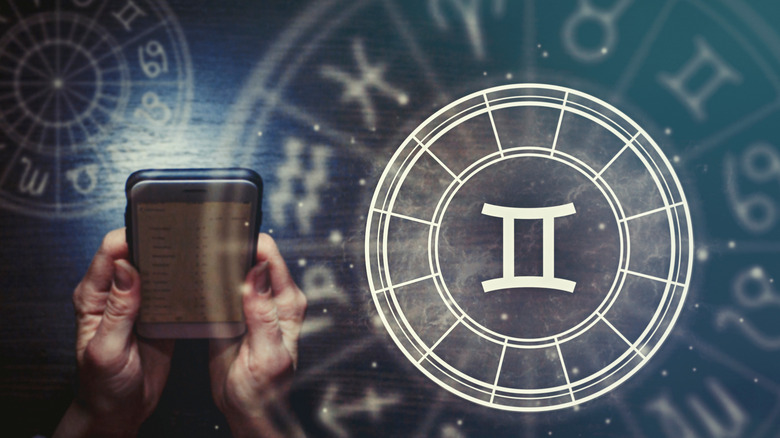 Alex SG/Shutterstock
According to Bustle, if you're a Gemini (born between May 21 – June 20), the new moon on February 1 could have a big impact on your life. Now that Mercury is at the end of its retrograde, you'll be met with a renewed sense of energy and mental focus. Since you'll be feeling great, you'll be looking to find some fun activities as you plan out what the future months look like. The good vibes may have you scheduling a spring or summer vacation somewhere you've always wanted to go, or even studying up on a subject that has always held your interest.
Meanwhile, Cosmopolitan notes that Gemini that the new moon in Aquarius will help you get some control over your intuition and feelings. However, this may mean that you'll have some subconscious emotions bubble to the surface. But don't fret, this could lead you to get to know yourself a bit better and trust your gut going forward.