The Truth About Valerie Bertinelli's Relationship With Steven Spielberg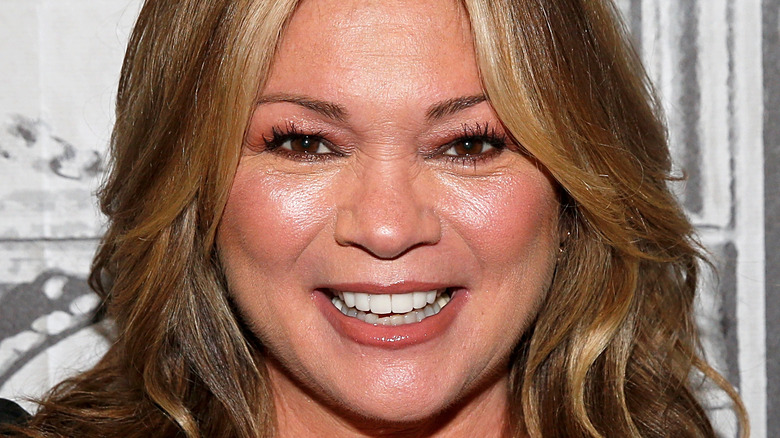 Dominik Bindl/Getty Images
We may receive a commission on purchases made from links.
Valerie Bertinelli is known for a lot of things. Per IMDb, she is a popular actress who has starred in sitcoms such as "One Day At A Time," and TV shows including "Café Americain," "Touched by an Angel," and "Hot in Cleveland." Soon after ending "Hot in Cleveland," Bertinelli pursued her love of cooking by appearing on the Food Network with her own show, "Valerie's Home Cooking," according to IMDb.
In addition to her television appearances, Bertinelli is well-known as an author. She has released two cookbooks: "One Dish at a Time: Delicious Recipes and Stories From My Italian-American Childhood" and "Valerie's Home Cooking: More Than 100 Delicious Recipes to Share with Friends and Family." Per Thrift Books, she has also penned three memoirs, with her most recent having dropped in January 2022. Her two earlier memoirs — "Losing It: And Gaining My Life Back One Pound at a Time" and "Finding It: And Satisfying My Hunger For Life Without Opening The Fridge" — both revealed juicy facts about her life that fans might not have known. One of those facts has to do with her dating history, particularly her relationship with famed director, Steven Spielberg.
Valerie Bertinelli and Steven Spielberg had a short fling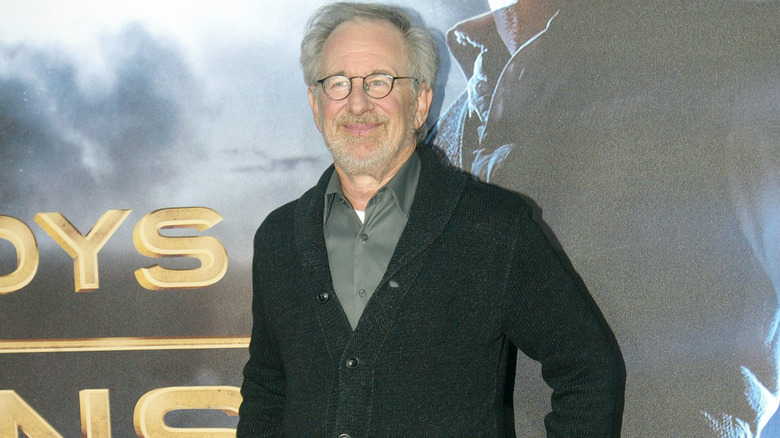 CarlaVanWagoner/Shutterstock
According to Cheat Sheet, Valerie Bertinelli was only 20 years old when her relationship with Steven Spielberg began. In her memoir, "Losing It" (via Cheat Sheet), Bertinelli wrote that she met Spielberg when he was casting for his film "Raiders of the Lost Arc" and he asked her to read for the lead role. Betinelli knew she wasn't right for the part, and soon it became clear that Spielberg had romantic motives for asking her to read. Per People, the actor received flowers from Spielberg the very next day when he officially asked her out. As Bertinelli wrote in her memoir, the two embarked on a whirlwind relationship, although she always knew it wouldn't last. "We had too many differences, including age, career status and religion," she wrote in her book (via Cheat Sheet). "I met his mother, and I knew he wasn't going to marry someone who wasn't Jewish."
Bertinelli also revealed another huge reason for their breakup: Spielberg was not a fan of garlic.  "One night, as we made pasta for dinner, I started to chop up garlic and Steven said, 'No. Stop. No garlic,'" she wrote in "Losing It" (via Cheat Sheet). "I thought, 'Are you kidding me? I can't date a guy who won't eat garlic.'" As of this writing, The Sun reports that Bertinelli is married to TV producer and financial planner, Tom Vitale. Let's just hope he likes garlic.