Lady Gaga Reveals The True Meaning Behind Telephone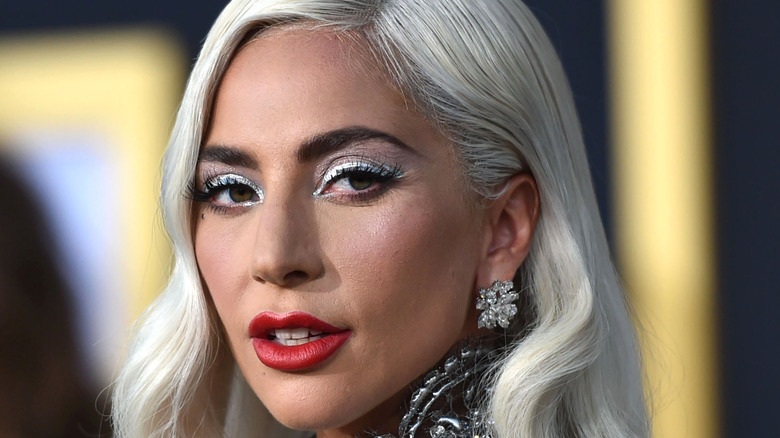 Neilson Barnard/Getty Images
Lady Gaga has had a number of chart-topping, zeitgeist-capturing hits over the years, and 2010's "Telephone" was no different. 
Aside from collaborating with fellow superstar Beyoncé, Gaga hired Swedish impresario Jonas Åkerlund to tackle the accompanying music video, a wildly colorful, Quentin Tarantino-inspired romp that instantly became iconic. 
As Gaga told Ryan Seacrest in a 2010 interview (via Entertainment Weekly), Beyoncé's reaction to the video was incredulous. She said: "What's in your head, girl?!" 
Although they're two of the biggest pop stars the world has ever known, Gaga confirmed that the two are "not competitive at all." 
"We're so different, you know, and we respect each other so much," the "House of Gucci" star explained about Beyoncé. "She's so kind. We get along. She was very courageous in this video. ... She trusted me because she likes my work, and she trusted me because she knew that I love her and that it's a mutual respect." 
She concluded: "It ended up being a masterpiece because she was so courageous."
In a subsequent interview with Time Out, via NME, Gaga admitted that there probably were a few too many concepts scrabbling for attention in "Telephone," describing the video as "my brain throbbing with ideas." 
As it turns out, though, Gaga reckons that people are missing the deeper meaning of the song regardless.
The hit song is surprisingly deep, according to Lady Gaga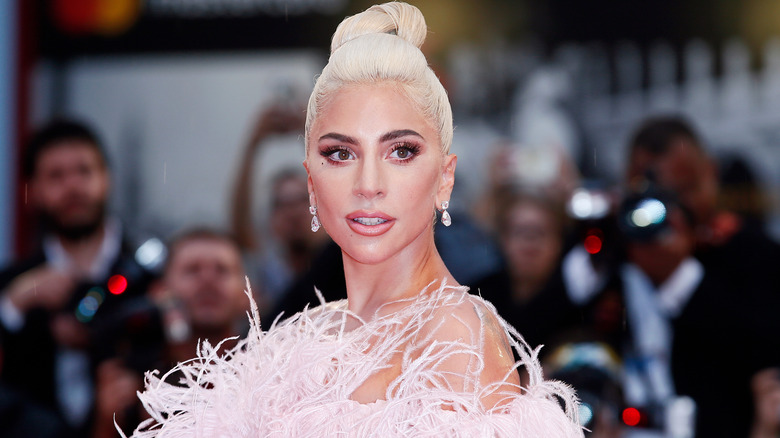 Andrea Raffin/Shutterstock
As CheatSheet notes, "Telephone" was a major hit for Lady Gaga and Beyoncé, earning them the MTV Video Music Award for Best Collaboration and the NRJ Music Award for Video of the Year, among others. 
However, despite the fact that it seems like a fun party anthem on the surface, Gaga made it clear that there's a much deeper meaning to the tune.
During an interview with British Vogue, the "Bad Romance" hitmaker explained that meaning. 
"Me and Beyoncé really, in this video, we wanted there to be a balance between fashion and camp," Gaga said. "So we wanted to do a play on the American flag and a play on capitalism. The inspiration for the Americana vibe was that the song 'Telephone' was about being inundated with phone calls."
Moreover, her deeper inspiration for the song was that people are becoming more reliant on communicating in a manner that's increasingly less real, presumably thanks to the advent of the internet and social media, which has led to the "ingesting of capitalism in a way that's not healthy for us," Gaga said. 
As a result, "Telephone" is, at its core, "a commentary on American culture."