Sara Canning Reveals The Most Challenging Aspect Of Filming Superhost - Exclusive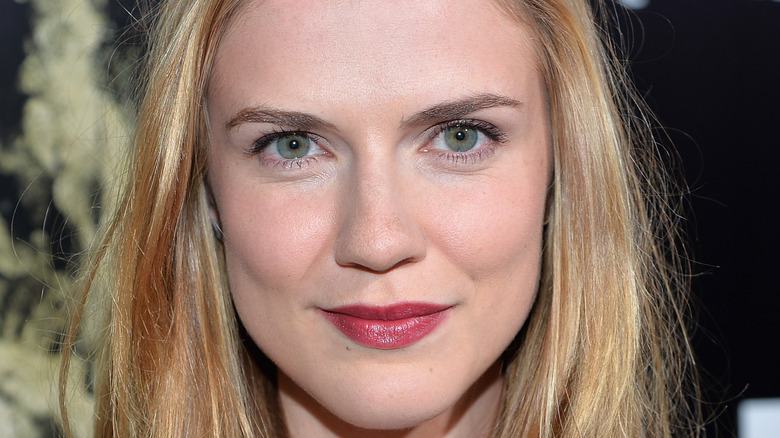 Alberto E. Rodriguez/Getty Images
Sara Canning is perhaps best known for her memorable roles in shows like "The Vampire Diaries," "A Series of Unfortunate Events," and "Nancy Drew" (via IMDb). 
Each of these series possesses its own sinister elements, but Canning has fully immersed herself in the world of horror in her latest project, "Superhost," written and directed by Brandon Christensen. 
Starring opposite Osric Chau and Gracie Gillam, Canning delivers a captivating performance as the main character, Claire. She and Chau's character, Teddy, rent an Airbnb from Gilliam's character, Rebecca — but all is not as it seems upon the couple's arrival at the rental.
The movie descends into layers of thrilling creepiness, with Canning and Chau at the center of a spellbinding mystery. 
Speaking about "Superhost" during an exclusive interview with The List, Canning described the film as a "piece by piece thriller of, 'What's going on here?'" — which perfectly encapsulates how viewers feel as they're watching the movie. 
It's impossible to tell whether Claire and Teddy are as trustworthy as they seem, and it's even harder to decipher what's lurking beneath Rebecca's unnerving surface.
Prior to the film's release, The List sat down with Sara Canning to discuss "Superhost," and the actress revealed the most challenging aspect of filming this intense horror movie.
Sara Canning said the vlogging scenes in Superhost were challenging to film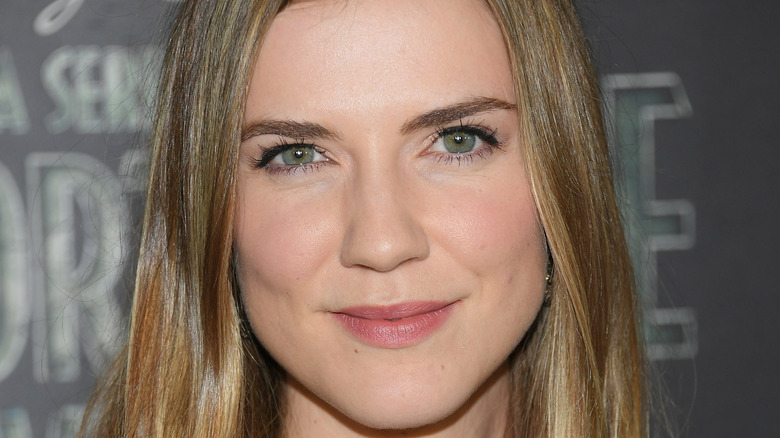 Dimitrios Kambouris/Getty Images
In "Superhost," Sara Canning's character, Claire, runs a travel vlog with her partner, Teddy, played by actor Osric Chau. The couple's vlog, aptly titled "Superhost," is steadily losing viewers when the film begins. 
Given the intense nature of the horror movie, you might assume that the most challenging scenes to film were the frightening ones. However, Canning reveals that those were easier for her to manage in comparison to the scenes where she and Chau had to film snippets for their vlog.
She talked about the process of telling a horror story through the lens of vlogging in the 21st century.
"I find that whole world a bit frightening," she said. "I do have social media, and I do use it. But, more and more, I feel quite conflicted about it."
Canning has concerns about the long-term effects of social media on users' mental health. 
"I do think we're going to be dealing with pretty serious psychological stuff for a while because of the way social media is designed," she said. "I kind of find that world fascinating. There's the world of the influencer, and it doesn't come naturally to me at all. So, I knew it would be a challenge."
She discussed how she overcame the difficulty of filming the vlogging scenes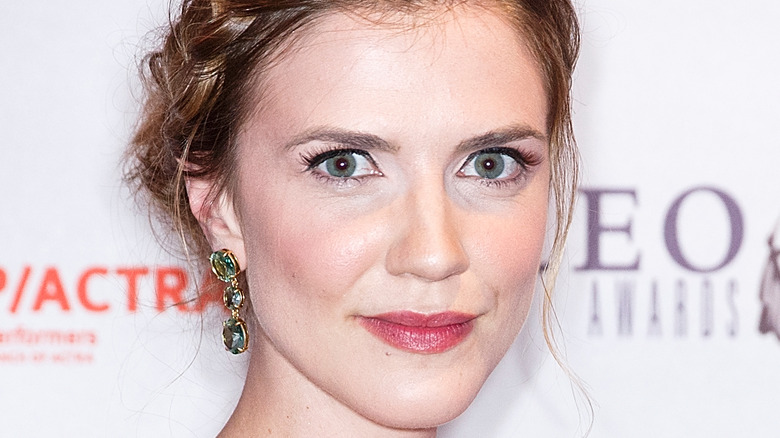 Andrew Chin/Getty Images
To overcome her aversion to filming the vlogging scenes for "Superhost," Sara Canning worked closely with co-star Osric Chau, who found the scenes equally challenging.
"Osric and I both agreed that the most difficult parts of the film for us were doing the YouTube videos," she said. "In between [takes], we'd be kind of looking at [the director] and going, 'Is this any good at all?' Because we're like, 'We don't know what we're doing.'"
The "Vampire Diaries" alum explained that she and Chau did some homework to help make these scenes more realistic. 
"We were watching famous YouTube couples to get a sense of it because we both feel that it's a very different skill," Canning recalls. "It's an entirely different skill from being an actor. Maybe some people can exist really easily in both worlds, but I do not find that easy."
Plus, director Brandon Christensen wanted the actors to convey the dark duality of the couple's relationship: the image they portray for social media versus their true selves when the camera is off.
"I was curious about throwing myself into that," Canning said. "And it was important to Brandon that there be a very distinct difference — that we actually see the reality of the relationship as opposed to the personas that they're putting out there for people [on the vlog]."
"Superhost" is available on VOD, Digital, DVD, and Blu-ray Feb. 1.