Here's How Tall Bill Maher Really Is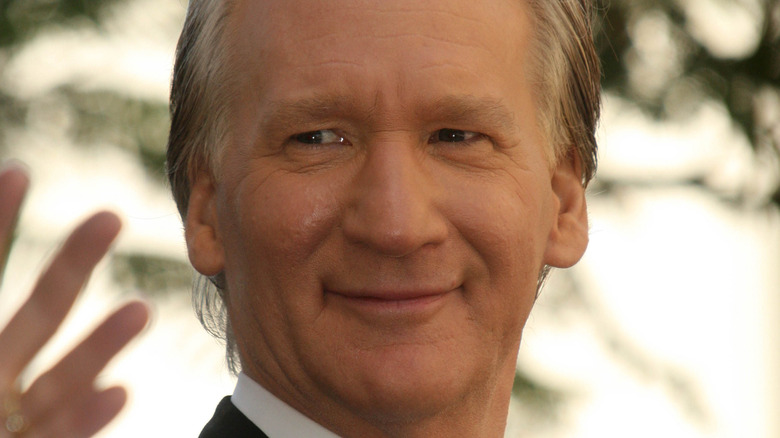 s_bukley/Shutterstock
While you'll most likely be familiar with Bill Maher from his HBO series "Real Time with Bill Maher," the American comedian has been a major part of the comedy circuit for over four decades. After graduating from Cornell University in 1978 (via Britannica), Maher quickly became a regular in clubs around New York City where he honed his stand-up act.
From there, he started to make a name for himself by trying his hand at acting before he began co-hosting Comedy Central's "Indecision '92," which covered the presidential election. His speciality of sharp political commentary began from there, leading to his own show "Politically Incorrect" which ran from 1993 to 2002, per Finding Your Roots, and was quickly followed by "Real Time with Bill Maher" in 2003.
Maher's stand-up days may be far behind him as he spends the majority of his time behind a desk with a panel of guests to comment on the state of the politics in America. The focus of "Real Time with Bill Maher" is obviously on matters other than himself, but you may find yourself wondering from time to time how tall Maher is when you're mostly used to seeing him sat behind a desk.
There's a lot of debate surrounding Bill Maher's height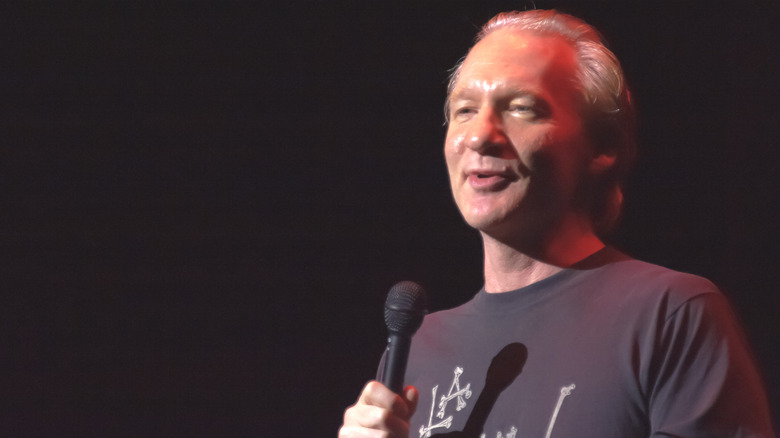 Randy Miramontez/Shutterstock
During an episode of "Politically Incorrect" in 1999, Bill Maher revealed that he was 5 foot 8 inches tall, according to Celeb Heights. However, there's debate within the comment section of his page as to whether that is truly his height, with the average guess suggesting that the comedian is just under 5 foot 8 inches — and is actually more likely around 5 foot 7.7 inches. One commenter pointed out that in an episode of "Comedians in Cars Getting Coffee," Maher looked around 3 inches shorter than Jerry Seinfeld, who stands at around 5 foot 11inches (via Celeb Heights).
Maher's height seems to be a point of contention on other sites like Starsgab, who list the comedian at 5 foot 6 inches, which is dramatically shorter than what Maher actually said his height was back in the 1990s. Maher isn't really outspoken about his actual height nowadays, so it's pretty uncertain to say for sure. But on the rare occasion he does stand from behind the desk on "Real Time with Bill Maher," it's easy to compare his height to the guests that appear on his show.