The Truth About Jodie Sweetin's Pandemic Weight Loss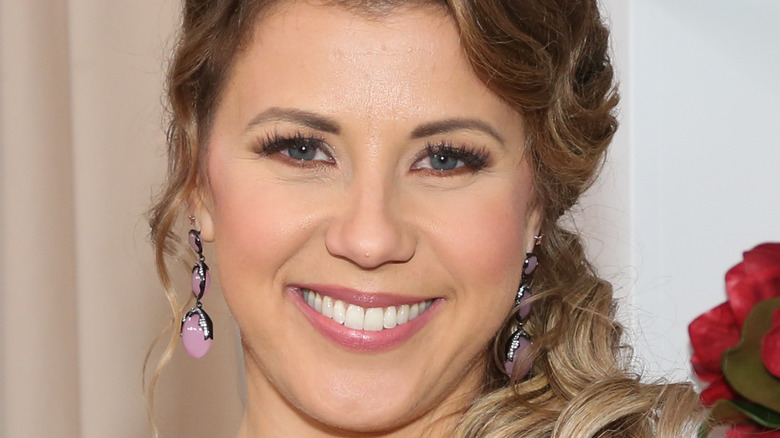 Paul Archuleta/Getty Images
America watched Jodie Sweetin grow up before their eyes as Stephanie Tanner on the classic ABC sitcom "Full House," which ran from 1987 to 1995. We even got to enjoy her comedic talents as an adult on the "Full House" spinoff series "Fuller House," which streamed on Netflix from 2016 to 2020.
Not long after "Fuller House" ended, Sweetin joined the rest of the world as it figuratively turned upside down and literally shut down. 
The COVID-19 pandemic hit in early 2020, and, by March, the world was a different place. Mental health suffered, stress levels grew out of control, and people coped in their own ways as case numbers and death numbers climbed. 
For Sweetin, the pandemic just exacerbated mental health problems she's been dealing with for years, and that affected her physical health — and her weight.
Jodie Sweetin isn't shy about her mental health issues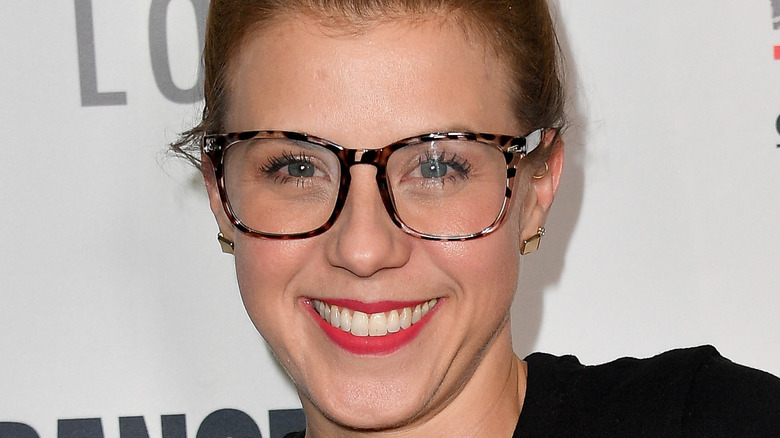 Allen Berezovsky/Getty Images
In her 2009 memoir, "Unsweetined," Jodie Sweetin details how she fell into drug use after the initial "Full House" run ended in the 1990s. 
In one excerpt, she detailed a night out on the town in Los Angeles with friends where drugs like crystal meth and cocaine were involved. Many of her friends thought she was in recovery, but that wasn't true.
"After partying, I'd head to random colleges and give speeches that were packed with lies," she wrote (via Today). "If during the Q&A portion someone asked me how long I had been sober, I'd say I had gotten out of rehab in April 2005, and out of sober living in October that same year. That part was true — but I was covering up my relapses."
She continued: "I felt terrible about what I was doing. I thought that maybe, if I kept getting up there, giving these talks, and saying I was sober enough that eventually it would happen for me."
By 2016, she had gotten her life together and told People that she was much better as "Fuller House" was about to debut. "My life is amazing," she told People. "I will have five years [of sobriety] in March. It's given me a lot of gratitude."
When the stress of the pandemic hit, Sweetin might have been clean and sober for several years, but her mental health suffered in other ways.
She had trouble eating during the pandemic lockdown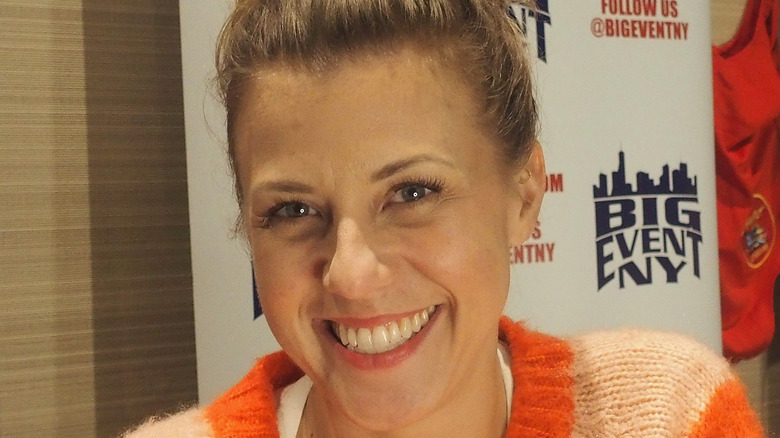 Bobby Bank/Getty Images
In November 2021, Jodie Sweetin opened up about how the coronavirus pandemic affected her during an interview on the "Allison Interviews" podcast hosted by Allison Kugel. 
In fact, when she was asked what event she would want to change in history, Sweetin quickly answered that she would love to change "the course of this pandemic," before explaining how it affected her life.
"I think it's going to change people's mental health in ways we haven't seen yet," Sweetin said, while explaining how important the topic of mental health is to her. "I know I was a mess during the pandemic. I was not a fully functioning person. I was awful."
While home and anxious, Sweetin found that she wasn't able to eat and eventually lost weight without even trying. 
"I lost like 37 pounds because I am a stress starver," she explained. "I just stopped eating. I couldn't keep anything down. I'll be real honest about it. The pandemic was not good for me. I have severe anxiety and depression anyway so it really didn't do any favors for my mental health."
As the world continued to learn how to live with this new normal at the start of 2022, Sweetin, who lost her TV dad Bob Saget on Jan. 9, finally had good news to share. On Jan. 17, she took to Instagram to announce her engagement to boyfriend Mescal Wasilewski.