What We Know About Stephen Curry's New Children's Book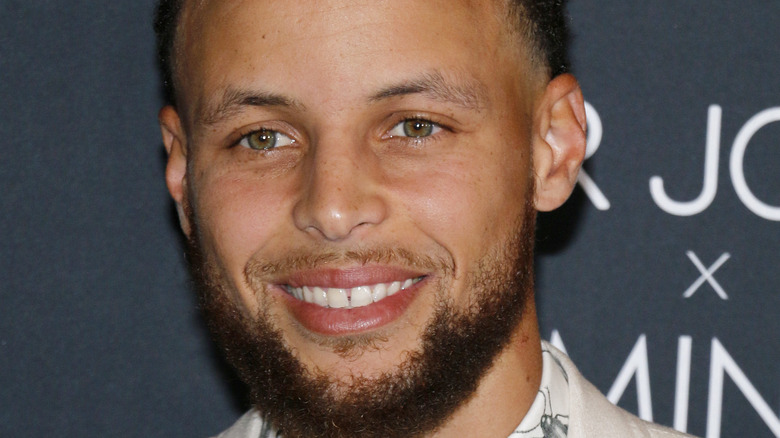 Tinseltown/Shutterstock
Stephen Curry is a professional basketball player, a husband, a father, and, now, a children's book author.
The book will be an initial project for Unanimous Publishing, which is part of Unanimous Media, a brand that, per People, works to "elevate diverse voices and shine a light on narratives that need to be heard, with a focus on family, sports, and faith-based content." Started by Curry and Erick Peyton, a producer and director, Unanimous Media has also been busy with the television series "Holey Moley" on ABC, "About Last Night" on HBO Max, and Netflix ventures such as the revival of "Good Times" and the film adaptation of the novel "Black Brother, Black Brother."
In collaboration with Penguin Workshop, Unanimous Publishing will also release Curry's second picture book next fall and is planning to start a graphic novel program "that celebrates the brightest and best stars of the sports world."
Stephen Curry hopes his book 'empowers the next generation and reminds them to keep dreaming big'
Stephen Curry's first children's book, "I Have a Superpower," will release this fall.
"It's an exciting time for Unanimous as we enter the publishing space with our very first picture book, 'I Have a Superpower,'" Curry told People. "With this story, we wanted to create something that inspired young readers to believe in their passion and centered on the message that you don't have to be the strongest, fastest, or tallest kid in the world in order to succeed." Curry's business partner, producer and director Erick Peyton, continued, saying that Unanimous Publishing "wanted to create a story that empowers and uplifts young readers to be the best versions of themselves."
"Children truly are our future," finished Curry, who shares three children with his wife of 10 years, Ayesha Alexander Curry, "and it is my hope that this special book empowers the next generation and reminds them to keep dreaming big."