Sharon Stone Lashes Out At Joe Rogan Over The Spotify Debacle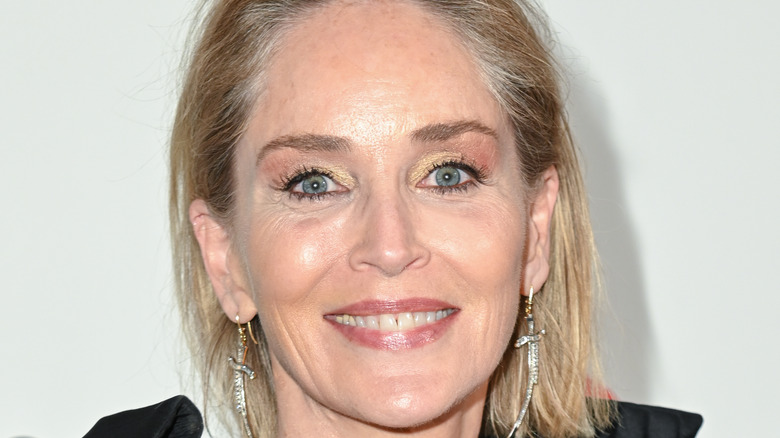 Silvia Elizabeth Pangaro/Shutterstock
Spotify is in the spotlight — but not for reasons the company would like. In response to Joe Rogan spreading false information on his podcast about the COVID-19 vaccine, Neil Young requested that his music be removed from the streaming service. 
"I am doing this because Spotify is spreading fake information about vaccines — potentially causing death to those who believe the disinformation being spread by them," Young wrote in a letter (per Axios). 
Other musicians followed suit, including Joni Mitchell, Nils Lofgren, India Arie, and Graham Nash, with more to possibly follow. 
Spotify responded, promising to direct listeners to its COVID-19 hub, which includes data-driven facts and links to reputable sources. 
But even the White House is calling on the company to do more, with Press Secretary Jen Psaki saying (per Independent) that such platforms need "to be responsible and be vigilant to ensure the American people have accurate information about something as significant as Covid-19."
Rogan responded to the boycott, claiming (per NBC News) that he's not trying to promote misinformation. "I'm not trying to be controversial. I've never tried to do anything with this podcast other than just talk to people and have interesting conversations," he said.
While he pledged to "try harder," many believe that's simply not enough — including actor Sharon Stone.
Sharon Stone isn't buying Joe Rogan's apology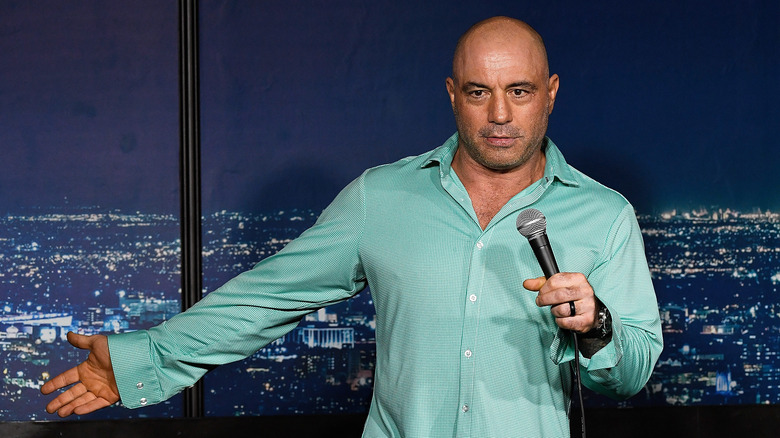 Michael S. Schwartz/Getty Images
Sharon Stone has added her voice to the growing number of celebrities who have an issue with Joe Rogan and his Spotify podcast. 
"I just want to say COVID is not an opinion-based situation and Mr. Rogan thinking that his opinion or a disclaimer for the lives that he personally has affected and caused losses of, it's not an opinion," she told TMZ. "Mr. Rogan is risking people's lives with his idiocy and his professing that his thoughts about COVID are opinions, they aren't opinions."
Stone, who lost her grandmother and godmother to COVID-19, added that Rogan should "put a disclaimer that he's an a**hole" on his podcast. The "Basic Instinct" actress noted that she is an infectious disease worker who has won the Nobel Peace Summit Award and worked with Dr. Anthony Fauci for decades. 
"I think the people can say whatever they want to say, all I can say is that what I'm saying comes from my experience of working in overcrowded laboratories with people who risk their lives to save other people's lives," she explained.
But Rogan does have some supporters. After his mea culpa, Dwayne Johnson, Kevin James, Jewel, and Trevor Noah are a few of the notable names who came to the comedian's defense (per Wonderwall).