Dwayne Johnson Reacts To Joe Rogan's Apology Amid Spotify Controversy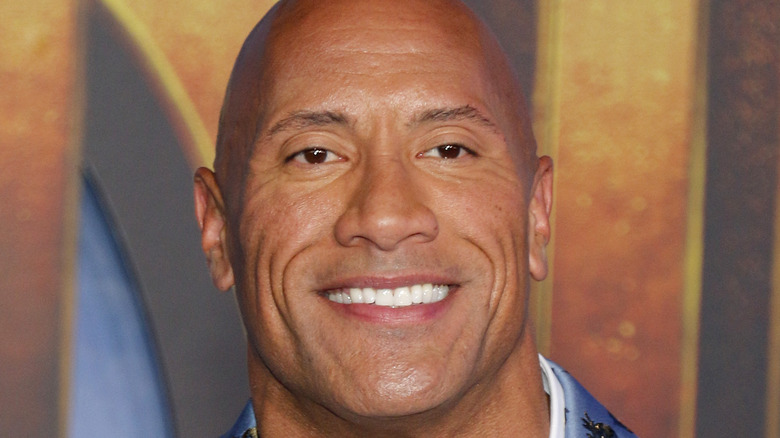 Tinseltown/Shutterstock
Though he has often had controversial guests on his podcast, Joe Rogan has been stirring up even more controversy lately. During a recent episode of "The Joe Rogan Experience," Rogan raised quite a few eyebrows when he had Dr. Robert Malone, a virologist, on the show, and they spoke critically about the COVID-19 vaccine. Last week, in retaliation against the misinformation that Rogan was spreading regarding COVID-19, musician Neil Young published an open letter in which he asked Spotify to make a decision: Either the streaming platform would take down Rogan's podcast, or they would take Young's music off the platform completely. As the Wall Street Journal reports, Spotify soon removed Young's music after he published his open letter, and several other artists followed in Young's path. According to Yahoo!, musicians Joni Mitchell and Nils Lofgren, along with author Brené Brown, have since either taken their music off the platform or pledged to not release content on the platform for some time.
Rogan responded to the controversy in a 10-minute video posted to Instagram earlier this week. "I'm not trying to promote misinformation. I'm not trying to be controversial," Rogan said in the video. "I've never tried to do anything with this podcast other than just talk to people and have interesting conversations ... I wanted to hear what their opinion is. I do not know if they're right. I don't know because I'm not a doctor; I'm not a scientist. I'm just a person who sits down and talks to people and has conversations with them."
Dwayne Johnson praised Rogan's apology after the Spotify controversy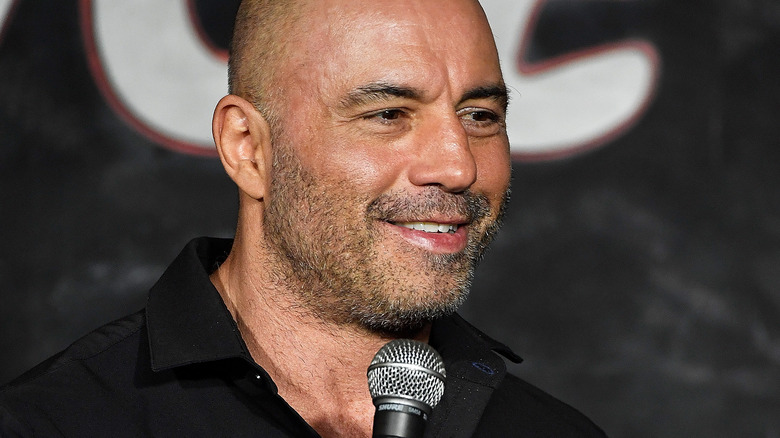 Michael S. Schwartz/Getty Images
Despite the fact that many celebrities have publicly criticized Joe Rogan, the podcast host has at least one A-list celebrity on his side. Earlier this week, Dwayne "The Rock" Johnson praised Rogan for his apology on Instagram amid the Spotify controversy. "Great stuff here brother," Johnson said in the comments section of Rogan's apology post on Instagram. "Perfectly articulated. Look forward to coming on one day and breaking out the tequila with you."
As the New York Post reported, Rogan and Johnson both consider themselves to be independent of a certain political party, which might explain why Johnson is showing his support for Rogan. In the past few years, Johnson has teased a potential run for the United States presidency. In fact, according to Newsweek, a poll published in April 2021 revealed that 46 percent of Americans would support a presidential run by The Rock in the future. "I'm not a politician so I don't care what side of the street you live on or what side of the aisle you sit on," Johnson wrote in an Instagram post in October 2021. "Core values matter. Work hard, take care of your family, be kind to people, take pride in your name, take pride in your own two hands, be inclusive and respect EVERYONE and don't be full of s***. I'm not a politician, but that's the truth." Despite teasing a future presidential run, Johnson has never confirmed whether or not he actually intends to run in 2024.