The Truth About John Lennon's First Son Julian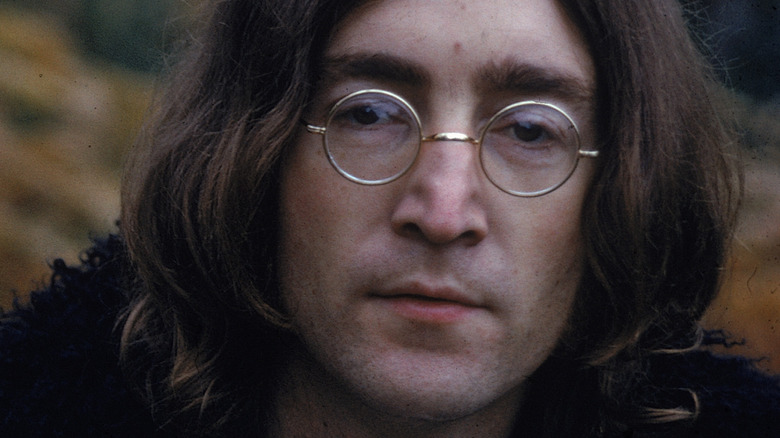 Susan Wood/getty Images/Getty Images
When it comes to music legend John Lennon, fans may think they know all there is to know about their favorite Beatles member. While many adored Lennon, he had a troubling history that some either don't know about or choose to ignore. His personal relationships were often at the center of those controversies.
According to Showbiz Cheat Sheet, Lennon and his wife, Yoko Ono, were notoriously controversial. Their relationship began as an affair when Lennon cheated on his then-wife Cynthia Powell with Ono, but eventually the pair would tie the knot. They had a public relationship that brought in mixed opinions from fans and those they were close to alike.
Lennon had a life outside of Ono and his music, though he did attempt to keep it hidden. While many romanticize Lennon for his contribution to the Beatles, there are several allegations of abuse against him, according to Vice. Some of those allegations had to do with Lennon's first son Julian, with whom he shared a rocky relationship. 
John Lennon's son Julian has a new-found appreciation for his father
Kathy Hutchins/Shutterstock
Fans are likely already familiar with Sean Lennon, the son John Lennon shares with Yoko Ono. According to IMDb, Sean followed in his famous parents's footsteps by making music and acting. However, some may be unaware that Lennon has another son named Julian from his first marriage (via Hollywood Life). 
Julian was born in the United Kingdom and didn't have much of a relationship with his father. What he did share with him, however, is a love of music. He has released several of his own albums and was even nominated for a Grammy Award. While Julian and Lennon weren't the closest while Lennon was alive, his feelings towards his father and his relationship with his half-brother have improved since Lennon's passing. 
In 2021, Disney+ released a new documentary about the Beatles called "Get Back," which was life-changing for Julian, according to NME. Julian spoke about the documentary in a post on Instagram. "The one true thing I can say about it all is that it has made me so proud, inspired & feel more love for my/our family, than ever before," he wrote. "The film has made me love my father again, in a way I can't fully describe."