This Is Fergie's Real Name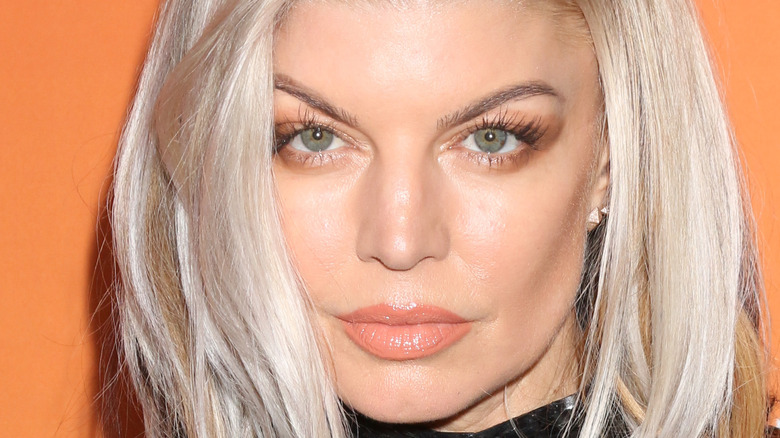 Kathy Hutchins/Shutterstock
Name changes in Hollywood are about as normal as botox and silicon. Just look at Puff Daddy. Depending on your age, you may best know the rapper as Puff Daddy, Puffy, P.Diddy, Sean Combs, or Sean John and Swag. All the same man (via Cheat Sheet). And Kanye West. Excuse us. We mean Ye. 
Perhaps it's something they're putting in the water in Hollywood. Or it could be summed up as artistic expression. But it's almost a part-time job keeping track of what celebrities are calling themselves these days.
A name swap isn't just for the rappers. It's for pop artists as well. Take Fergie for example. As many of you may have already guessed, Fergie isn't the former Black Eyed Peas singer's real name. It's her stage name as they say in the world of entertainment. The name is not too far from her roots though. The singer grew up with the nickname, Fergie. Her father and grandfather were also called the same (via The Famous People).
Fergie has changed her name legally more than once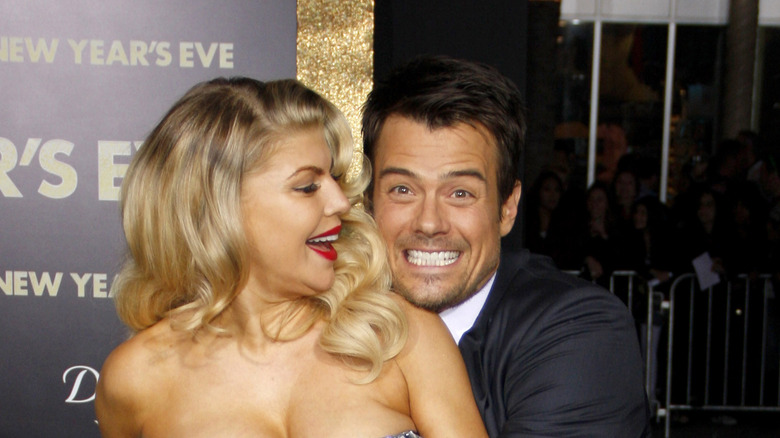 Tinseltown/Shutterstock
We must say, Fergie suits the Double Duchess — also, another nickname for the actress — well. But what's her real name? The "My Humps" singer's real name is Stacy Ann Ferguson (via The Famous People). Eerily similar, but just to be clear, Fergie has no family relation to the actual duchess, Sarah Ann Ferguson.
Stacy Ann is a fine name. But back in 2013, the "Glamorous" singer filed a petition to legally change her name from Stacy Ann Ferguson to Fergie Duhamel citing to "conform to the first name which she is commonly and professionally known as, and has been for many years" (per Hollywood Reporter). Alas, even a judge and court couldn't make the singer's new legal name stick. After her amicable divorce from actor Josh Duhamel, Fergie decided to stick with her OG birth certificate name and requested an official name change yet again during her divorce proceedings (per ET).
It's been a merry-go-round of name changes for this "Big Girls Don't Cry" pop star. But as we stated earlier, she's in good company with her fellow chameleon colleagues in show biz.