Everyone's Going Crazy Over These Heels That Are Actually Comfortable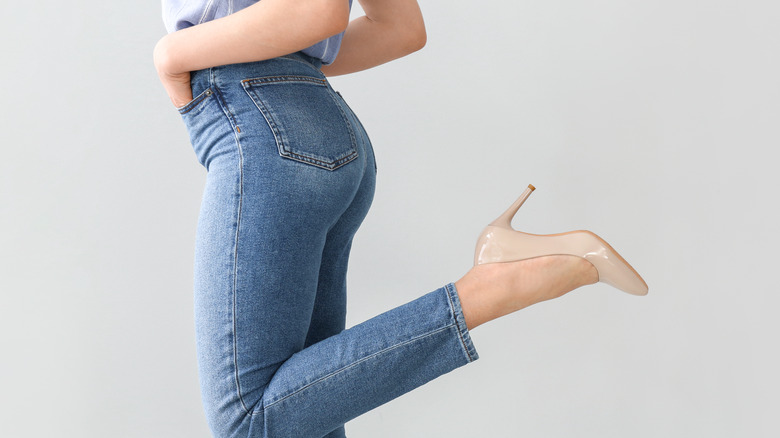 Pixel-Shot/Shutterstock
It's the age-old conundrum — choosing between looking cute and feeling comfortable. That debate especially extends to your choice of footwear. As you head out for a night on the town, you debate between the cute stiletto heels you haven't broken in, versus the flat canvas sneakers that will allow you to party all night long. With your friends already waiting for you, it's not an easy decision to make.
But what if you could wear statement heels that would let you "get low" without hurting yourself? Well, it's possible now with the latest trend in high heels. Designer Tamara Mellon has a line of heeled footwear that actually feel good on your feet, and they look super chic at the same time (per Cosmopolitan). The heels feature dense memory foam pads that feel like the material from a high-quality mattress on the soles, cushioning the heels and balls of your feet.
Mellon told Harper's Bazaar, "During COVID, sitting at home during lockdown, I was thinking, 'how am I going to get my foot back into a heel again?'" She added, "I think what the women who were saying they were never going to wear heels again were really saying was, 'I don't want to be in pain anymore.'"
These high heels feel like you're walking on pillows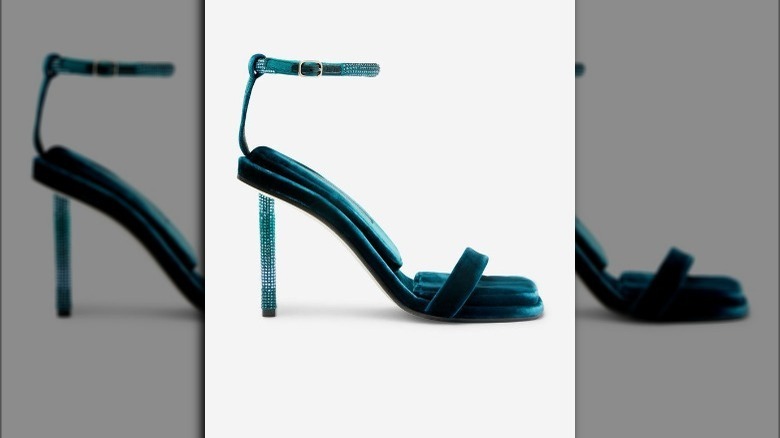 Tamara Mellon
Tamara Mellon's Pillow Top shoe collection delivers comfort and style so you no longer have to decide between picking one over the other. According to Harper's Bazaar, Mellon went through multiple prototypes before she settled on the perfect design, making sure all the pressure points didn't feel pain. She added soft, leather straps and removed any irritating lining. The collection is filled with strappy heels that won't dig into your feet, per Cosmopolitan. This means you won't have to worry about cuts and blisters from a long night out.
The Pillow Top collection offers a variety of options, from open-toe heels, to velvet pumps, to kitten heels and even flats (via Bustle). Bustle especially raved about the ability of the dual-layered cushion to mold to your feet and adjust to your unique body temperature. So, the next time you want to dance the night away and look fabulous while doing so, you might want to consider investing in a pair of Tamara Mellon's Pillow Top heels.