Is Olaplex Purple Shampoo Worth It?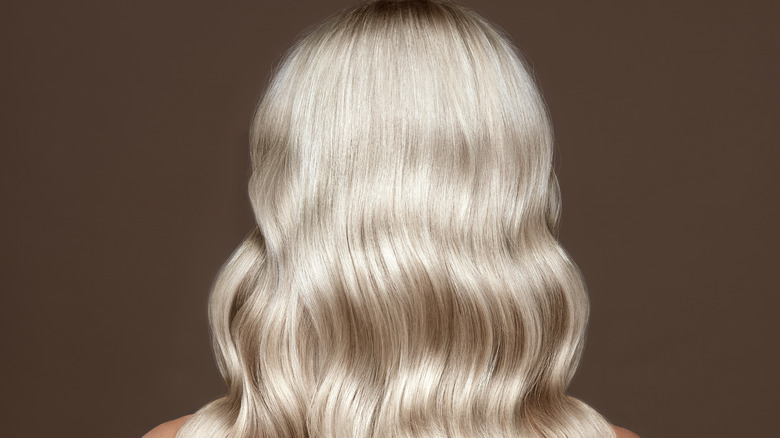 Beauty Agent Studio/Shutterstock
Olaplex, a salon-favorite beauty brand, launched their own toning shampoo in 2021. This brand is different, and it may be worth the hype. Where a lot of hair repair products focus on hydration, the truth about Olaplex is that it works to repair the bonds broken during chemical use (such as the bleach from going blond) and heat exposure.
Depending on the salon you go to, they may already use Olaplex products, especially for lightening clients' hair. "Sometimes — most of the time when we do crazy colors — the integrity of a client's hair is already badly damaged," Yoshico-Alexis Ogawa, a colorist at Pierre Michel Salon in New York City, told Allure. "Olaplex not only protects the hair from the process to get a desired color, but it also prevents further damage, makes the hair stronger, healthier, shinier, and also helps mend some of the previous damage."
When you use Olaplex's home products — and you ensure you're choosing the right Olaplex number — you're stimulating molecule growth through entire strands of hair. The result? Softer, shinier hair that's actually healthier from the inside out (per Refinery 29). However, there are so many cheaper purple shampoos on the market.
Why you need Olaplex purple shampoo if you have blond hair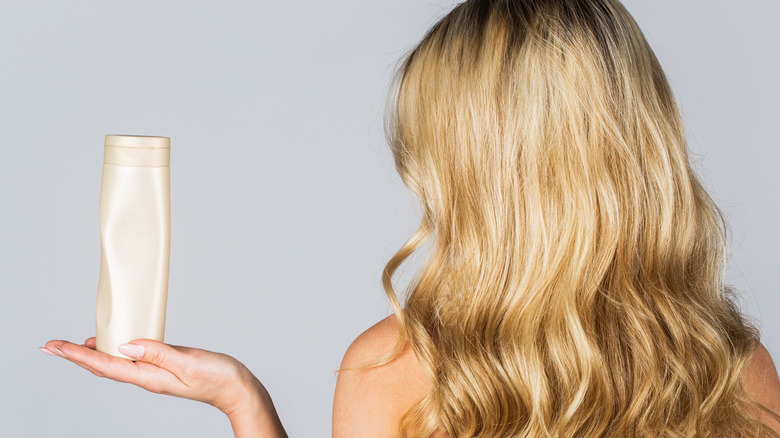 Body Stock/Shutterstock
Using purple toning shampoo too often can dry out your hair even more, especially if you're using them every day. However, this isn't the case with Olaplex. All of their products are free of sulphates, meaning keratin and color aren't being stripped from your hair every time you wash it. Olaplex further claims that your blonds and grays will be "3x brighter" than if you used other purple shampoos on the market.
"With the launch of our first scientifically proven and stylist-approved purple shampoo," JuE Wong, Olaplex's CEO, said in a statement. "Olaplex No.4P Blonde Enhancing Toning Shampoo now expands the modern definition of blond for noticeably hydrated, brighter, and more manageable hair" (via Today).
What makes Olaplex stand out is that this highly concentrated purple shampoo "cleanses, tones, and repairs while keeping hair hydrated from roots to ends," according to the brand's website. Olaplex's No. 4 Blonde Enhancer Toning Shampoo has a "[s]ulfate-free formula" that "creates a rich lather to neutralize brassiness and boost brightness after one use for all blond, lightened, and gray hair." The only warning we have about Olaplex is the results. If you're not looking for brighter, cooler results from your purple shampoo, Olaplex No.4P Blonde Enhancing Toning Shampoo might not be right for you.
Olaplex No.4P Blonde Enhancing Toning Shampoo is currently available through Olaplex's website, Sephora, and Ulta for $28.