These Legally Blonde Dance Audition Videos Are Becoming A Trend On TikTok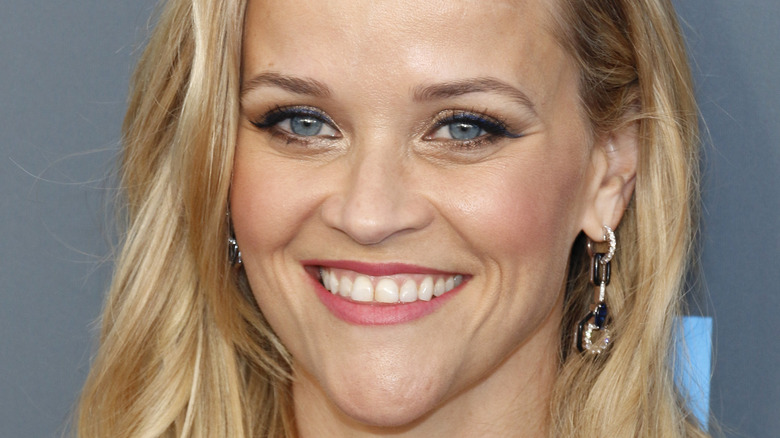 Tinseltown/Shutterstock
There are few movies that have experienced the staying power of "Legally Blonde." Since its release in 2001, the movie has inspired countless others to recreate the famous "Bend and Snap," and, perhaps even more powerfully, to pursue a career in law just like Elle Woods. During an interview with Wall Street Journal in 2017, Reese Witherspoon, who portrayed Woods in "Legally Blonde," spoke about the feminist phenomenon that took place after the movie was released. "At least once a week I have a woman come up to me and say, 'I went to law school because of 'Legally Blonde,'" Witherspoon said. "It's incredible ... You can be unapologetically feminine but also smart and driven."
Since at least 2018, Witherspoon and the rest of the cast and crew have teased a third installment of "Legally Blonde." Though it was slated to premiere in May 2022, a recent interview given by Witherspoon makes it seem as though this release date has been moved back yet again. "We are just working on a script right now and when we have a script then we can make a movie," Witherspoon told Variety while attending a red carpet event in December 2021. Mindy Kaling is writing the script and Luke Wilson, who portrayed Woods' love interest in the film, is also potentially returning to star in the third installment of "Legally Blonde," according to Digital Spy.
Ahead of the release of the third installment of "Legally Blonde," many have recently taken to TikTok to show their support for the film and musical.
Legally Blonde: The Musical dance audition tapes are trending on TikTok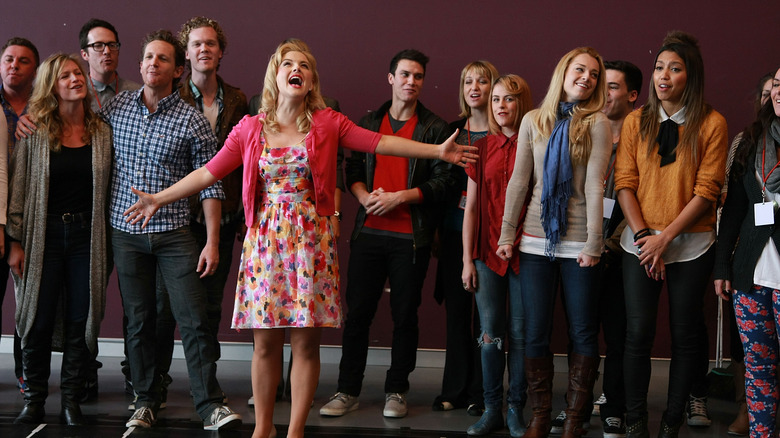 John Donegan/Getty Images
Six years after the movie was released, "Legally Blonde: The Musical" premiered on Broadway in 2007. One year later, in 2008, "Legally Blonde: The Musical – The Search for Elle Woods" premiered on MTV, showcasing the search for the woman who would be portraying Elle Woods in the musical. Eventually, the search ended with Bailey Hanks taking over the lead role as Woods, according to the musical's website.
Since its debut, "Legally Blonde: The Musical" has been a fixture on Broadway and in other theaters across the United States. So much so, in fact, that a fast-paced dance number featured in the musical has made its way to TikTok in so-called "audition tapes." Several TikTokers, like @jdinhphan and professional dancer Megan Bowen have taken to the social media platform to recreate the dance number to "Legally Blonde (Remix)" featured in the musical. Each TikTok "audition" tagged The Muny, an outdoor theater in St. Louis, Missouri, that is currently accepting video auditions for the casting of their 2022 production of "Legally Blonde: The Musical," according to The Muny's website. With that information in tow, it appears as though this recent TikTok trend is aiming to help professional dancers find their place on stage in the next production of the famous musical.