Is Whoopi Goldberg's Future At The View In Jeopardy?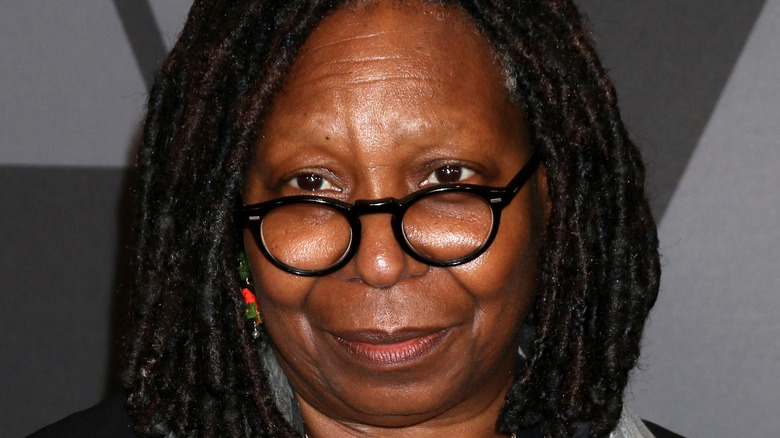 Kathy Hutchins/Shutterstock
Many hosts have come and gone at "The View" in its 25-year history. Some have quietly resigned — Meredith Vieira left to spend more time with her family, and Barbara Walters felt it was time to retire — while others have not gone so quietly into that good, um, morning. Conservative hosts have tended to leave earlier than their peers. Elisabeth Hasselbeck frequently feuded with Rosie O'Donnell over political matters, and both left within months of each other (via People). Abby Huntsman departed over the show's "toxic climate," which she felt clashed with her own values (via Deadline). Similarly, Meghan McCain broke her contract early because she felt "punished" for her right-of-center opinions (via Variety).
The one host who seemed to be a permanent fixture was Whoopi Goldberg. A cast member since 2007, Goldberg's humor and personality allowed her to hold her own with Joy Behar and guests that came and went. Although her opinions were often heated, she never seemed to push the envelope — until now. During a discussion about a Tennessee school district's banning of the graphic novel "Maus," Goldberg declared that the Holocaust was "not about race." She issued a written apology soon afterward, and the next day apologized again on the show. However, the president of ABC News felt she needed to be held accountable for her "wrong and hurtful" remarks and suspended her for two weeks (via CNN). 
This may seem like a slap on the wrist, but for Goldberg, the sting is real.
Whoopi Goldberg reportedly is furious over her suspension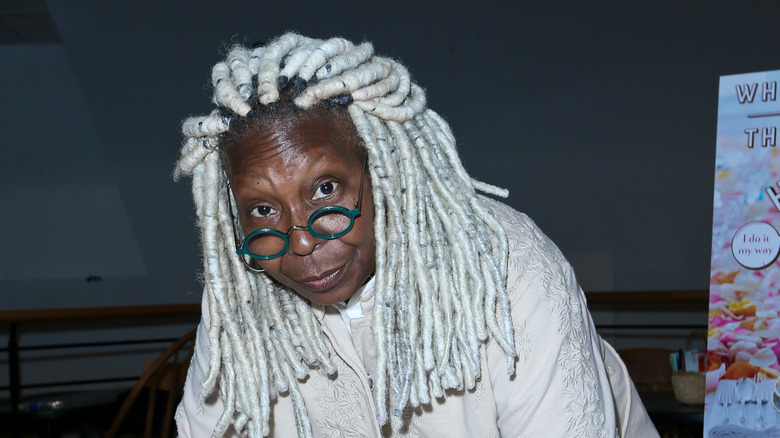 Debby Wong/Shutterstock
An unnamed source told the New York Post that Whoopi Goldberg's days on the show may be numbered. Reportedly, Goldberg is "livid" and "humiliated" that she was suspended even after apologizing more than once. "She feels ABC executives mishandled this," says the source. "She followed their playbook. She went on 'The Late Show With Stephen Colbert' and then apologized again on 'The View' the next day."
The source says that Goldberg was heard telling "The View" staff that this is it for her. "Her ego has been hurt and she's telling people she's going to quit," says the insider. "Suspension from 'The View' is like getting suspended from Bravo. The bar is very low." Still, they add, it's likely that the actress will change her mind once the suspension period is up.
Goldberg has gotten support from people as diverse as frequent guest host Ana Navarro, who said in an interview, "This was an incredibly unfortunate incident. Whoopi is a lifelong ally to the Jewish community. She is not an anti-Semite, period" (via New York Post). Co-hosts Joy Behar and Sunny Hostin are also said to be "furious" at their friend's punishment. Surprisingly, even Sean Hannity – who, as a Fox News anchor, doesn't always see eye-to-eye with Goldberg — has said that her apology seemed "sincere," and that suspension "is better than being canceled" (via Yahoo!).
At this writing, Goldberg has not announced any decision regarding her future on the show.