Why Doesn't The Queen's Lady-In-Waiting Get A Salary?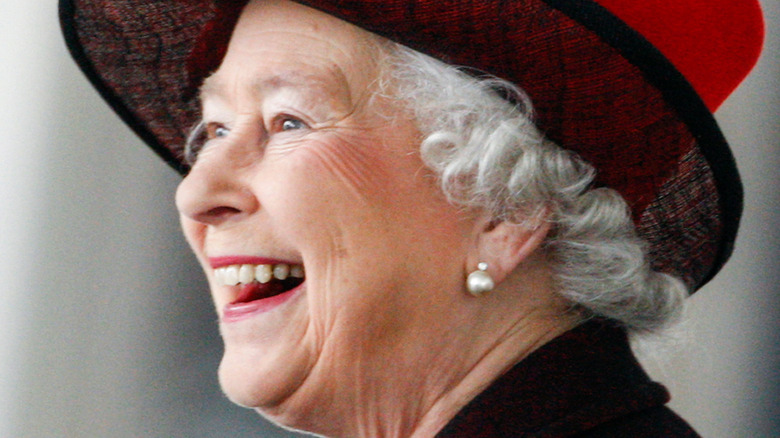 Alessia Pierdomenico/Shutterstock
For six decades, Lady Susan Hussey has been Queen Elizabeth II's constant companion with one of the most important jobs one can have in the royal household. Surprisingly, though, being the queen's lady-in-waiting — officially known as the Woman of the Bedchamber — isn't a high-salary job. In fact, it's a no-salary job, according to Insider.
Lady Hussey came to her job in 1960 when she was originally asked to respond to letters after the birth of the queen's second son, the now-embattled Prince Andrew, according to Hello. Royal watchers can see her anywhere the queen goes, including state events, and has lived a life hobnobbing with celebrities in her role as lady-in-waiting. She was even with the queen in the car as they drove to Prince Philip's funeral in 2021 after he passed away at the age of 99. And while she is one of eight ladies-in-waiting, Hussey is the most beloved by the queen and known as the "Number One Head Girl" and "one of the key trusted figures helping the Queen in her later life," per Tatler.
However, Hussey earns no monetary compensation for her devotion to the queen and years of service and many ask why.
The queen's lady in waiting is an aristocrat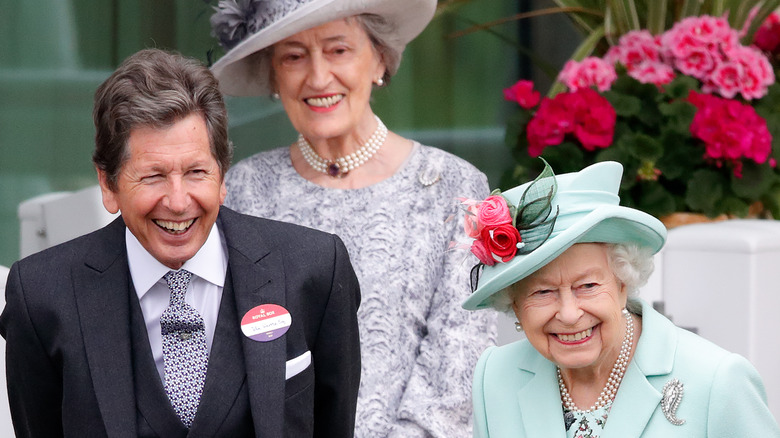 Max Mumby/indigo/Getty Images
Although the position of Woman of the Bedchamber is a coveted one, it is not one that earns a salary because the woman in this role is a person who does not need the money. In fact, it's a coveted position given to the wives of aristocrats and considered a "huge honor," Grant Harrold, Prince Charles' former butler, told Insider. He added that Lady Susan Hussey, age 81, is more of a "friend" to the queen than an employee.
Lady Hussey is the widow of Marmaduke Hussey, also known as Lord Hussey, who ran the BBC back in 1995 when Princess Diana gave her famous "Panorama" interview with the television network. Royal historian Marlene Koenig told Insider that she is "very close to the queen."
It also looks like she is close to the queen's family as she is Prince William's godmother.