Tom Brady Might Celebrate His Retirement By Moving Next Door To A Trump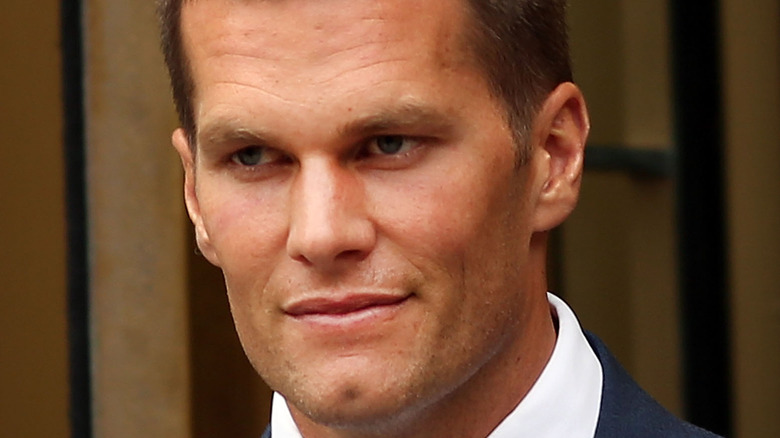 Spencer Platt/Getty Images
Tom Brady, one of the most celebrated quarterbacks in the National Football League, announced his retirement as the 2021-22 regular season ended, according to CNN. Brady spent most of his career playing for the New England Patriots, where he spent 20 seasons and won six Super Bowls. Eventually, he would end up with the Tampa Bay Buccaneers, where he finished his wildly successful career with one more Super Bowl win and a trip to the playoffs.
While his career spanned 22 seasons, it was still shocking for fans to hear the legendary athlete was done with the sport for good. According to the New York Post, he is looking forward to spending more time with his family now that he is retiring. He thanked his wife, supermodel Gisele Bündchen in a sweet message that read, "Our family is my greatest achievement. "I always came off the field and home to the most loving and supportive wife who has done EVERYTHING for our family to allow me to focus on my career."
Home is the next big question for the Brady family as they settle into life outside of the NFL. They will be moving into a new neighborhood with some interesting neighbors.
He and his family are moving to a fancy Florida neighborhood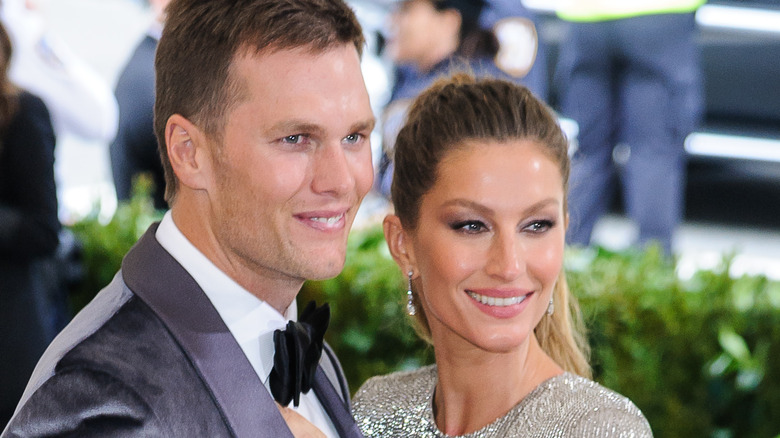 Sky Cinema/Shutterstock
According to the Daily Mail, Brady and his family will be settling into a wealthy neighborhood in Florida. He and his wife bought a $17 million plot of land in the exclusive Miami area of Indian Creek. As the neighborhood is on an actual island, you can only access it through a bridge that is manned by a security guard at all times. This place is the real deal, where only celebrities and the ultra-wealthy call home.
Speaking of celebrities, the Brady family will have some big-name neighbors, including Ivanka Trump and Jared Kushner. The pair, who were once working in the White House for Ivanka's father, former President Donald Trump, are building an eco-mansion on the island.
The Brady family will likely get along well with their new neighbors. According to Newsweek, Brady and the former president are long-time friends. While Brady hasn't always agreed with everything Trump has said and done, he did support his election campaign in 2016 and has reportedly been friends with him for a while. Now, he will be living close to his daughter in an exclusive Florida neighborhood.