Candace Cameron Bure Shares A Bittersweet Memory Of Bob Saget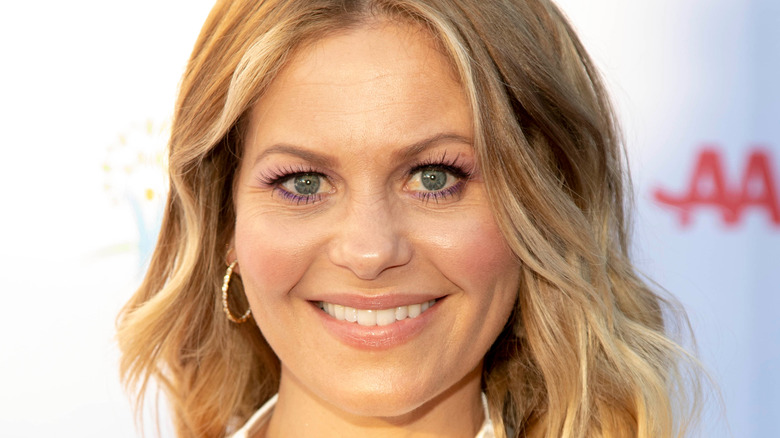 Eugene Powers/Shutterstock
Candace Cameron Bure is still dealing with the death of her beloved friend and co-star Bob Saget. The actor passed away suddenly on January 9 (via TMZ), leaving family, friends, and fans in complete shock. Cameron Bure, who played Saget's oldest daughter DJ Tanner on the iconic family sitcom "Full House" and later on the sequel series "Fuller House," has been one of the most outspoken of Saget's co-stars.
"I don't know what to say," the actress wrote via social media shortly after Saget's death, per People. "I have no words. Bob was one of the best humans beings I've ever known in my life. I loved him so much." Later, the Hallmark star opened up more about her on-screen father. "Oh, Bob. Why'd you have to leave us so soon? We are all family, but you were the glue," Cameron Bure captioned a snap of herself hugging Saget on Instagram. "The sticky, messy, squishy, sweet, lovable glue. My childhood is wrapped up in you, my formative teenage years and the rest of adulthood," she continued. "You taught me to feel deeply at such a young age. You were never afraid or ashamed to share your emotions, to cry, to love, to laugh and say it out loud."
This week, Cameron Bure gave her very first interview about Saget, and shared a heartwarming memory with fans.
Candace Cameron Bure reveals what made Bob Saget so special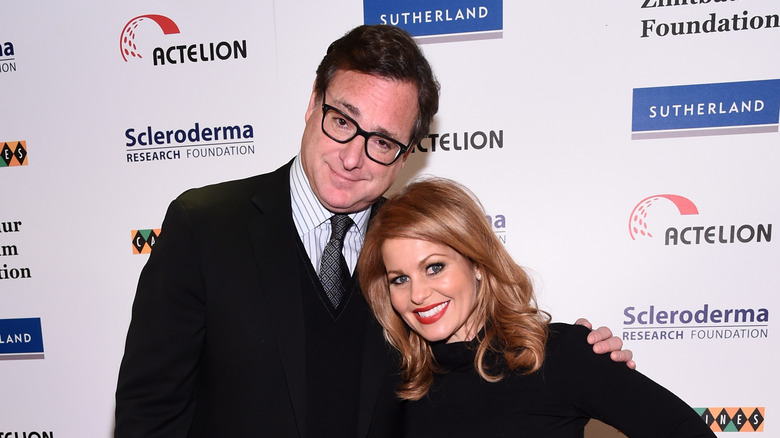 Ilya S. Savenok/Getty Images
According to People, Candace Cameron Bure appeared on "The Today Show" this week and opened up about the loss of Bob Saget. The "Full House" actress admitted that Saget was one of the most emotionally open and vulnerable men she's ever met, and his willingness to express his feelings has left a lasting impact on her life.
"He was so emotionally available all the time," Cameron Bure said. "He was really the first person in my life as a man that I saw cry and have those emotions right at the forefront of his conversations." The star went on to reveal that personality trait is just one of the many things that made Saget so wonderful. "I felt so safe with him," Cameron Bure continued, adding that he genuinely cared about the people in his life. "If you were hurting, he would hurt with you. You would see the tears well up in his eyes," she said. "Bob is a remarkable person, and I've never had a friendship like the one I've had with him. And that's why it makes it so hard."
Following Saget's death, his other celebrity friends also paid tribute to his kind heart and generous spirit (via AV Club), which won't soon be forgotten by all those who loved him.