Inside Sean McVay And Zac Taylor's Relationship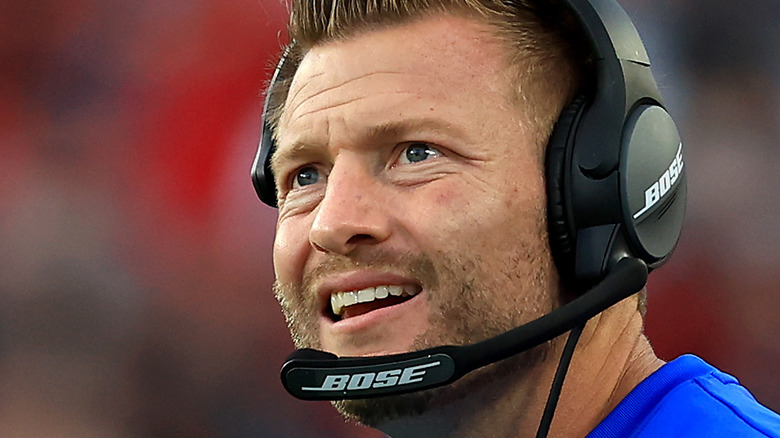 Mike Ehrmann/Getty Images
When it comes to the National Football League's biggest game of the year, the Super Bowl, many expect a fierce rivalry. In football, the biggest rivalries come between teams in the same division, per CBS Sports. In that sense, the Cincinnati Bengals and Los Angeles Rams aren't technically rivals, but when it comes to getting that championship ring on their finger, neither team will hold back.
The Super Bowl has a history of being highly competitive. While that is to be expected, according to Bleacher Report, Super Bowls in the past have had some interesting things go down during the big game. There was a power outage during Super Bowl XLVII when the Baltimore Ravens and San Francisco 49ers were playing, and during Super Bowl XLIX, the Seattle Seahawks led most of the game before Tom Brady and the New England Patriots came from behind to win the game.
There are always aspects of each Super Bowl that set it apart from the rest. This season's contenders, the Bengals and Rams, share a special bond between their coaching staff that is sure to make the big game that much more interesting.
The coaches have a close relationship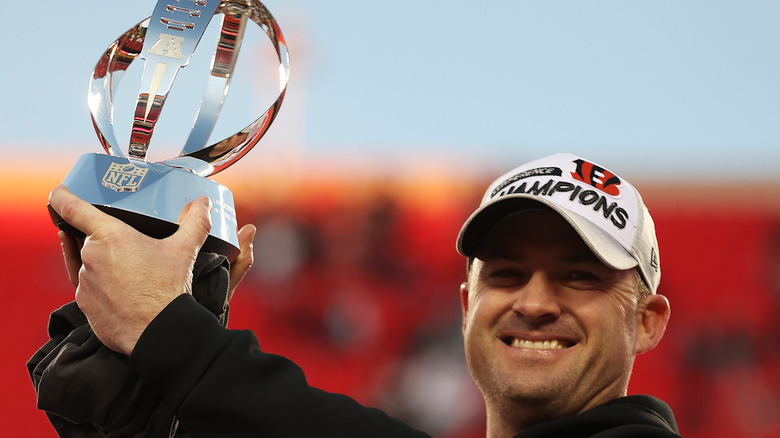 Jamie Squire/Getty Images
The Cincinnati Bengals turned their season around to make it to the Super Bowl, while the Rams had a more consistent season, according to CBS Sports. However, these teams have more in common than many think.
According to NFL.com, Zac Taylor, the Bengals head coach, and Sean McVay, the leader of the Rams, used to work closely together. Taylor was once the quarterback coach for the Rams. The experience brought him and McVay close together.
In a press conference, Taylor joked, "The joke is if you have a cup of coffee with Sean McVay, you're going to be a head coach in the NFL ... There's a lot of truth to that," before continuing, "Working for Sean was the best two years of my life. It was fun, you loved coming into the building." He added, "He's really showed a lot of us young guys you can do it your own way."
The feeling is mutual. According to a report by the Cincinnati Enquirer, McVay has a lot of respect for Taylor. He gushed, "I love Zac Taylor, I'm so happy for him. I think that team plays with a swagger and confidence similar to the way Zac carries himself. He's so steady, he's always so neutral." He added, "I think the resilience, the mental toughness the things they've gone through to get to this point is great. I think it's such a credit to his leadership."