Lacey Chabert Continues To Mourn Her Late Sister In Heartbreaking Post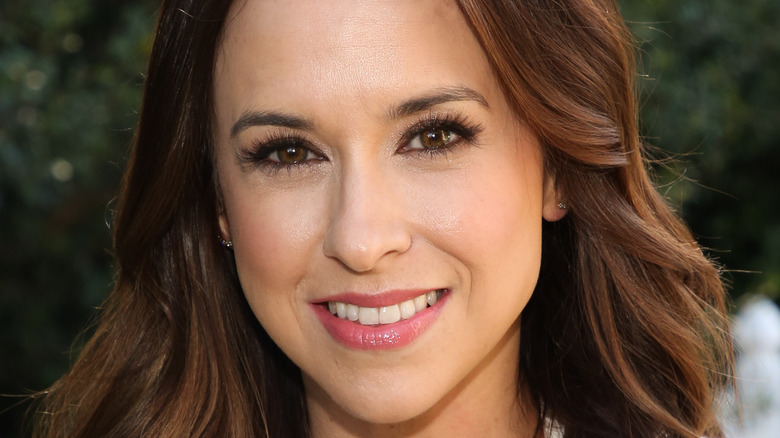 Paul Archuleta/Getty Images
Actress Lacey Chabert has publicly spoken out about her heartbreak over her older sister Wendy's death. She passed away in November 2021 at the age of 46, and Chabert shared her grief in an emotional social media post at the time, per People.
"My beautiful sister, Wendy. Our hearts are shattered into a million pieces that I don't know how we will ever put back together again now that you're gone," the "Mean Girls" star captioned a high school photo of Wendy. "We love and adore you more than we can ever say and we will continue to forever and ever and ever."
She added: "The shocking loss has left us so broken hearted. Our lives will never be the same without my dear sister, but we cling to the promises of Jesus that we will be together again in eternity. Please keep our family, especially her two boys, in your hearts and prayers. Thank you so much."
Chabert gave no details about Wendy's death, but she has received an outpouring of love and support from fans and friends. Her former co-star Tamera Mowry, "The View" host Sara Haines, and her Hallmark Channel pal Candace Cameron Bure all shared their support for the actress during the difficult time. 
A few days after Wendy's death, the actress thanked everyone who sent her messages, revealing that they "touched her heart deeply" (via Good Housekeeping).
Now, two months after her sister's passing, Chabert is understandably still grieving.
Lacey Chabert gets candid about her grief
Lacey Chabert recently updated her fans about how she's doing two months following the death of her older sister Wendy. The actress shared a heartbreaking Instagram post, revealing that she's still devastated and mourning Wendy (via People).
"I can't believe it's been over two months since I've been able to hear my sister's voice. I still reach for my phone ten times a day to text or call her before I remember that I can't," she captioned a photo of the two as children. "I keep calling grief a journey, because that's what it's been for me. It's been incredibly hard."
She continued: "Some moments I am ok and others I can barely catch my breath because my heart aches so deeply. I miss Wendy with every ounce of my being. I desperately wish I could hug her once more or hear her voice."
Chabert admitted that she's only at the beginning of her journey but that she's doing what she can to keep going. 
"I'm doing my best to do what I think Wendy would want me to do," she said. "I'm putting one foot in front of the other and making the most of each day. I love you, Wendy. If you're missing someone you love tonight, my heart is with you."
Chabert's followers responded to the post with love, including famous Hollywood friends Amanda Seyfriend and Jennifer Garner, who commended her for speaking out about her grief.