Raven Goodwin Discusses The Emotional Intensity Of Filming Single Black Female - Exclusive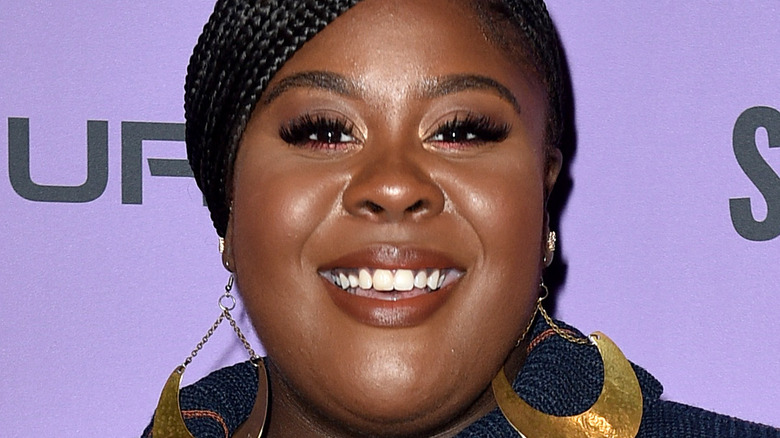 Ernesto Distefano/Getty Images
Raven Goodwin is known for her incredible performances in television shows like "Being Mary Jane," "Huge," and "SMILF" (via IMDb). 
Now, the actress is poised to dazzle audiences again in her upcoming Lifetime movie, "Single Black Female," in which she stars as the main character, Monica. Her journey through the film is thrilling, emotional, and even downright frightening at times.
The movie stars the equally talented Amber Riley, and Goodwin's character is faced with the difficult task of determining whether Riley's character, Simone, is who she initially appears to be on the surface. The events that transpire explore what can happen when you try to remove someone from your life but they refuse to leave.
Prior to the film's release, The List sat down with Raven Goodwin to discuss "Single Black Female," and she revealed how the emotionally intense filming process helped her process the personal grief she was experiencing at the time.
Raven Goodwin said the emotional intensity of filming Single Black Female was cathartic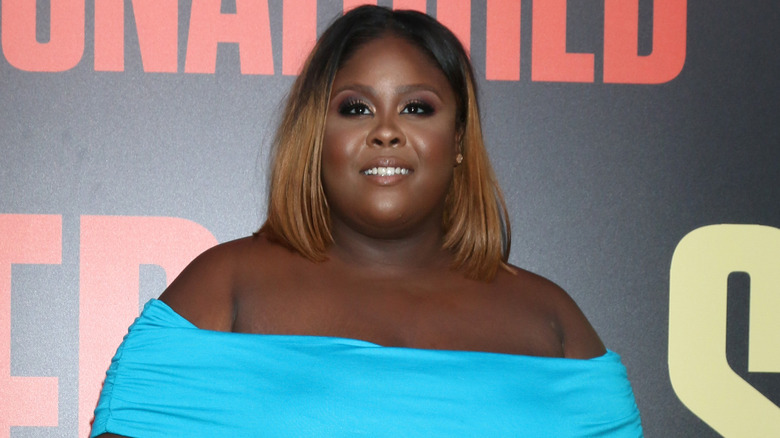 Kathy Hutchins/Shutterstock
In "Single Black Female," Raven Goodwin's character, Monica, is navigating the loss of her father on top of the pressure of landing her dream job. The actress said the movie came at the perfect time for her on a personal level because she was experiencing similar highs and lows in real life. 
She lost her own father just months prior to filming, and, around the same time, Goodwin was planning a wedding with her now-husband, Wiley Battle. She felt as though this combination of experiences helped her better prepare for her role as Monica.
"It was a lot of emotions going on — you're happy and you're sad at the same time," she said. "You're grieving, but so many great things are happening to you. I think that's where Monica was at [too]."
Goodwin continued: "She's in a transitional period in her career. She can possibly get her dream job, but then she's dealing with grief and her dad not being here to see her accomplish that. I think, with all of that, it just came from an authentic place. Honestly, it was easy for me."
When asked if the filming experience was taxing or cathartic, Goodwin replied candidly. 
"Definitely cathartic, definitely therapeutic," she said. "All of those crying scenes, I was really crying. I would be like, 'Get me out of this scene!' But, yeah, it was a good time, definitely."
"Single Black Female" is now on Lifetime.