Kanye West Officially Hires A Controversial Former NFL Player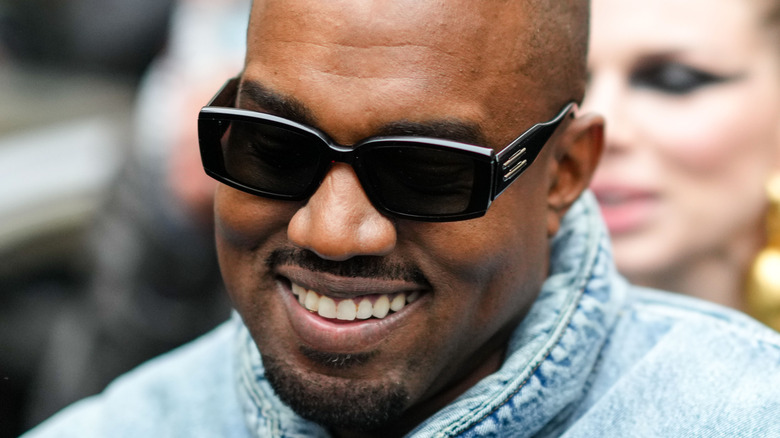 Edward Berthelot/Getty Images
Kanye "Ye" West never does anything small. If he has an album coming out, he's not just going to just release it. Instead, he's going to rent out an entire stadium, replicate his childhood home, and have a show (via Billboard). So when word came out that West was starting his own school, you can imagine that there will be some big names that join him. He's branching out to an entire sports department, apparently, and there's a controversial athlete coming with him.
Okay, so let's back up a bit. West is known for, well, his unique endeavors that expand from his talents in music to other industries. His Yeezy shoes (via adidas) and clothing line are the most well known. Now, the rapper is branching into education. Yes, West is actually is opening his own school, complete with his own curriculum and, of course, sport teams (via Highsnobriety). It only makes sense that he would need someone with experience to help him out, and he got someone that might be just as controversial as he is himself to help him in his latest endeavor.
Here's everything you need to know about Kanye West's new hire. When you hear the name, you'll be surprised to hear that it actually makes a lot of sense.
Antonio Brown now has a position with Donda Sports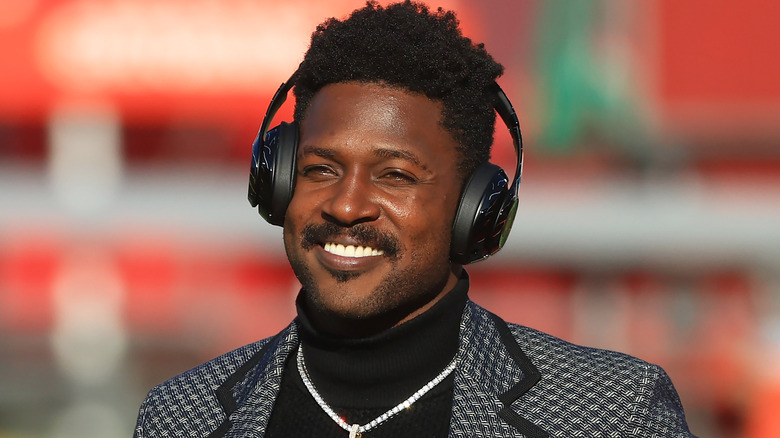 Mike Ehrmann/Getty Images
Antonio Brown is now Kanye "Ye" West's newest employee (via MARCA English). Go ahead and let that sink in for a minute. According to Cassius, West hired Brown as a part of Donda Sports. While there is not a whole lot of information about what that actually means, the athlete has made comments that he's actually leaning more towards fashion than any part of the Donda Sports department of the Donda Academy. Although the possibilities are "limitless," according to his comment.
The title doesn't even seem to be clear to Brown. "We're just excited about the Donda sports brand, and making this thing a competitive sports brand to the athletes," Brown says, according to Cassius. "I don't think there's a lot of fashion lines for athletes, wearing fashionable and comfortable clothes, so with a guy like Kanye West, being able to partner with him and work with him to provide more creative, genius ideas for fashion looks for athletes in general ... I'm just grateful for the opportunity here soon, to share what we've got with the world."
What makes Brown and West such a good pair? Well, they're both a bit controversial in their professions (via Sports Illustrated). Weeks before news broke that Brown would be working with West, he quit the Tampa Bay Buccaneers, blaming his entire team and coaching staff, and then left the NFL altogether. Now, he's on to a brand new profession, it seems. 
Donda Sports is a 'limitless' organization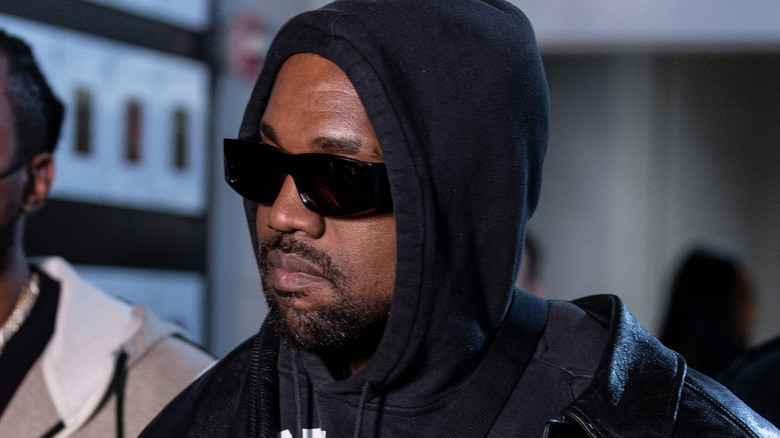 Brandon Magnus/Getty Images
If you're a bit confused by what all of this means, join the club. There's no actual job title that goes along with Antonio Brown's new job at Donda Sports. All that has been said is that Brown will be helping Kanye "Ye" West with bringing "an athlete perspective to all aspects of the organization" (via Cassius). Is that fashion? Donda Academy sports teams? A brand new company? There's not a lot of lot of clarity there.
"Donda Sports was founded with the vision of providing holistic support to athletes during and beyond their sports career," the statement says, according to Cassius. "Donda Sports is a limitless organization centered on professional and wellness support in equal measure with the ambition to work with athletes across all genders, divisions, and sports." So basically, Brown will have a job but they're not telling anyone exactly what it is yet. 
Brown's statement did say that there is a fashion aspect to his new job, but there's also the possibility that Donda Sports could have a tie to Donda Academy. After all, the program does have some serious talent already committed to playing for the school (via Highsnobriety). No matter what the aspects of the job are, it will be interesting to see how Brown takes on his first career since the NFL.