The Real Reason Gene Hackman Doesn't Act Anymore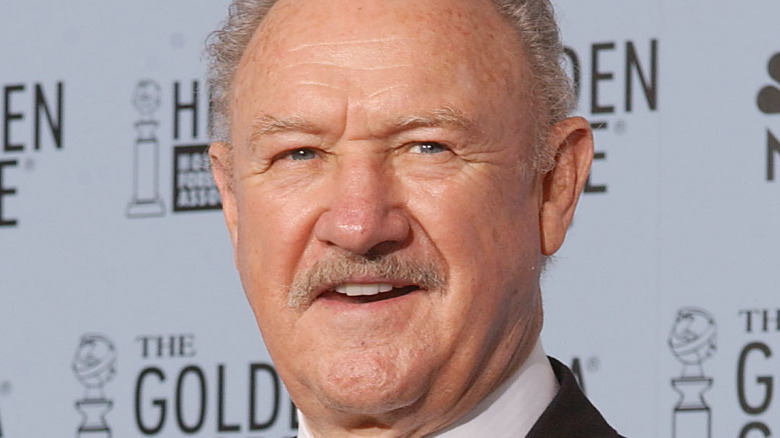 Frank Micelotta Archive/Getty Images
There was a time when Gene Hackman was a Hollywood A-lister, appearing in hit film after hit film while getting critical acclaim. A high school dropout who lied about his age to join the U.S. Marine Corps, Hackman eventually decided to become an actor after he was discharged. After studying at the Pasadena Playhouse, Hackman eventually made it to New York and started landing lead roles, which led to Hollywood director Robert Rossen seeing him and giving him his first big movie break in 1964 in the Warren Beatty flick, "Lilith," according to Biography.
Meeting Beatty is how he got cast in "Bonnie and Clyde" in 1967, leading to his first Academy Award nomination for Outstanding Supporting Actor. Just four years later, Hackman was a bona fide movie star, this time winning an Oscar for Outstanding Lead Actor for his role in "The French Connection." A storied career followed, with Hackman appearing in such blockbusters as "Superman," "Mississippi Burning," "The Quick and the Dead," "The Firm," "Hoosiers," and "Crimson Tide," while winning a second Oscar for "Unforgiven." The last film Hackman appeared in was in 2004 when he had a role in the comedy "Welcome to Mooseport" (via Biography). Then movie audiences just stopped seeing him, but why?
Gene Hackman retired from acting on his doctor's advice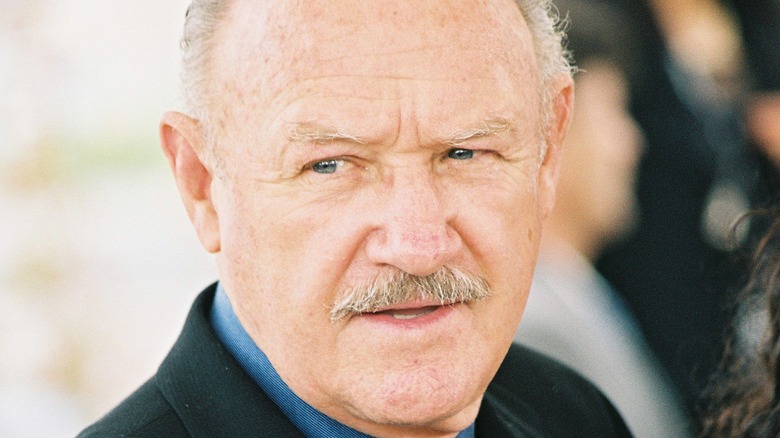 Denis Makarenko/Shutterstock
Five years after Gene Hackman made his last movie, he explained his decision to retire from acting to Empire, admitting that one fateful medical test changed his life. "The straw that broke the camel's back was actually a stress test that I took in New York. The doctor advised me that my heart wasn't in the kind of shape that I should be putting it under any stress," Hackman said, adding that he passes the time watching, "DVDs that my wife rents."
However, sitting around watching movies with second wife, Betsy Arakawa, is not the only thing Hackman, now 91, has done during his years away from the camera. He also found a second career as an author, writing novels with his friend, Daniel Lenihan. Hackman's last novel, "Pursuit," was released in 2013, according to Best Life.
Hackman even made a bit of a comeback in 2021 thanks to social media and "The French Connection."
Gene Hackman didn't forget how he became a star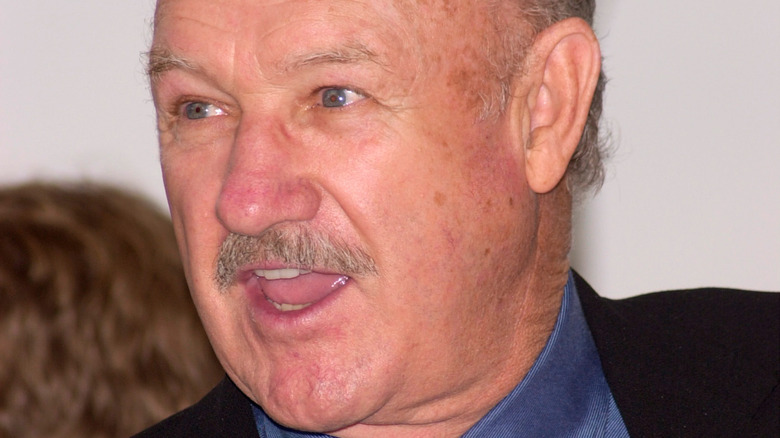 Featureflash Photo Agency/Shutterstock
In 2019, Gene Hackman, who lives in New Mexico as of this writing, signed some photos for a company called "Official Pix," which shared a photo of him doing so on Facebook, according to Newsweek. At the time, the pic got little notice.
That same photo resurfaced in August 2021 on Twitter, with fans thinking it was new after film historian James L. Neibaur tweeted the photo with the caption: "Gene Hackman retired from acting 17 years ago, but had this recent pic taken to show he is alive and well at 91, and living in New Mexico. He goes bike riding every day and remains active and engaged with hobbies, and friends." That tweet has since vanished.
But Hackman himself gave a rare interview to the New York Post for the 50th anniversary of "The French Connection," with Hackman reflecting on what it did for his life and career. "I haven't seen the film since the first screening in a dark, tiny viewing room in a post-production company's facility 50 years ago," the actor said. "The film certainly helped me in my career, and I am grateful for that."