Archie And Lilibet Are Different In One Major Way, According To Prince Harry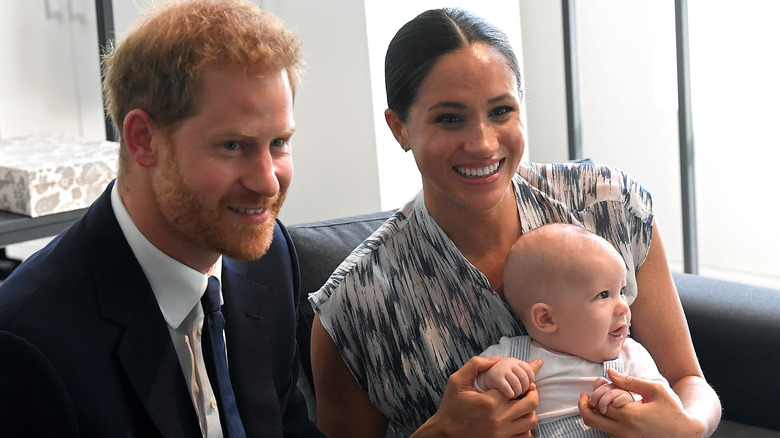 Pool/Getty Images
The British royal family are well known for preferring to keep their private lives out of the public spotlight. Although Prince Harry and Meghan Markle have left the royal family, the couple remain just as private about their home life as before. However, the Duke of Sussex recently shared some insight into the personalities of his two young children, Archie Harrison and Lilibet Diana, and it will seriously melt your heart.
When it comes to their children, Harry and Markle tend to keep them well away from the glare of the worlds media. As Bustle reported, it wasn't until December 2021, almost six months after her birth, that royal spectators got their first glimpse of baby Lilibet when the couple unveiled their official 2021 family Christmas card. 
So, it came as somewhat of a surprise when the Duke of Sussex decided to share details of his children's differing personality traits, and Harry made the comments while speaking at a star-studded virtual event. 
Archie Harrison and Lilibet Diana have very different personality traits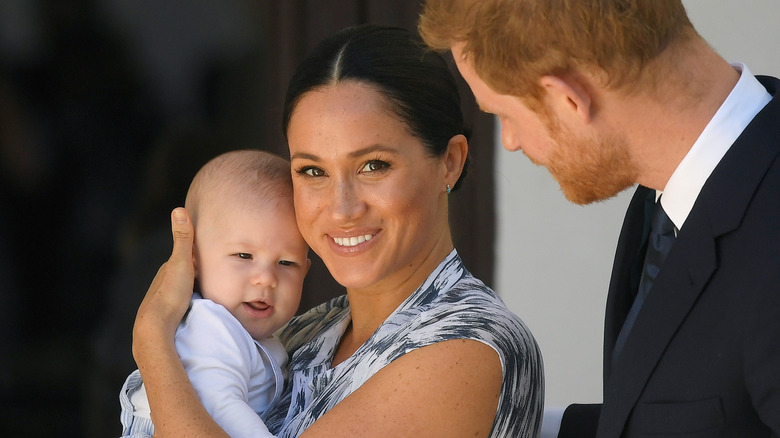 Pool/Getty Images
According to People, Prince Harry made a virtual appearance at BetterUp's Inner Work Day on Thursday, February 3, where he discussed the importance of mental wellbeing alongside the likes of tennis pro Serena Williams. 
During the event, Harry also commented on his home life with his two children, son Archie Harrison and daughter Lilibet Diana. While speaking about being mindful of the state of his own mental health, the Duke explained, "It's work, but out of all the work that we do and all the work that we get pulled towards, it is the most fulfilling work — apart from being a dad."
Harry added that, as a parent, self-care is "the first thing that drops away," and revealed details of his busy morning schedule with his two kids. "Okay, one of the kids has gone to school. The other one's taking a nap. There's a break in our program ... It's like, right, it's either for workout, take the dog for a walk, get out in nature, maybe meditate."
In a previous conversation with chart-topper Ed Sheeran, Harry said that having two children "is definitely a juggle," Hello! reported (via Marie Claire). At the same event, the Duke also revealed that daughter Lilibet is generally "very chilled," while her older brother Archie "is running around like crazy."