What Jill Biden Is Asking All Americans To Do Immediately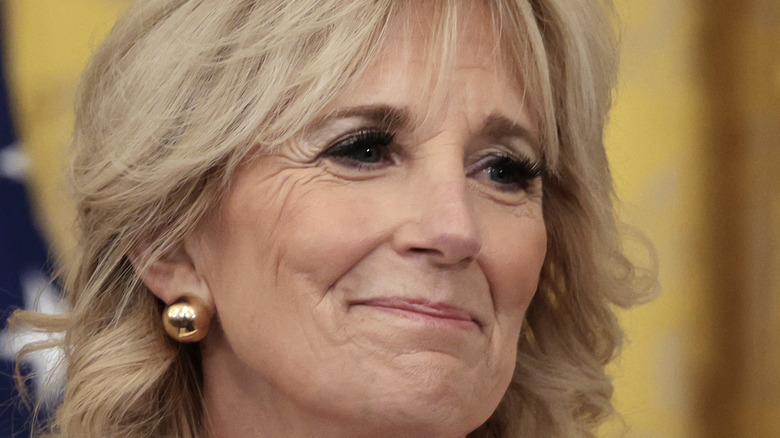 Anna Moneymaker/Getty Images
World Cancer Day was on February 4 and First Lady Dr. Jill Biden is asking all Americans to do this one thing immediately.
Since the start of the COVID-19 pandemic, cancer screenings for breast and colon cancer, have dropped significantly. A study published in the Journal of the American Medical Association shows "an estimated screening deficit of 9.4 million." This has caused delays in cancer diagnoses, which means when cancer is caught, it's more likely to be at a later stage. "COVID put cancer and health-care disparities on steroids," Oncologist Kashyap Patel said to The Washington Post. "I have never seen this many people presenting at Stage 3 and 4."
Jennifer S. Haas, a cancer prevention expert and primary care doctor at Massachusetts General Hospital, has been seeing unprecedented numbers of new advanced stomach cancer patients in 2021. "People have been trying to ignore symptoms for a year because they didn't want to come in," she told The Washington Post.
Doctors also agree that the lack of cancer screenings and treatment is an issue that disproportionately affects "people of color from low-income communities." Haas believes this is one of the major lessons doctors have learned about preventative medicine during the pandemic: You can't expect everyone to be able to come to a doctors' office.
Jill Biden wants all Americans to stop putting this off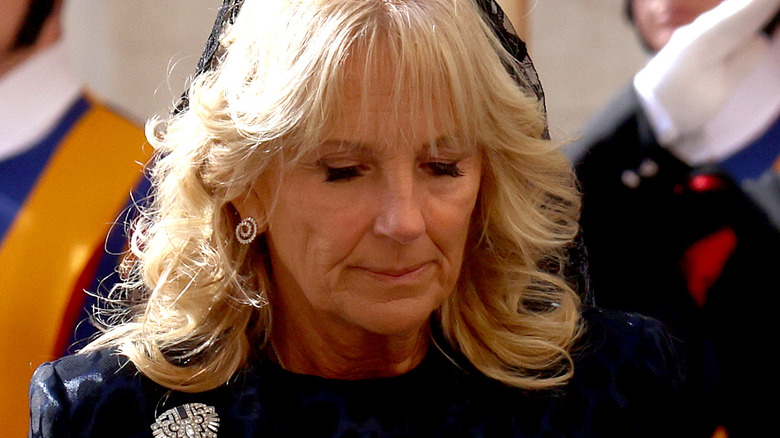 Franco Origlia/Getty Images
In her message on World Cancer Day, shared with People, First Lady Dr. Jill Biden urged Americans to "take care of yourself."
Americans have been able to take care of themselves a little easier thanks to the focus on telehealth. A study published in the Journal of the American Medical Association found telehealth helped more people get screened and urged there needs to be ways to screen for cancer that "don't require a procedure." Jennifer S. Haas of Massachusetts General told The Washington Post she believes more at-home screening options are needed, especially for the human papillomavirus — HPV — which is one of the leading causes of cervical cancer. The pandemic already helped promote the fecal immunochemical test (FIT), a home-based screening for colorectal cancer. "A person collects a stool sample at home using a kit they receive in the mail," explains the National Cancer Institute, "and sends it to a laboratory for testing."
"Early detection of cancer could save your life and there's nothing on your to-do list more important than that," Dr. Biden stated in her message to Americans, urging the public to use the National Cancer Institute to find out more information about screenings and to book their appointments (per People). This message comes in the wake of the relaunch of President Joe Biden's "Cancer Moonshot" initiative, which has a goal of reducing cancer deaths by 50% in the next 25 years. The Biden's lost their son, Beau, to brain cancer in 2015, which is why this issue is so important to them.