Kris Jenner Is Getting Involved In Kim And Kanye's Drama In A Big Way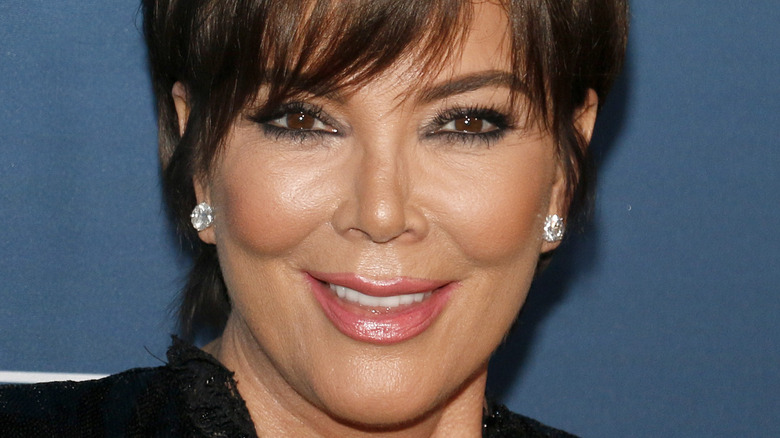 Tinseltown/Shutterstock
If there's one thing about being a Kardashian, it's that absolutely no element of your life can ever be kept completely private. Some of the most intimate details of their lives inevitably get released to the public, lest we forget when fan theories exposed Kylie Jenner's second pregnancy that the family worked so hard to keep secret until she had no choice but to confirm via Instagram.
While fans and tabloids out them, the family still manages to remain tight-lipped when it comes to drama. They very rarely chime in, and are even less inclined to confirm or deny the ever-turning rumor mill. However, every now and then a comment will rub them the wrong way enough to incite a clap back. A few years back, fans never could have expected that such a comment would come from Kanye "Ye" West who was such a deeply woven in member of the family. Well, that all changed post-Kimye divorce, especially when Ye decided it was time to take their very private disagreements very public. 
Ye is no stranger to being messy online. He's done his fair share of post-and-delete rants that are complete with tagging people and calling them out by their names. However, for Kim Kardashian, he crossed a boundary last Friday when he chose to post a now-deleted Instagram calling out Kim for allowing daughter North West to have a TikTok.
Kris is trying to be the "peacemaker"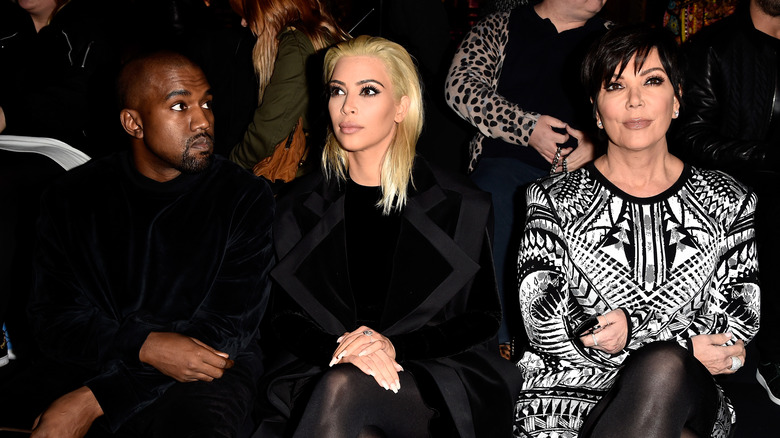 Pascal Le Segretain/Getty Images
As Complex reported, Kanye "Ye" West's Instagram confrontation caption stated, "Since this is my first divorce I need to know what I should do about my daughter being put on [TikTok] against my will?" A caption which broke down the wall of silence that Kim Kardashian has had up throughout this divorce. She responded in a now-expired Instagram story as reported by Elle. Kim clapped back, "Kanye's constant attacks on me in interviews and on social media is actually more hurtful than any TikTok North might create." She went on to comment on their divorce, saying, "Divorce is difficult enough on our children and Kanye's obsession with trying to control and manipulate our situation so negatively and publicly is only causing further pain for all." 
Kim has clearly been struggling with Ye's attacks on her as she shared, "From the beginning I have wanted nothing but a healthy and supportive co-parenting relationship because it is what is best for our children and it saddens me that Kanye continues to make it impossible every step of the way." Well, matriarch of the family Kris Jenner has made it her job to try to help the two figure things out. A source exclusively shared with Us Weekly, "The other Kardashians are [supporting Kim] — they're all there for each other. Kris is really the only one who still has a relationship with Kanye." The source adds, "She always has and she's the peacemaker when no one else will speak to him." Many credit the Kardashian empire to Kris' efforts, but this may be one battle even she can't help fix.