Rome Flynn Talks Joining Raising Dion For Season 2 - Exclusive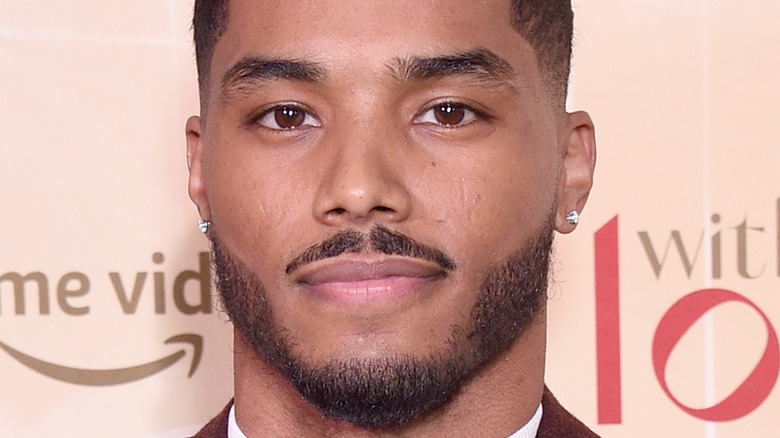 Gregg Deguire/Getty Images
It's been a long wait for fans of "Raising Dion," given that the Netflix hit about a young boy (Ja'Siah Young) who suddenly finds himself in possession of some amazing superpowers first debuted in way back 2019, and the second season didn't kick off until February 2022. In addition to the return of series stars Alisha Wainwright (who plays Nicole, mother of titular superhero in waiting Dion) and Jason Ritter (as family friend Pat, who's not who viewers thought he was). 
The second season also brings a new actor to the cast, Rome Flynn, whose impressive roster of TV credits include such series as "The Haves and the Have Nots," "How to Get Away with Murder," "Dear White People," "With Love," and a lengthy stint on daytime soap "The Bold and the Beautiful." In "Raising Dion," Flynn plays named Tevin Wakefield, who's been entrusted with training and teaching Dion how to control his emerging superpowers — because Tevin has similar abilities of his own.
In an exclusive interview with The List, Flynn opens up about joining "Raising Dion" in its second season, and what his character brings to the new episodes.
Rome Flynn's character is a positive influence on young Dion
Rome Flynn may be a new arrival into the world of "Raising Dion," but the role he plays is integral to the storyline of the second season. "My character's name is Tevin Wakefield," says Rome. "He is going to be implemented into Dion's life and Nicole's life as a positive figure. He's there to help him initially with his powers, but I think as you see the season go along, he starts to become more of a male figure in his life to help him through everyday stuff, the stuff that's going on with him at school."
Meanwhile, trainer to a budding superhero the only aspect that Tevin brings to the show. "He also is developing a relationship with Nicole," Flynn explains. "As we see that slowly make its way through the season, I think at the end, it all ties in and feels very rewarding as a viewer to see, yes, finally, we see these two characters maybe get closer. From that point, you see maybe more potential."
The second season of "Raising Dion" is now streaming on Netflix.