Inside Fergie And Josh Duhamel's Relationship Today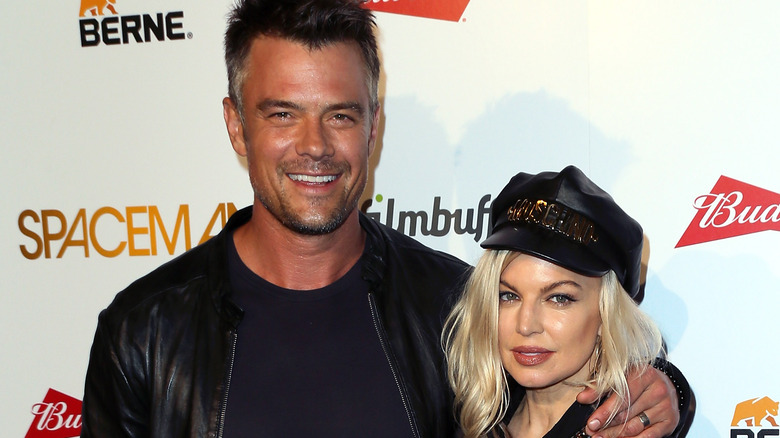 David Livingston/Getty Images
There was a time when Fergie and Josh Duhamel were one of the biggest "It" couples of the 2000s. It all started in 2004, when the couple got together after a delightfully awkward meet-cute, according to People. When the "Safe Haven" actor — who had always harbored a crush on Fergie — bumped into the Black Eyed Peas alum on the set of "Las Vegas," he nervously blurted out, "You're hot!" Shortly afterwards, the pair began dating. Fast forward five years later, to when Fergie and Duhamel tied the knot in Malibu, California. People reported that everything was perfect right down to the last detail, from the white roses in the magnolia trees to Fergie's Dolce & Gabbana wedding dress.
Sadly, not all relationships are built to last. Just eight years after walking down the aisle, the former "It" couple separated in 2017, and finalized their divorce in 2019, per E! News. Fergie and Duhamel weathered plenty of scandals in their marriage before accepting that they were no longer compatible partners, and at the end of the day, they were just "too different." "Josh is a normal guy and Fergie wants to have this Hollywood celebrity lifestyle. They just grew apart," the source shared with Us Weekly. Three years after finalizing their divorce, what does Fergie and Duhamel's relationship look like today?
Fergie is happy for her ex-husband following his recent engagement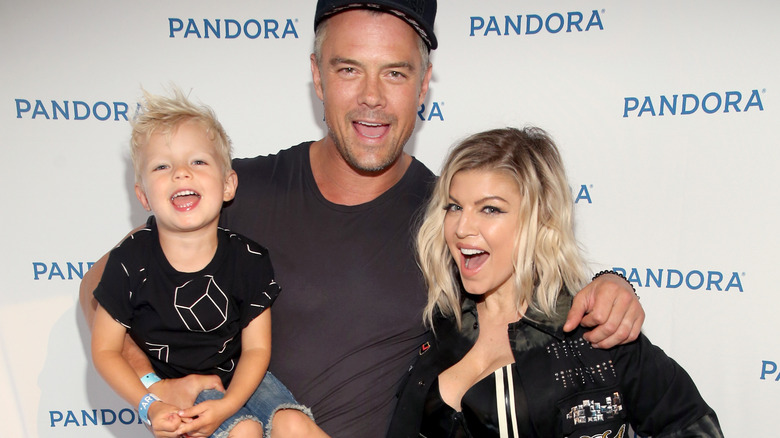 Pandora Media Inc/Getty
Going through a divorce is hard enough as it is, but it can be even more difficult when your relationship is in the public eye. That said, some high-profile exes have managed to keep things civil even in the midst of separating. While OK! Magazine reported that Fergie and Josh Duhamel's two-year two-year divorce was turning nasty (via Suggest), Duhamel set the record straight on Dax Shepherd's podcast "Armchair Expert" in 2018. "Fergie and I had a great relationship. I love that girl and I always will. Unfortunately, we didn't work. But I will always have her back and she is the mother of my baby," he shared.
In January 2022, Duhamel announced his engagement to model Audra Mari, with whom he has been linked since 2019. Per People, Mari was there for him when he needed it most, after struggling to move on from his divorce. "It's on!!" Duhamel wrote on Instagram. "She found a message in a bottle that washed ashore and said YES!!" The caption accompanied a photo of the newly engaged couple looking blissfully happy. One excited comment that Duhamel received on his engagement post was from none other than his ex-wife. "Congrats!!!" Fergie wrote, followed by several green hearts. "Fergie is genuinely happy for Josh. They co-parent really beautifully together and communicate about many things," a source shared with People. "There seems to be zero bad blood [between them]."