Why The Winter Olympic Games May Be The Last Time Leslie Jones Gives Live Recaps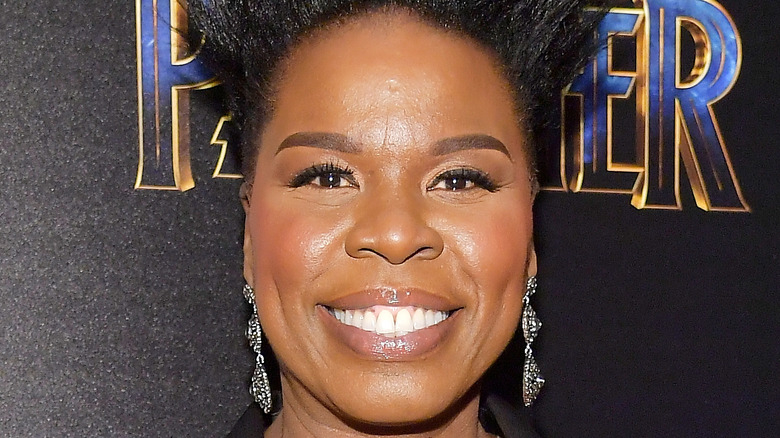 Roy Rochlin/Getty Images
The 2022 Winter Olympics are upon us, and with them comes Leslie Jones' frequently hilarious commentary. As Entertainment Weekly notes, every couple of years we're gifted the former "SNL" star's live reactions to all kinds of sporting events, plenty of which are gloriously NSFW. Jones has already shared her thoughts on the choreographed ice skating events, about which she's unfailingly enthusiastic as always, with Jones cheering on the competitors from her sofa.
"Look at that face! She's not f****** around!" Jones exclaimed in a video shared to TikTok, as she watched Team USA's Madison Hubbell prepare to compete alongside Zack Donohue. The talented duo performed a routine to a selection of classic Janet Jackson hits, much to the "Ghostbusters" star's delight. "WHAT?! They're f****** doing Janet Jackson? Aw hell, give them all the goddamn 10s, 20s, all that s***," she added. Jones is a huge Olympics fan and has been providing commentary since 2016's Summer Games.
In fact, Jones was invited to be a correspondent during the 2016 Brazil games, and subsequently to Pyeongchang, in 2018, for the Winter Games. However, despite her fan favorite proclamations, Jones might be hanging up her commentator hat soon.
Leslie Jones is tired of fighting to be heard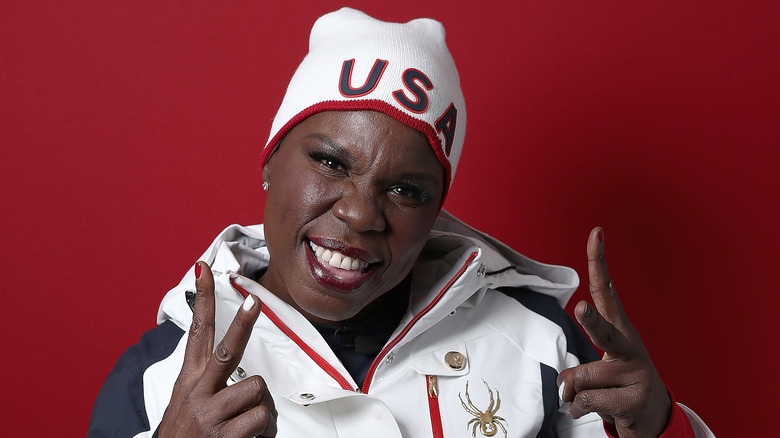 Marianna Massey/Getty Images
Although fans flock to hear Leslie Jones' take on the Olympics, the actor and comedian could soon stop giving her commentary altogether. In a since-deleted Instagram post, per People, Jones admitted the 2022 Winter Games could be "my last Olympics I live tweet." Acknowledging she was yet another famous person complaining about their station in life, the "SNL" alum shared, "I'm tired of fighting the folks who don't want me to do it. They block my videos, and they get folks who think they can do it like me. And I'm tired of fighting them." It's not clear who Jones was taking issue with, though she tagged broadcaster NBC in an earlier post.
Jones continued, "I love the athletes and they love me doing it. And I know ya'll love it. But now it's gotten too hard. And no one is fighting for or with me. Soooo I guess I'll leave it to the professionals." In the caption for the post, Jones also hinted that she didn't want to stay somewhere she wasn't wanted. Jones has already shared dozens of videos since the 2022 Games began. In one, Jones enthused, "I do this with real passion."
However, she took issue with those calling for her to host a show on Peacock, similar to Kevin Hart and Snoop Dogg, arguing, "You think Kevin and Snoop give a f*** about athletes and Olympics? Honestly I think this should be my last one. It's frustrating."