The Real Story Behind Shakira's 2020 Super Bowl Performance Hair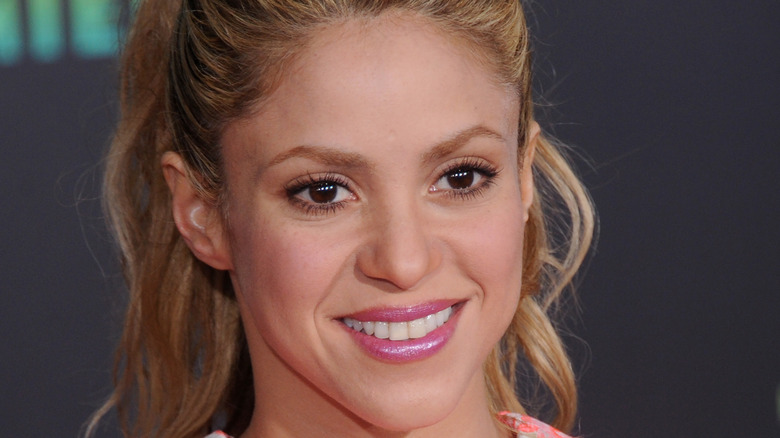 Gregg Deguire/Getty Images
Shakira's halftime performance at the 2020 Super Bowl is worth talking about, for multiple reasons. But before we dive into the popstar's Super Bowl showing, let's first acknowledge football's influence on pop culture. More specifically, let's take a look at how the Super Bowl halftime show has evolved to become the prestigious event that it is today. Although only top-tier musicians are invited to take the stage to perform at the Super Bowl currently, this wasn't always the case. Per the Washington Post, the halftime show initially featured performances from local marching bands, as well as jazz bands and various entertainers. Part of the event's turning point was a publicity stunt by producers and Coca-Cola in 1989, where they incorporated 3D glasses into the act, according to The History Channel. Before that, it had become something of a punchline, featuring various aerial stunts (and there was also one time when a live performance was ruined by a tornado warning)!
It seems like Coca-Cola's stunt may have paid off in the long run, as today's Super Bowl halftime show is a bigger pull for viewers than the game itself, per SportsNet. In part, this may be attributed to Michael Jackson's 1993 Super Bowl performance, which truly turned things around for sporting event, according to Hollywood Reporter. So, now that we understand the evolution of the event, let's take a look at Shakira's historic performance in particular.
Shakira suffered a beauty mishap during her 2020 Super Bowl performance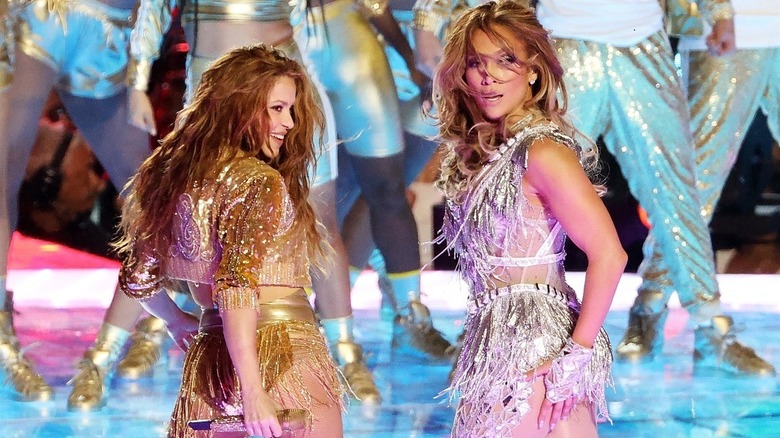 Focus On Sport/Getty Images
Shakira and Jennifer Lopez's joint performance at Super Bowl LIV was widely praised by media and fans alike — but fans may not know that the "She Wolf" singer suffered a beauty mishap only hours before taking the stage, as People reported. During Shakira's pre-show preparations, she accidentally dyed her hair black using at-home hair dye. "So I was dying my hair the night before the Super Bowl, with the exact same hair dye that I use every time. And that night, my hair decided to turn black!" the singer said in an interview with Glamour UK. "Of course the next day, I had to be up and ready and perfect and fresh," she added. Per the outlet, Shakira performed a quick fix with 40 percent peroxide water, a solution that irritated her scalp. "There had to be some kind of drama, especially before the Super Bowl," she commented wryly, after the fact.
Still, when all was said and done, Shakira's joint performance with J.Lo ranks among the best to date, according to NBC Sports. Furthermore, mishaps and controversies aren't unique to Shakira alone. Who could forget Janet Jackson's infamous wardrobe malfunction in 2004, or the fact that Katy Perry's 2015 performance was overshadowed by a backup dancer dressed in a shark costume, per Billboard? We'll have to wait and see what this year's Super Bowl halftime performance holds when it airs on February 13.