Congressional Testimony Reveals How Ivanka Trump Really Feels About Mike Pence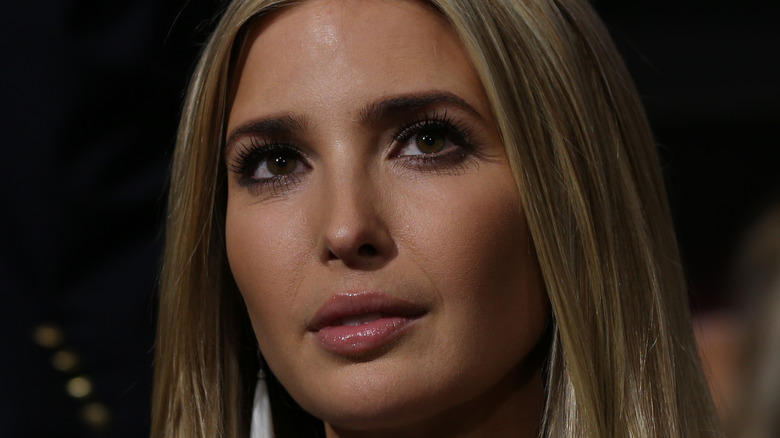 Mark Reinstein/Shutterstock
The Select Committee's investigation into what former president Donald Trump was doing during the three hours the U.S. Capital was under siege on January 6, 2020, continued this week. Testimony revealed new information about Ivanka Trump and what she witnessed in the Oval Office while chaos and violence unfolded outside.
While the former senior White House aide has kept a low profile in Florida since she left D.C., People reports, staying away from politics at the moment, during her father's time in office she was often at his side. If anyone could talk former president Trump out of what The Associated Press calls "bad decisions," Ivanka had the best chance. She was who, The Washington Post reports, "top Trump supporters" tried to use as a "conduit" in order to get the president to put an end to the chaos happening at the Capitol building.
"Ivanka Trump has details about what occurred in the lead-up to and on Jan. 6 and about the former president's state of mind as events unfolded," Representative Stephanie Murphy, a member of the panel, told The Associated Press. Testimony already revealed that Ivanka made "tenacious" attempts to get her father to put an end to the violence erupting. The committee put in a request last month, NBC News reports, for Ivanka to talk voluntarily at the same time they subpoenaed Rudy Giuliani and other members of the Trump legal team.
This is what Ivanka Trump said about Mike Pence on January 6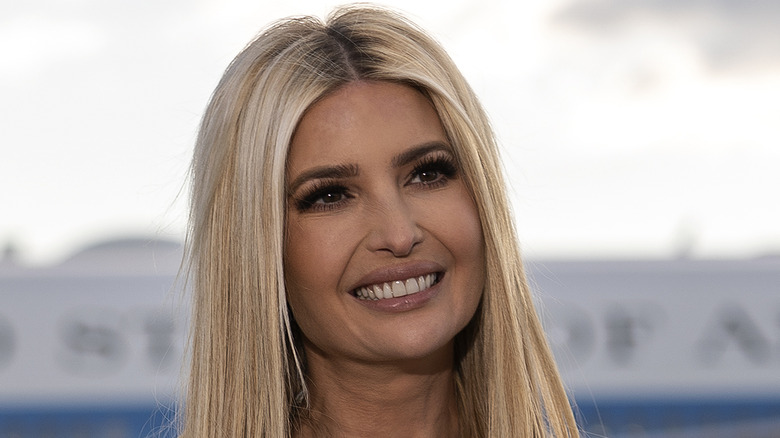 Bloomberg/Getty Images
As protests turned violent during the insurrection at the United States Capitol on January 6, former president Donald Trump was pressuring former Vice President Mike Pence to "reject Electoral College votes" (via The Washington Post). There were two witnesses: his daughter, Ivanka Trump, and former Vice President Mike Pence's national security advisor, Lt. Gen. Keith Kellogg.
During the call (the details were divulged during a congressional hearing), Trump called Pence a "wimp" and said that Pence didn't "have the courage to make a hard decision" (via The Associated Press). The phone conversation was echoed in a tweet the former President sent out, saying: "Mike Pence didn't have the courage to do what should have been done to protect our Country and our Constitution." Court testimony, The Associated Press reports, shows this tweet only intensified the rioter's anger.
Congressional testimony this week did reveal Ivanka Trump did not have the same opinion of the former Vice President that her father had. After witnessing the phone call between the president and vice president, Ivanka reportedly turned to Kellogg and said, "Mike Pence is a good man." Kellogg agreed.
Between Ivanka's reported attempts to get her father to stop the violence happening and her witnessing this phone call between the president and vice president, it's no surprise the house committee investigating January 6 wants to know what else she witnessed that day.