Name That Tune Season 2: Release Date, Cast, And New Details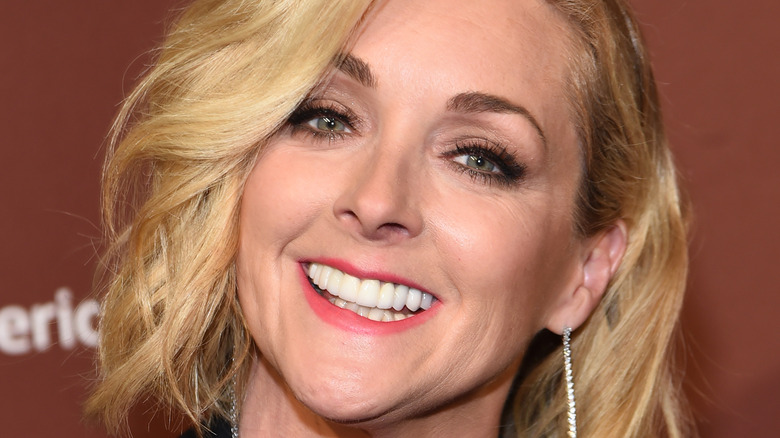 Jamie Mccarthy/Getty Images
Listen up music lovers, because your nightly television routine is about to get a whole lot more fun. Remember that show "Name That Tune" that came out in the '50s? Well, it turns out that people like it just as much decades later. The reboot went through an entire 1st season, and it's coming back for more (via Deadline). The show, which, well, have people name the tune that they hear is a game show that the entire family can play. You know — if their bedtime isn't before the show comes on. 
There's just something almost addictive about naming tunes. Whether you're playing and pausing pop songs with friends or listening to live bands play the tunes, it's just plain fun. That's what makes "Name That Tune" tons of fun, no matter the decade. So having the show come back for a second season will make just about anyone's day. After all, it's nice to have a show without all the drama sprinkled in your nightly routine as well.
Here's everything you need to know about the release date, host, band, and air date of the show. Because you're going to want to start paying more attention to the radio before it comes on.
'Name That Tune' has a solid release date
Mark your calendars, my friends, because the bops are coming back. According to Deadline, Season 2 of "Name That Tune" will premiere on Tuesday, March 29 on FOX. The weekday show gives you something to look forward to when you're not quite halfway through the week yet. It will air at 9 p.m. ET, so you can start preparing yourself for staying up on summer nights.
According to IMDb, Season 1 of "Name That Tune" had 10,1 hour-long episodes. Assuming that the show's 2nd season follows the same format, puts it at a finale episode Tuesday, May 31. Basically, it will carry you through the spring and end right when your summer festivities start. 
The spring lineup for the channel is looking pretty great. If you're looking to settle in for some television time before "Name That Tune," you can watch "The Resident," which airs right before it at 8 p.m. ET. "The Masked Singer" will air at 8 p.m. ET on Wednesdays starting March 9, if you're looking for even more tunes in your week. 
Big names are coming back as well
While we might not get a sneak peek into who the contestants on the show will be, we do know exactly who will be hosting. According to Deadline, Jane Krakowski will host "Name That Tune" while Randy Jackson will lead the live band (via Deadline). Yes, you heard that right — live band. This isn't about the recordings. There's actually real, live music, and some music history thrown in as well.
For those of you who haven't seen the show, here's how it works. Randy Jackson leads the band in playing the start of a song. Then the contestant will have to, well, name the tune. Each person playing has the chance to win a whopping $100,000, too. So, you know, it's about strategy and fun. 
If Season 2 is anything like the first, there will be different segments of the game to play. While some segments are authentic to the 1950's "Name That Tune," others are a bit more unconventional. Like the segment where contestants wager money on how little notes that they can recognize a song in. In the 1st season someone actually nailed the name of a song with only one note (via YouTube). Fingers crossed that this season is just as exciting.