The TV Show You Forgot Fergie Starred In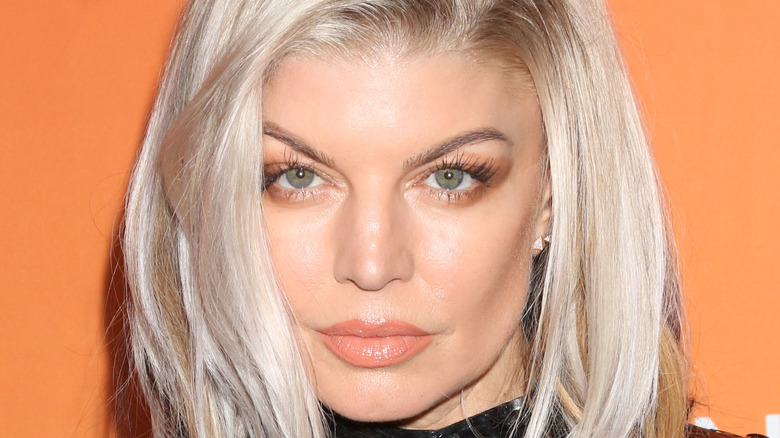 Kathy Hutchins/Shutterstock
The evolution of Stacy Ann Ferguson (AKA "Fergie") dates back to our collective childhood. For many of us, Fergie was immortalized in pop culture with the Black Eyed Peas hit song "My Humps" in 2005. After churning out a few more early 2000s anthems with the band, the singer made her first first-ever solo album that propelled her to icon status with "The Dutchess." The album was deeply personal, as it channeled multiple aspects of Fergie's personality. "Every song has its own character ...They use different pieces of my voice and that's what I want to express, 'cause it's fun. It makes the album less boring for me and hopefully for others as well," she told MTV in 2006. 
Looks like the "Big Girls Don't Cry" singer was right — the album was definitely not boring, as four of the songs spent weeks on the Billboard Hot 100 chart. "This is my destiny. This is huge. I've been waiting my whole life [to make a solo album]. A lot of times in the context of the Peas it's inappropriate for me to express all of my drama on our albums, so this is my chance to do that," Fergie told Entertainment Weekly, of the album. In 2022, "The Dutchess" once again cemented itself in pop culture as newer generations paid tribute to the singer on TikTok. But because we know Fergie for the popstar she is today, it can be easy to forget that she got her start on this TV show.
Fergie costarred in Kids Incorporated
Fergie was deep in show business long before she topped musical charts. Per IMDb, she was just nine years old when she starred alongside Jennifer Love Hewitt, Mario Lopez, and Eric Balfour in the Nickelodeon variety show "Kids Incorporated." In her role as Stacy, she was one of the more popular characters, and her cover of Lionel Richie's "Say You, Say Me" has over a million views on YouTube, as of this writing. "Kids Incorporated" was similar to "The Mickey Mouse Club," the Disney show that launched names like Christina Aguilera and Britney Spears. Both shows featured song covers peppered with middle school content in a bid to appeal to tweens. "It was a great music and entertainment school for kid actors, but I was embarrassed about it [by the time] I was 14, because it was uncool," Fergie told The Guardian, sounding like a true 14-year-old herself. 
However, she admits that her time on the show influenced her musical genre. "Part of my affinity with urban music comes from being on 'Kids Incorporated', [because] we used to sit around [between takes] and listen to Chaka Khan and Prince, and I got influenced by all that," she told The Guardian. She left the show in 1989, coined the stage name "Fergie" upon joining the Black Eyed Peas, and never looked back.