The Hollywood Legend Megan Fox Obsesses Over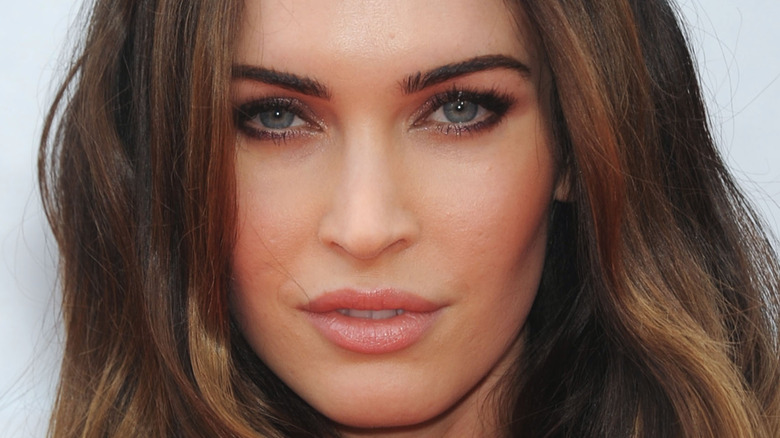 DFree/Shutterstock
In the mid-2000s, it seemed as though Megan Fox was poised to become the next big thing. The actress gained notoriety for starring in the mega-blockbuster "Transformers," along with more indie fare like "Jennifer's Body." Although "Jennifer's Body" has since had a second coming in the court of public opinion, it was wildly misunderstood at the time, negatively reviewed by critics, and a failure at the box office.
"'Jennifer's Body' is iconic, and I love that movie," Fox told The Washington Post in July 2021. "I didn't want to do that movie an injustice by doing something that was similar but not as good." Fox also sees "Jennifer's Body" as a metaphor for her career and the way she's viewed by the public. "I think there has been a pervasive perception of me as a shallow succubus, if that makes any sense, for at least the first decade of my career," Fox said. "And then that started to change more recently as people revisited some of my interviews, listened to me speak and started to see me in a different way."
Like so many other actresses, Fox also found Hollywood to be a cruel place, with disproportionate focus placed on her looks rather than her talent. Just as "Jennifer's Body" is in the midst of a well-earned second life, so too is Fox's career. There has been renewed public interest in her acting chops, and her buzzy attention-getting romance with Machine Gun Kelly doesn't hurt, either.
Fox obsesses over Angelina Jolie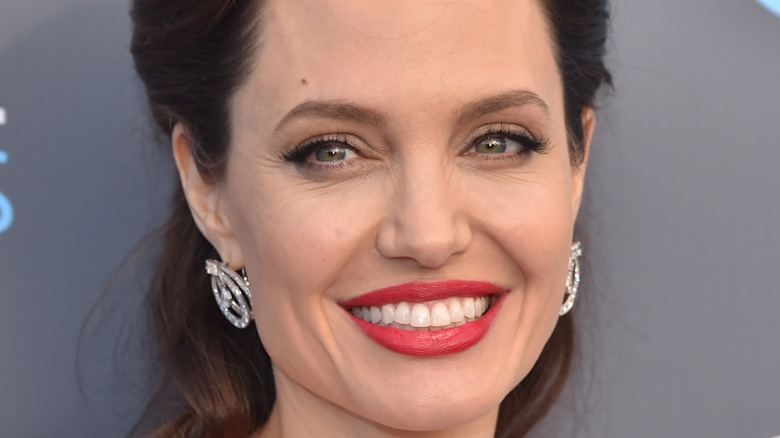 DFree/Shutterstock
Ever since Megan Fox's teenage years, the actress drew comparisons to powerhouse Angelina Jolie, but, according to CheatSheet, Fox found these likenesses to be overblown. "It's a lack of creativity on the media's part," Fox said. "Because I have tattoos and dark hair and I was in an action movie? That's as far as the similarities extend." However, these comments don't reflect any animosity on Fox's part. In fact, she's a huge fan of Jolie.
"I love Angelina. She's someone I admire and look up to. She's my favorite actress in Hollywood," Fox shared during an interview with Entertainment Weekly (via Us Magazine). "I just love that she's incredibly honest, and I feel that she's not afraid to be herself. She tells you exactly what's on her mind." Fox even owned up to having a crush on Jolie and admitted that she'd be happy to date her if ever given the chance. "Every time a relationship ends, I say, 'If I could just be Angelina's girlfriend, I would be so happy.'"
The "Till Death" actress has admitted, though, that she's not sure she's ready for the responsibility that comes along with meeting your idols. "She always seems so otherworldly in her power and her confidence," Fox once said about Jolie. "I'm sure she has no idea who I am. But if I were her, I'd be like, 'Who the f– is this little bulls- brat who was in Transformers that's going to be the next me?' I don't want to meet her. I'd be embarrassed."