Jessica Marie Garcia Shares Exciting Family News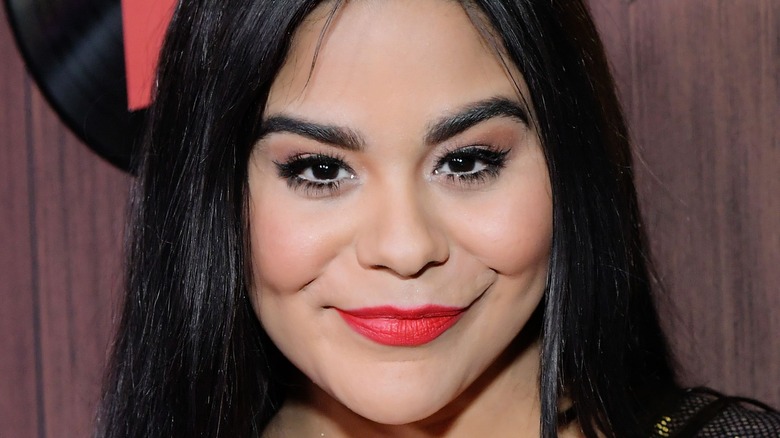 Charley Gallay/Getty Images
In November, Jessica Marie Garcia of "On My Block" shared that she was expecting a baby, and on February 4, her daughter entered the world.
Late last year, Garcia, who has starred on the Netflix series since 2018, told People, "My husband Adam [Celorier] and I are expecting our first child in February of 2022!" She went on to say, "Feels so good to finally tell the world our beautiful little secret."
In order to prepare for the baby's arrival, a pink winter wonderland baby shower was thrown in January by Events by Cory Lanora at the Lombardi House in Hollywood, California. According to People, friends and family members — including other stars of "On My Block" and Chrissy Metz from the hit TV show "This Is Us" — gathered at the Victorian-style farmhouse for hors d'oeuvres, charcuterie cones, drinks, and a buffet-style meal. Garcia shared on Instagram that there were also special touches like a bloom bar and a hot cocoa bar.
Jessica Marie Garcia and her husband, Adam Celorier, now have a daughter named Selena Grey
On Monday, Jessica Marie Garcia posted the first photos of her daughter, Selena Grey, calling the child "the love of [her] life."
In the Instagram post, she called her husband, Adam Celorier, "the best support [she] could have ever dreamt of having." She also celebrated her medical team, writing, "We wanted to thank the incredible nurses and midwives who took care of us while we were in the hospital ... After every back step they held our hands and kept our spirits high knowing she would be here one way or another. We would not have made it without them. I'll never be able to thank you enough. We don't take care of these incredible caregivers enough.
Garcia's acting debut came in 2010 on the series "Huge." Since then, as seen via IMDb, her roles include Becky on "The Middle," Willow Cruz on "Liv and Maddie," Rhonda Navarro on "How to Get Away with Murder," and Jasmine Flores on "On My Block."