Zendaya Claps Back At Critics Of Euphoria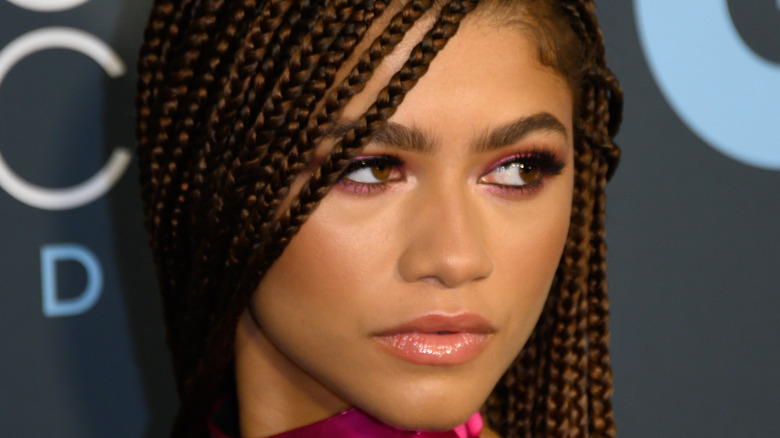 Silvia Elizabeth Pangaro/Shutterstock
There's no denying that Sundays have unofficially become "Euphoria" day. The chokehold that Season 2 of the HBO hit series has had on everyone has been sensational. Whether you love it, love to hate it, or love to closely analyze every detail of every episode for hints to build fan theories — it's addictive. "Euphoria" was certainly a hit the first season, but as Variety have reported Season 2 viewership has increased above 100% from Season 1. With everyone's favorite characters or favorite villains making a comeback, and even a precious new love story brewing between Lexie and Fezco, it's become addictive — which is part of a few people's problem. 
"Euphoria" has always been controversial. It pushes the envelope and explores topics that are often deeply graphic and uncomfortable. This is essentially the whole idea though, to shed a light on the dark corners of being a teenager today. What people have a bit of an issue with however, is when it appears as though the show is romanticizing the darkness, especially drug addiction. Digital Spy offers a different take, suggesting that the raw honesty of it is a necessary evil. 
Well, when Drug Abuse Resistance Education (D.A.R.E) chose to speak up on the damage of "Euphoria" Zendaya decided to share her piece of mind as she portrays a role that many would argue is one of the most problematic. 
Zendaya argues that Euphoria helps people feel less alone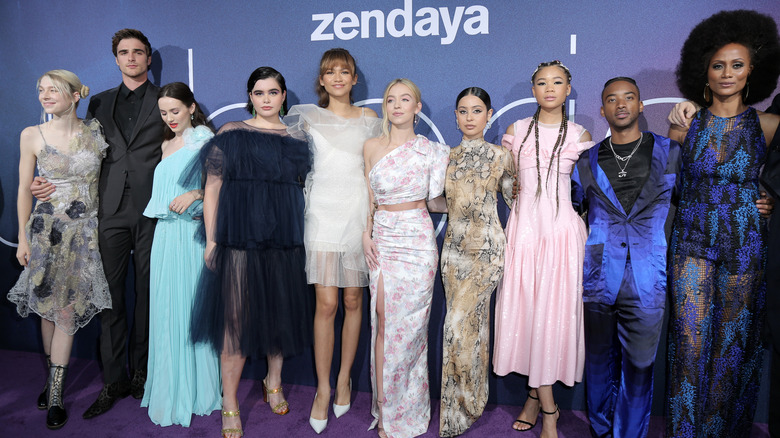 Kathy Hutchins/Shutterstock
Despite ratings having doubled and a third season of "Euphoria" already being confirmed according to Forbes, this season left many feeling uncomfortable. D.A.R.E felt compelled to speak up by sharing a statement with NBC that claimed, "Rather than further each parent's desire to keep their children safe from the potentially horrific consequences of drug abuse and other high-risk behavior, HBO's television drama, 'Euphoria,' chooses to misguidedly glorify and erroneously depict high school student drug use, addiction, anonymous sex, violence, and other destructive behaviors as common and widespread in today's world." 
Zendaya took to Instagram to share a rare but very raw post with her understanding of Rue and how she feels people should take on her story. Zendaya posted the snippet from an interview she had with Entertainment Weekly, writing, "Our show is in no way a moral tale to teach people how to live their life or what they should be doing. If anything, the feeling behind Euphoria, or whatever we have always been trying to do with it, is to hopefully help people feel a little bit less alone in their experience and their pain. And maybe feel like they're not the only one going through or dealing with what they're dealing with."
Zendaya previously shared a warning about the contents of the show via Instagram, saying, "I know I've said this before, but I do want to reiterate to everyone that Euphoria is for mature audiences. This season, maybe even more so than the last, is deeply emotional and deals with subject matter that can be triggering and difficult to watch."