Rachel Zegler Fans Are Steamed About Her Oscars Snub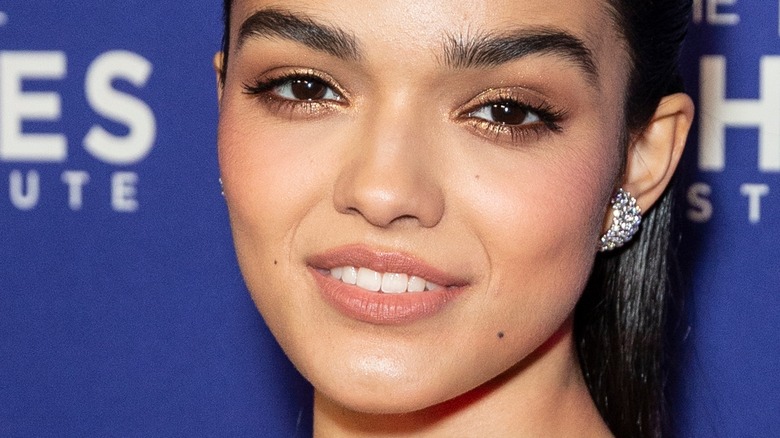 lev radin/Shutterstock
Rachel Zegler is in the news again but it's not about "Snow White" this time. In case you missed it, the 20-year-old recently found herself at the receiving end of online backlash after being cast in a live action version of the classic fairytale (via CNN). Speaking about the controversy in a Variety interview, the Colombian star said, "I never in a million years imagined that that would be a possibility for me. Particularly Snow White, in general you don't normally see Snow Whites that are of Latin descent."
Despite the anger some showed toward the casting news, Zegler definitely has her supporters. Consider that on February 8, 2022, Oscar nominations were announced. As The Hollywood Reporter states, the nods for Best Actress include Kristen Stewart for "Spencer" and Nicole Kidman for "Being the Ricardos." But conspicuously missing from the list of contenders is Zegler, who portrayed María in the 2021 film, "West Side Story."
Twitter users immediately reacted to Zegler's omission.
Rachel Zegler has a different take on the Oscars news
Upon finding out that Zegler had not been nominated for an Oscar this year, fans took to Twitter to express their disappointment. "And nothing for rachel zegler!" fumed one person. Someone else opined, "The Academy cannot handle nom'ing the obvious. If they cannot manage to nominate Rachel Zegler for a performance that's going to endure and entertain us many years from now, then there's no need for me to watch the Oscars for the second year in a row. Instead they overthink it."
"Rachel zegler you will always be an Oscar nominee to me," declared another supporter. But others couldn't let it go, with someone else tweeting, "Rachel Zegler was snubbed big time."
Meanwhile, Zegler herself focused on the silver lining of the situation, tweeting, "the first film i ever acted in got nominated for best picture! i am retiring." And as EW reports, "West Side Story" director Steven Spielberg just became the first director to be nominated for an Oscar in six different decades.