Days Of Our Lives Holds This Soap Opera Record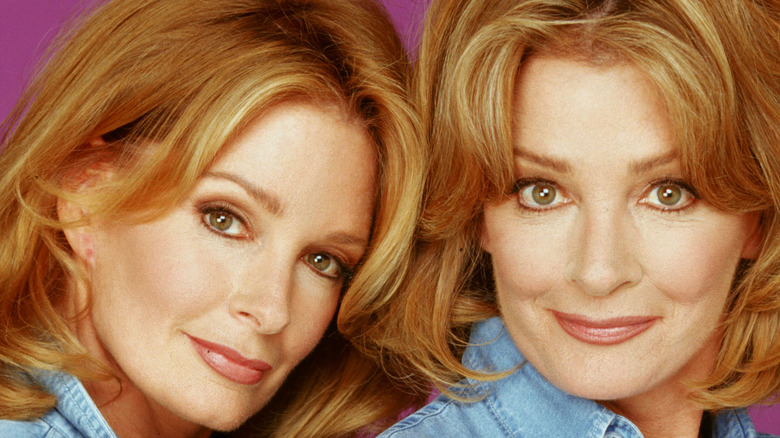 Jeff Katz/Getty Images
"Days of Our Lives" is known for taking risks with its plotlines. The long-running NBC soap opera has aired many shocking twists and turns and delivered some head-scratching moments over the years, per Fame 10. In the show's over half a century run, fans have seen wild storylines play out such as a one-year time jump, a character being buried alive, mistaken identities, baby switches, serial killers, and even demonic possession.
Of course, "DOOL" has also made history. Little Things reports that when actress Alison Sweeney left the soap for maternity leave in 2005, the show took a chance and decided to recast her character, Sami Brady, with male actor Dan Wells. The storyline played out as Sami disguising herself as a man named Stan to hide her identity and keep herself safe. Wells played the character of Sami/Stan for six months while Sweeney was away from the role, which marked the first time a man had ever been cast in a woman's role in a soap opera.
However, that wasn't the first time that "Days of Our Lives" made soap history. The show has continued to push the envelope and find new ways to excite viewers over the decades.
Deidre Hall's identical twin sister Andrea Hall has made multiple appearances on DOOL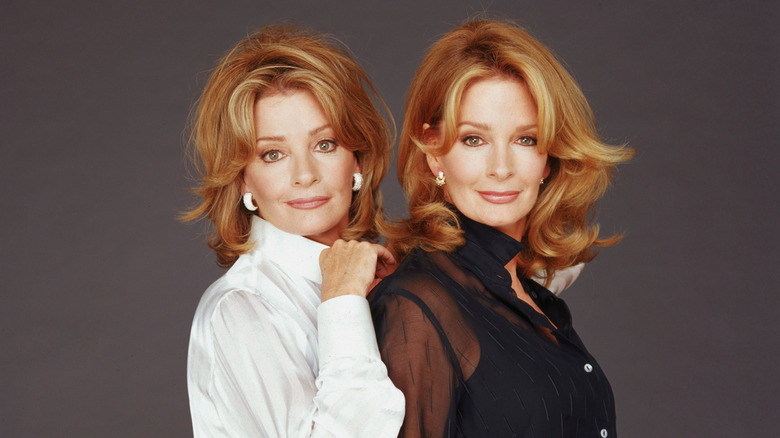 Jeff Katz/Getty Images
According to Little Things, "Days of Our Lives" has made history in different ways. The NBC sudser was one of the first soaps to adapt to the hour-long episode format, and holds the record for being the first to cast the first-ever set of real-life twins. In 1976, actress Deidre Hall debuted as the now-iconic character Dr. Marlena Evans. One year later, Deidre's identical twin sister Andrea Evans also joined the soap as Marlena's twin sister Samantha Evans. Samantha was known for being Marlena's jealous sister, who even attempted to steal her identity.
According to Soaps in Depth, Samantha was an out-of-work actress with a drug addiction problem, who stole Marlena's life and had her institutionalized. After Marlena was saved, Samantha was arrested and served time in prison. She and Marlena eventually reconciled. Samantha was later killed off when she was murdered by the Salem Strangler, who believed he was killing Marlena.
Andrea later returned to "DOOL" in 2000 in the role of Hattie Adams, a woman who Stefano DiMera had found and used as his pawn due to her striking resemblance to Marlena. However, In 2004, Andrea retired from acting. So whenever Hattie reappears in Salem, the role has been played by Deidre.