Sara Canning Discusses How She Prepares For Horror Movie Scenes - Exclusive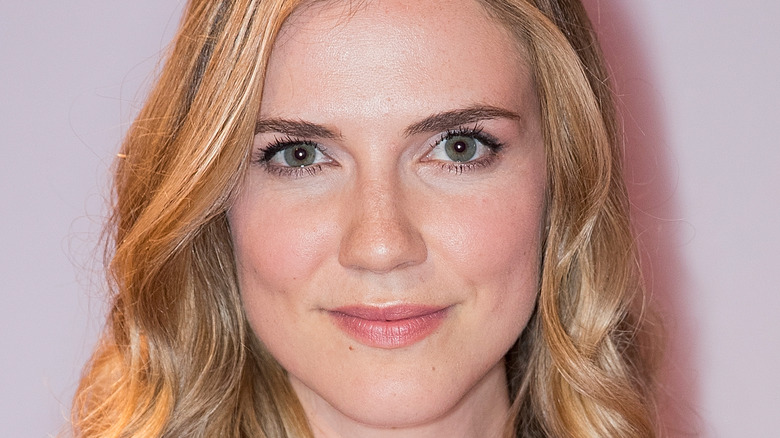 Andrew Chin/Getty Images
Sara Canning has portrayed an array of characters over the years, from kind and loving Aunt Jenna on "The Vampire Diaries," to dedicated surgeon Charlie on "Hospital Show," to the cunning Jacquelyn in "A Series of Unfortunate Events." Though the nature of each role is vastly different, Canning uses specific techniques to help her prepare for every project. As she revealed during an exclusive interview with The List, there are certain steps she likes to take to help her get into the headspace of the character she's about to embody.
"I always build playlists for pretty much every character that I play," Canning said. This is something she found particularly useful when gearing up to film her exhilarating new film "Superhost." Even though Canning admitted that she always uses music to prepare for roles, the demands of acting in a horror movie required additional provisions.
As the actress stated, "I work really physically. I don't work cerebrally when it comes to having to be in a state of panic or fear. I work with different energy centers in my body. So, I sort of have methods of building that into the character's physicality, and if the character is scared thematically, where does it exist in the body?"
This is only one part of her detailed process — while speaking with The List, Sara Canning discussed how she prepares for horror movie scenes, and how each crucial step helps her stay focused on set.
Sara Canning tries to disconnect between takes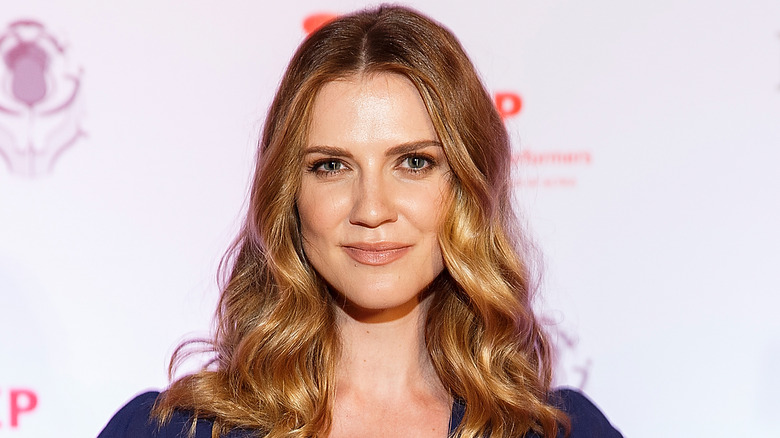 Andrew Chin/Getty Images
When filming an emotionally and physically demanding role, Sara Canning follows a specific process to ensure she's in the right frame of mind before the cameras start rolling. According to the actress, this varied slightly depending on the scenes she was scheduled to film for "Superhost," where she stars as main character Claire.
"It depends on the scene, because it's such a lighthearted set, but if it was a scene like Claire in the basement right before Rebecca finds her at the very end, and terrible things ensue, if it's a scene like that I typically stay pretty to myself and focused, and I'll sort of allow myself to come out of the tension, but I'll kind of keep to myself just because I can more quickly drop right back into it," Canning revealed.
She added that it often helps to disconnect between takes so she doesn't have to live in that heightened state of tension for a prolonged period. "But any other scene, I think, than that one, I definitely don't skew towards the method side of things. I like to interact with people in between takes, and it was a really fun set. We laughed a lot. I think that was the only scene where I kind of stood in a corner and just faced the wall, like Blair Witch style," Canning said.
She likes to keep to herself to stay focused for intense horror scenes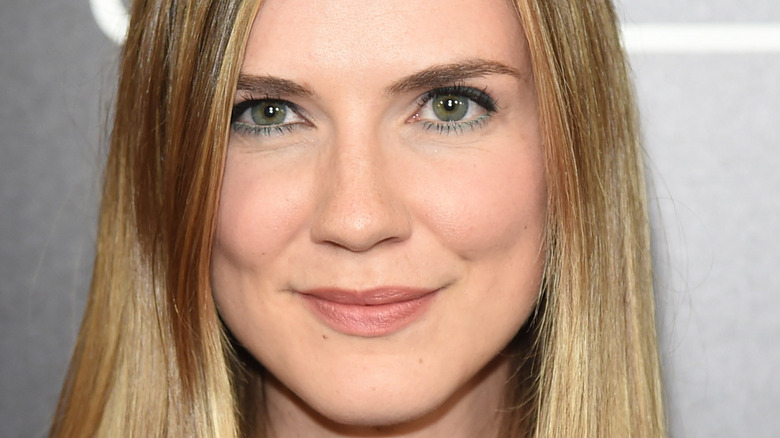 Jamie Mccarthy/Getty Images
When we asked Sara Canning whether she tries to separate herself from the rest of the cast and crew when filming challenging horror scenes, she replied, "No, no, I'm definitely not that precious about it." The "Vampire Diaries" alum expanded on the thought by saying, "I just kind of need to keep to myself, and I will sometimes say to makeup artists, if I know I have a really specific and intense scene that day, I'll just say to them, 'Do your thing. If I just seem a little strange or that I'm not as interactive as usual, it's just because I'm kind of staying in the zone for that reason.'"
While it seems like an intense process, Canning said she's actually "super easy going" about it. "I'll come out of that in a second if someone needs to talk to me. If a crew member needs to talk to me, I'm not like, 'Please don't. Not now.' No, no, that's my job. My job is to ... I just do that more to myself. I won't run around and start eating snacks and joking around. I'll kind of keep it as focused as I can."
"Superhost" is available on VOD, Digital, DVD, and Blu-ray.