Nikki Haley Reveals How She Really Feels About Mike Pence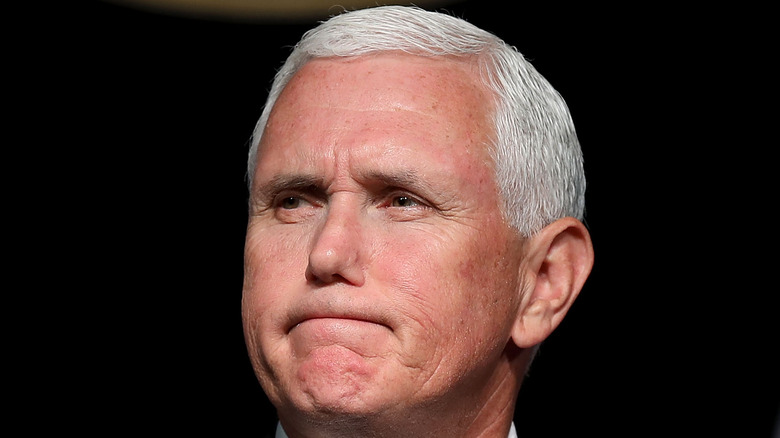 Chip Somodevilla/Getty Images
Former Vice President Mike Pence broke ranks with Donald Trump after he criticized the ex-president for pressuring him to overturn the 2020 election. "There are those in our party who believe that as the presiding officer over the joint session of Congress, I possessed unilateral authority to reject Electoral College votes," Pence railed during a Federalist Society event in February 2022. "And I heard this week that President Trump said I had the right to 'overturn the election.'" However, the former VP made it clear he felt differently. "I had no right to overturn the election," Pence went on. "The presidency belongs to the American people, and the American people alone. Frankly, there is almost no idea more un-American than the notion that any one person could choose the American president." Pence then rallied for support from his followers by stating that similarly, the terms of the U.S. Constitution would prevent current Vice President Kamala Harris from overturning the election in 2024.
As of this writing, former President Trump continues to claim that the election was stolen from him, despite judges consistently throwing out allegations of widespread voter fraud. Trump has made no secret of the fact he feels personally wounded that Pence certified the election in the wake of the Capitol riot, per the Washington Post. And although Pence has the support of plenty Republicans, former Governor of South Carolina Nikki Haley isn't impressed with his decision to publicly go up against Trump.
Nikki Haley doesn't support in-party fighting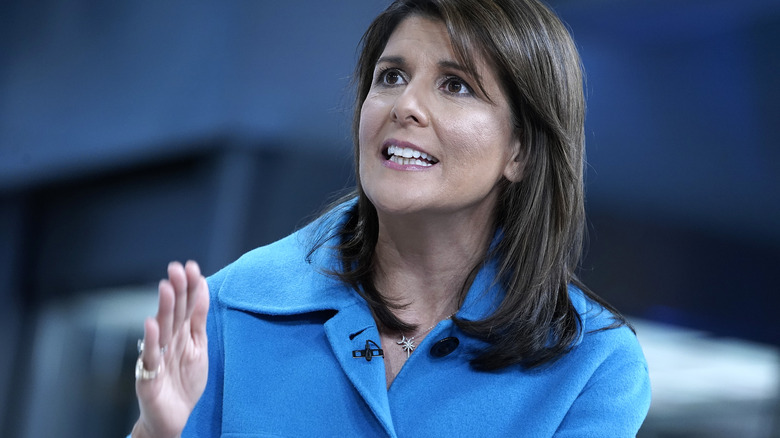 John Lamparski/Getty Images
During a February 2022 appearance on Fox News (via Yahoo! News), Nikki Haley acknowledged Mike Pence "did what he thought was right" by certifying the results of the 2020 election. However, she wasn't impressed when Pence criticized Donald Trump for attempting to overturn these results. The one-time U.S. ambassador described Pence as a "good" and "honest" man, but took issue with what she sees as a waste of precious resources.  "I'm not a fan of Republicans going against Republicans," Haley argued. "The only ones that win when that happens are the Democrats and the media. And we have to keep our eyes on 2022." While Haley agreed that Biden is the legitimate winner of the election, that didn't stop her from getting in a dig at him. "Do I think Joe Biden is the legitimate president?" she said, via Yahoo! News. "Yes. He's a bad one at that."
Trump is widely expected to run for the presidency again in 2024, though he has yet to confirm any concrete plans. And while Haley herself has been brought up as a potential Republican candidate, she would not run if doing so meant hurting Trump's chances of becoming president. "I would not run if President Trump ran, and I would talk to him about it," she told the Associated Press during a press conference (via Twitter). "That's something that we'll have a conversation about at some point if that decision is something that has to be made," she added.