Omarosa Dishes On Donald Trump's Problematic Habit
Evan El-Amin/Shutterstock
On January 20, 2022, the Supreme Court denied Donald Trump's request to have a court order blocked that allowed the National Archives to send a trove of papers to the House of Representatives Select Committee on January 6. By January 31, there were reports that some records sent to the committee had been torn up and needed to be taped back together before being sent over.
The Washington Post published a long report on how Trump made a habit of tearing up anything from schedules to memos to letters, all in violation of the Presidential Records Act, which is a law to ensure a president keeps all written records of presidential materials that relate to an administration's official duties. As staffers knew those papers had to be kept intact, they would try to retrieve ripped papers after he left the room."It is absolutely a violation of the act," Courtney Chartier, president of the Society of American Archivists, told the outlet. "There is no ignorance of these laws. There are White House manuals about the maintenance of these records."
Now, Omarosa Manigault Newman, the former "Apprentice" contestant and who acted as an aide to Trump at the start of his one term as president, has stories to tell about the former president's tearing and ripping habit.
Omarosa explained one reason Donald Trump tore up papers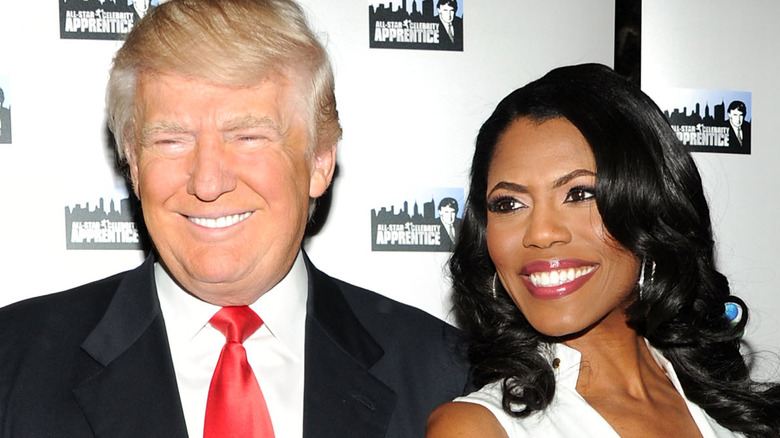 Ben Gabbe/Getty Images
In an appearance on MSNBC on On February 7, 2022, Omarosa Manigault Newman, confirmed The Washington Post's report that Donald Trump made a regular habit of tearing papers and documents that needed to be preserved under the Presidential Records Act.
"He loved to tear up those documents," Omarosa told MSNBC's Ali Velshi. "We got a very big briefing about presidential records and management ... we had been told that if you're with the president and he hands you something ... you have to account for that."
She went on to explain that when Trump realized how many records could one day become public, his habit became even more pronounced. She also revealed some records might be gone forever. "His habit of tearing these things up ... my heart truly goes out to the people responsible for going in the trash bins [and] recovering these things," Omarosa said. "But there are certainly things that I'm sure cannot be accounted for because Donald Trump became very very aware that a lot of these sensitive documents would at some point be made public."
Omarosa witnessed a very strange Donald Trump scene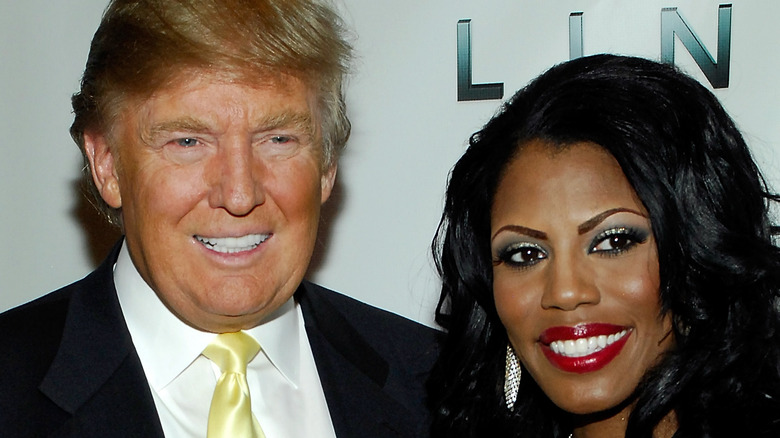 Joe Corrigan/Getty Images
When Omarosa Manigault Newman appeared on MSNBC to elaborate on Donald Trump's document-tearing habit, she told news correspondent Ali Velshi about an odd scene she walked in on early in the former president's administration.
"After [former Trump attorney] Michael Cohen left the office and I walked in to the Oval, Donald — in my view — was chewing what he had just torn up," she said, adding, "It was very bizarre because he is a germaphobe he never puts paper in his mouth, but on this occasion he did."
Omarosa also admitted that she is worried some documents related to the attack at the U.S. Capitol on January 6, 2021, will not make it to the committee because they were somehow destroyed, especially since she caught him chewing one back in 2017, saying, "[It] makes me worry that there are a lot of documents that may not be accounted for, that there may be documents that can tell the full story about what happened on the days leading up to January 6th for instance, that we may never see or may never come to light."