The Tattoo Harry Styles Definitely Didn't Get In A Tattoo Parlor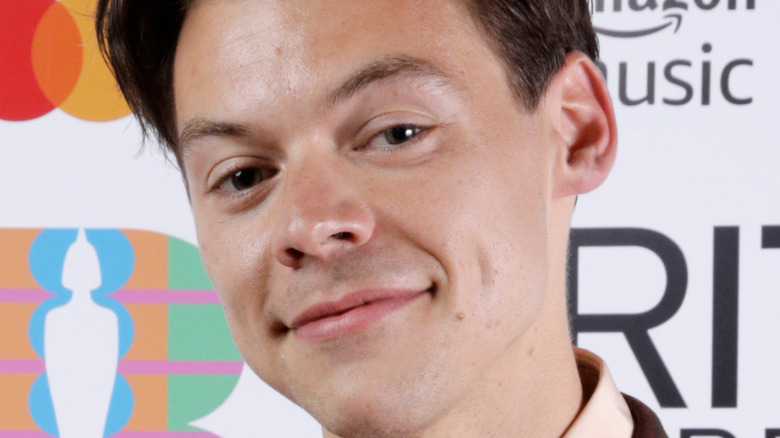 Jmenternational/Getty Images
Harry Styles has numerous tattoos on his body, but he did not get all of them in an actual, professional tattoo parlor.
According to Body Art Guru, the singer has 52 different body art designs. There are animals, such as swallows on his chest, a butterfly on his stomach, and a tiger on his left thigh. There are symbols like a guitar on his left shoulder, a bible on his left arm, and a padlock on his left wrist, which was given to him by singer Ed Sheeran. He also has a shamrock on his left wrist in honor of the Shamrock Social Club Tattoo Parlor in Los Angeles, where he reportedly has received over 40 of his tattoos.
Several of this permanent ink honors his family, as well. There is an A on his left arm for his mother, Anne Twist. There is an iced gem cookie, since his older sister, Gemma, has the nickname Gem. And there is an R on his left forearm for his stepfather, Robin Twist.
The singer got this particular piece of artwork during a game on a late show
Now, some may know that Harry Styles also has the words "Late Late" on his forearm. How and where did he get this tattoo, though?
Well, he was on "The Late Late Show With James Corden" in 2015, along with the other members of One Direction. While on the show, they played a game called Tattoo Roulette, which involves guests choosing boxes. One of the boxes has the word "tattoo" inside, and the person who ends up with it must get inked, then and there, in front of the live audience, by an on-hand tattoo artist.
There are guests who probably would not be okay with this, but Styles might not have even noticed another tat added to his collection! After all, when the Green Bay Packers were playing once, he bet his friend that if they won, he would get a tattoo of their logo the next day, per Body Art Guru. The same day, before the game even ended, Styles went and got the permanent ink ... and the Packers ended up losing.