Inside Eminem And Snoop Dogg's Feud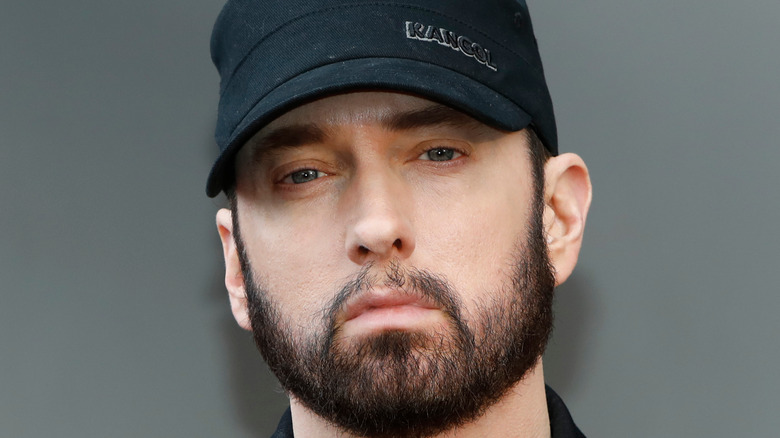 Kathy Hutchins/Shutterstock
Why are we so obsessed with Eminem's feuds? The rapper's been confronting the industry, one diss track at a time, since the early 2000s. And they've done more than end in arguments. They've explored the intricacies of the 'he says, she says' dynamics with Mariah Carey, the importance of cussing with Will Smith, and unwavering loyalties with Ja Rule. Of course, they were iconic hits, too.
In 2018, we heard Eminem roll out a torrent of insults and clap backs on his album "Kamikaze" to entertainers like Charlamagne Tha God and Joe Budden, per NME. After a two-year gap, the rapper released "Music To Be Murdered By," addressing his latest feud to make headlines — with Snoop Dogg. He rapped, on the track "Zeus," "As far as squashing beef I'm used to people knocking me ... But just not in my camp ... And diplomatic as I'm tryin' to be last thing I need is Snoop doggin' me ... Man, Dogg, you was like a damn god to me ... Man not really, I had dog backwards." Read on to see Snoop Dogg's response.
It all started in 2020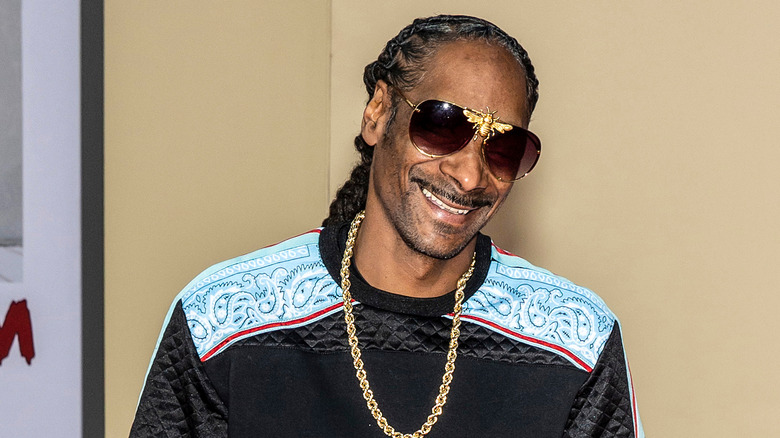 Ovidiu Hrubaru/Shutterstock
Back in July 2020, Snoop Dogg talked about the state of hip-hop on The Breakfast Club podcast and mentioned Eminem was someone in hip-hop that he "can live without." He also said that Dr. Dre was the reason for Eminem's success: "[Dr. Dre] made Eminem, 'The Great White Hope.' White rappers had zero respect in rap ... He has probably put Eminem in the position where he could be labeled as one of the top 10 rappers ever ... but that's just because he's with Dr. Dre and Dr. Dre helps him find the best Eminem that he could find."
Eminem worked fast, releasing the album with the single "Zeus" in December of that year. He also told Shade 45, "Everything he said, by the way, was fine, up to a point ... I think it was more about the tone he was using that caught me off guard." Snoop Dogg then admitted, "I felt like I was out of pocket. I apologized to him, and I let him know and I'm just bettering myself. I make mistakes" (via The Breakfast Club). Eminem confirmed that the feud ended on a remix of the track "Killer" saying, "Just called Snoop and I talked to him, we all cool ... Dre, me, and the Dogg good, Doc, we got you." Definitely one of the top 10 most respectful feuds Eminem's had.