Raven Goodwin Reveals The Biggest Challenge Of Playing Hattie McDaniel - Exclusive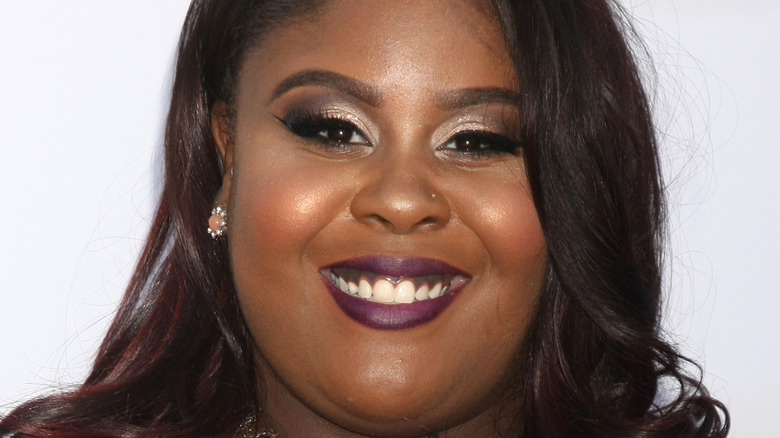 Phil Stafford/Shutterstock
Raven Goodwin has tackled numerous projects throughout the course of her acting career thus far. From her recurring role as Tangie Cunningham in "Just Jordan," to her beloved character Ivy Wentz on "Good Luck Charlie," to her latest role as Monica in Lifetime's "Single Black Female," Goodwin always delivers a stellar performance. Whether she's required to laugh with friends, cry while processing her feelings, or scream in fear and frustration, Goodwin finds the emotion needed to really steal each scene.
The 29-year-old first began acting at the young age of four — she earned her first Independent Spirit Awards nomination in 2003 for her incredible performance in "Lovely and Amazing," and she's only gotten better from there. During an exclusive interview with The List, Goodwin discussed the depth of her acting career while pausing to look forward to the future. She has several goals she'd like to meet in the upcoming years, one of which she's hoping to undertake as soon as possible.
In January 2021, it was announced that Goodwin would play the legendary screen icon Hattie McDaniel in an upcoming biopic "Behind Her Smile," produced by Jami McCoy-Lankford (via Deadline). The process is slightly more challenging for Goodwin given the limited resources on McDaniel available to draw on, but it's a challenge that she's ready to tackle.
Raven Goodwin discusses the importance of portraying Hattie McDaniel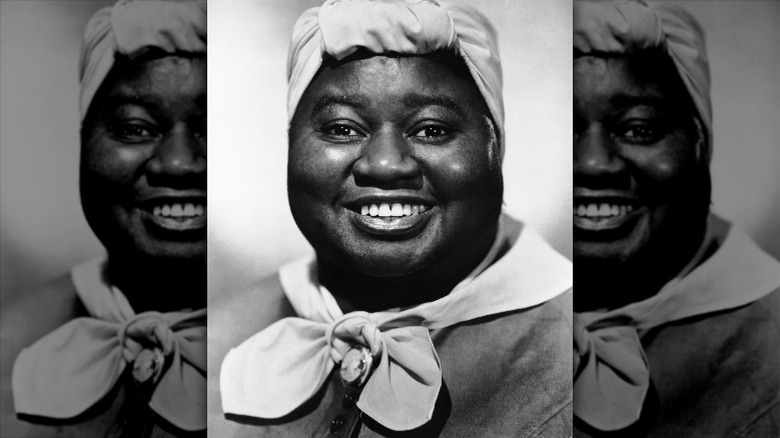 United Archives/Getty Images
When speaking with The List about her time filming the Lifetime movie "Single Black Female," Raven Goodwin also opened up about the importance of playing actress Hattie McDaniel in an upcoming biopic. As Goodwin stated, the film will cover multiple periods of McDaniel's life. "I'll just say that as of now, it's still in the works. My producer, Jami [McCoy-Lankford] is doing all that she can to get this film done. We're really, really excited. I just want to pay homage and just bring a lot of nuance and love to Hattie."
Portraying the Oscar-winning actress is important to Goodwin, who said she has photos of McDaniel throughout her home. "I think I have her all over my house, she's all over my house. Every day I'm just reminded of ... you have this task at hand, you can do it. You're capable, you're able, because it's just a huge responsibility in my opinion. For the culture, for Ms. Hattie, for her family that remains, I just want to be respectful and do what I can to get her story told."
Goodwin's preparation process poses unique challenges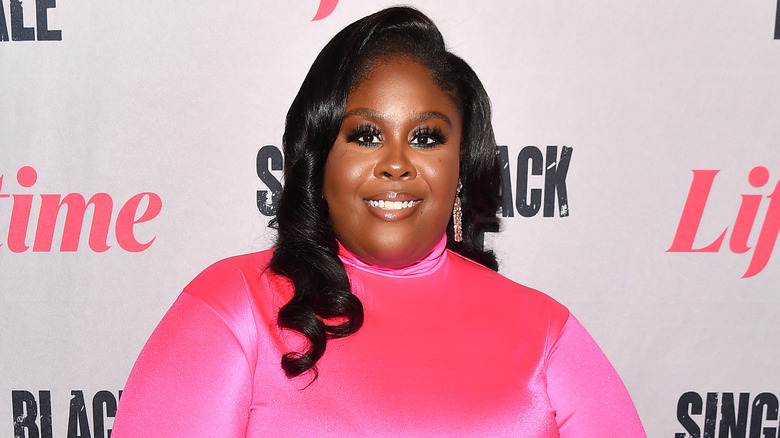 Paras Griffin/Getty Images
Portraying Hattie McDaniel is a project close to Raven Goodwin's heart. "She laid on the cross, at the end of the day, for everyone. I think that's what it essentially is for women to get up on that stage, black women to get up on that stage, and get that award at the highest accolade. It's the highest accolade. She accomplished what she was supposed to accomplish, it's just unfortunate the way she was treated. Even that night that she won the Oscar, she wasn't able to sit with the rest of the cast. It's just insanity."
The actress revealed that the process of preparing to play a real-life person only varies slightly from playing a fictional character. "I have to study her, study her mannerisms, and there's not much of her to find. I think the only video of her that's outside of her acting is the Oscar speech. I've looked high and low and I cannot find anything. I found some of her music that she recorded. I'm just really trying to nail this down because, in a sense, I actually do have to create a backstory, because there isn't much [information] about her personal life."
As Goodwin stated, "That's what is the challenge, because I want it to be authentic, but I also have to make her a person and humanize her in this movie because she's not with us anymore to tell me what I need to do."
"Single Black Female" is now Lifetime.